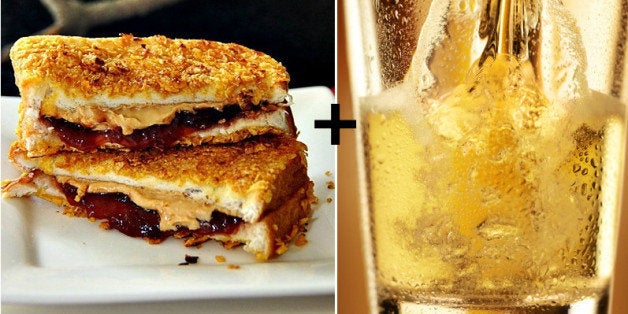 With the craft beer craze reaching new heights in the United States, it's no surprise that breweries are experimenting with all sorts of different flavors. Everyone's seen seasonal brews like pumpkin for fall and citrus for summer, but breweries are getting way more creative than that, expanding into new territory with flavors like Avocado Honey Ale from Island Brewing Company or Banana Split Chocolate Stout from Thomas Creek brewery.
The world is filled with weird and wacky beers, but one flavor that has recently caught our attention is peanut butter and jelly. When we first hear of PB&J beer, we were intrigued and also suspicious and maybe a little afraid. It turns out that what we thought was a unique brew is actually a burgeoning trend. Peanut butter and jelly beer is a a thing, apparently.
Catawaba Brewing Co. from Asheville, North Carolina, is selling a beer called Peanut Butter Jelly Time. According to Beer Street Journal, the beer is "brewed with raspberries and aged on peanuts." It will be available in 12 ounce cans for a limited time only in North Carolina.
Catawaba is not alone. Funky Buddha Brewery from Boca Raton, Florida sells a peanut butter and jelly-flavored beer called, "No Crusts." According to the brewery's website, the beer "tastes and smells just like the iconic sandwich," with an "intense aroma of creamy peanut butter mingling with mixed berry jam."
And still another brewery, Short's Brewing Company from Northern Michigan, makes a peanut butter and jelly beer. Short's makes a PB&J Stout, which is a blend of two of the brewery's other beers: Uber Goober Oatmeal Stout and Soft Parade Imperial Fruit Rye Ale.
With everyone hopping on the peanut butter and jelly beer train, this flavor must have a certain appeal, right? We can imagine the buttery, salty notes of the peanut butter in a stout, but the jelly notes? We're struggling. If you've tried any peanut butter jelly flavored beer, let us know what you think of it!

Want to read more from HuffPost Taste? Follow us on Twitter, Facebook, Pinterest and Tumblr.
Related
Before You Go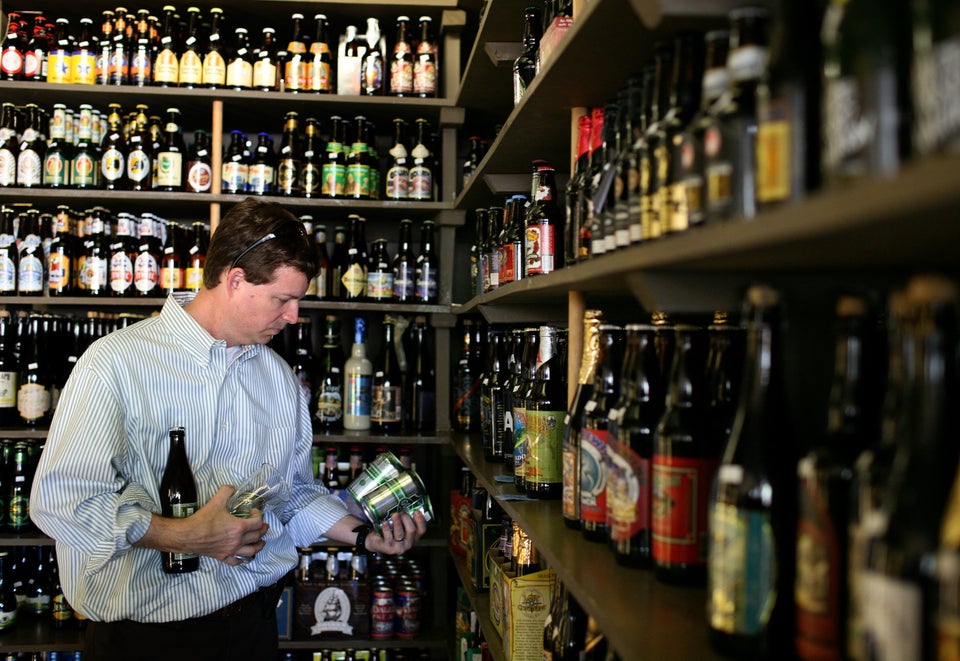 States With The Best Access To Craft Beer