That's just what our favorite food blogger, Tieghan Gerard of Half Baked Harvest, did. Actually, she didn't only give the PB&J the draw of a grilled cheese, she actually turned it into one.
That's right, we're talking about a peanut butter and jelly sandwich that is also a grilled cheese. Take a look at this beautiful thing: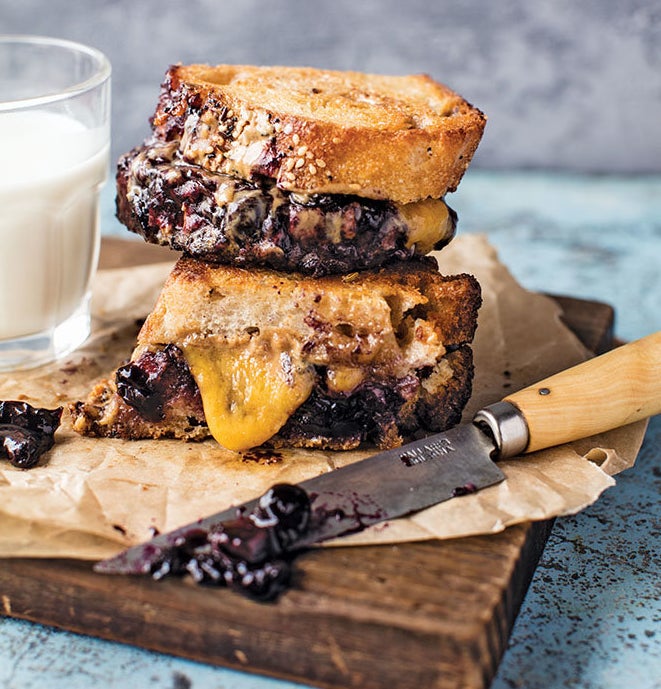 This recipe is from her new cookbook, Half Baked Harvest Cookbook. It's comfy, it's envelope-pushing, and it's the answer when you can't decide if you want something sweet or something savory.
We have the recipe for this sandwich below.
Reprinted from Half Baked Harvest Cookbook. Copyright © 2017 by Tieghan Gerard. Published by Clarkson Potter/Publishers, an imprint of Penguin Random House, LLC.
PB & J Grilled Cheese
Here's a food pairing that sounds like it wouldn't work, but totally does. Actually, not only does it work, it's EPIC. This grilled cheese is everything. There are three essentials. Essential 1: Real peanut butter, meaning no sugar added. There is a time and a place for the creamy peanut butter we all ate as kids (most baking recipes), but this is not it. All you need here are ground-up peanuts (with some salt). Essential 2: Sharp cheddar. Nothing fake and no slices wrapped in plastic. Use real cheddar. Essential 3: A glass of ice-cold milk for washing it all down. Mmmm.
4 tablespoons (1/2 stick) salted butter
4 slices crusty whole-wheat or sourdough bread
4 tablespoons blueberry jam, store-bought or homemade (recipe follows)
4 tablespoons natural creamy or crunchy peanut butter
2 slices sharp cheddar cheese
Using three tablespoons of the butter, coat one side of each bread slice. Spread the non-buttered side of two pieces with jam. Spread the non-buttered side of the other two pieces with peanut butter. Place a slice of cheddar on the peanut butter sides and close up the halves to make sandwiches.
Melt the remaining tablespoon of butter in a medium skillet over medium heat. Add the sandwiches and cook for 2-3 minutes per side, or until the bread is golden brown and the cheese has melted. Serve immediately.
Quick Blueberry Jam
3 cups fresh blueberries
1/4 cup packed light brown sugar
1 tablespoon balsamic vinegar
1 teaspoon fresh lemon juice
Pinch of kosher salt
In a medium saucepan, combine the blueberries, sugar, vinegar, lemon juice, and salt. Cook over high heat, mashing the fruit with a potato masher or fork, until the berries have released their juices. Reduce the heat to medium-high and cook, stirring occasionally, for 15 to 20 minutes, until the mixture has thickened. Let cool and then transfer the jam to a clean glass jar. Store in the refrigerator for up to one month.
Before You Go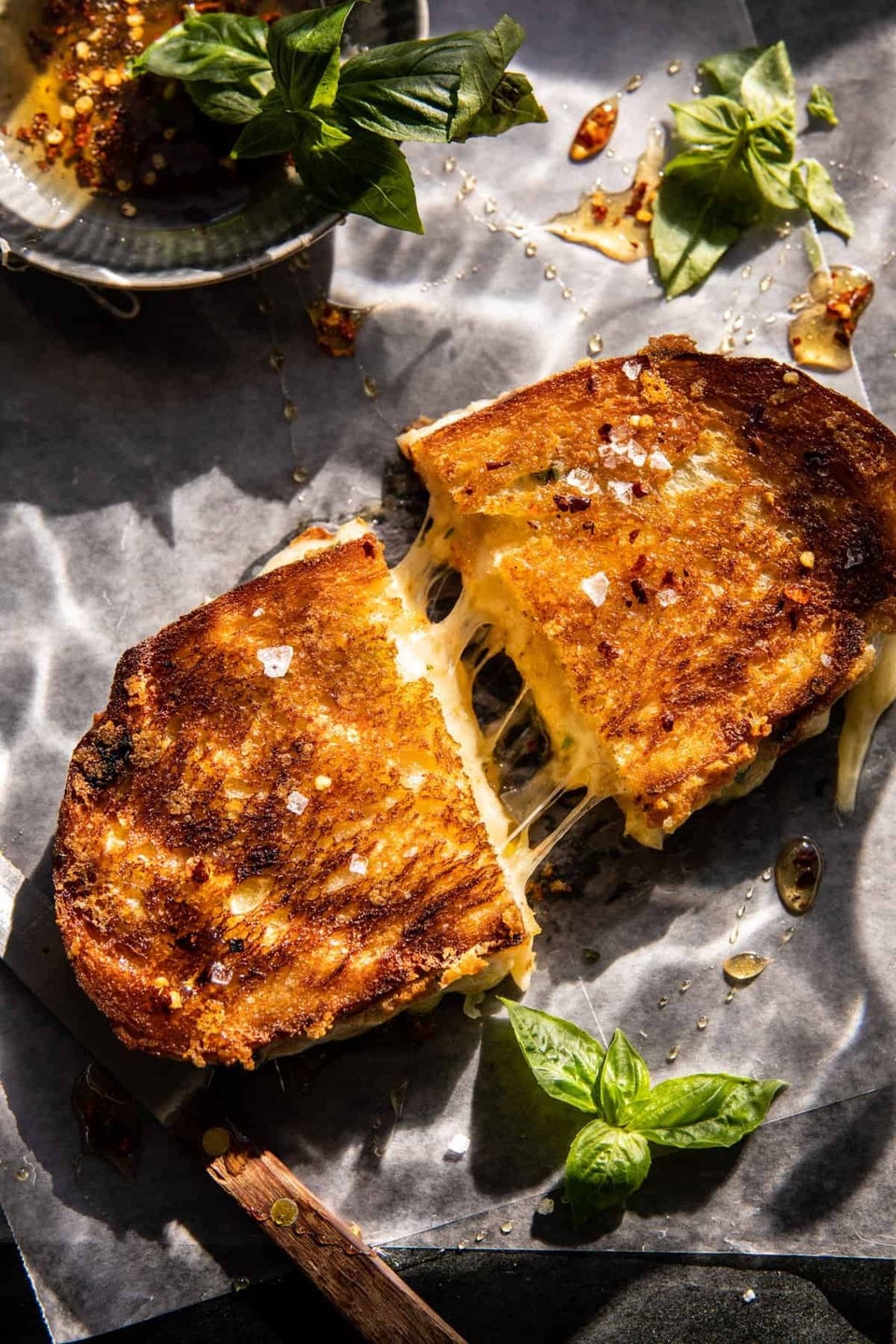 The Best Grilled Cheese Sandwiches
Popular in the Community