The large-scale recall for Trader Joe's-brand Valencia peanut butter, announced Saturday, now applies to nut butter sold under 14 different brand names at stores around the country, including almond butter and peanut butter with flaxseed sold under Target's in-store brand Archer Farms.
So far, only the Trader Joe's peanut butter has been linked to salmonella illnesses. But butters from all the named brands were made on the same line of a factory owned by Portales, N.M.-based nut butter maker Sunland Inc., so the company opted to pull all the possibly affected products from shelves. (You can find a full list of the products being recalled at the bottom of this article.)
Sunland spokeswoman Katalin Coburn described the move as "a huge and possibly overkill step" in a conversation with The Huffington Post, but she also noted that the salmonella strain found in the Trader Joe's peanut butter had been identified as "particularly cunning" and hard to detect by the Centers for Disease Control and Prevention.
Coburn pointed to the fact that Sunland's food safety testing procedures had failed to detect any salmonella before it sickened at least 29 people in 18 states as evidence of the elusiveness of the strain. "None of the peanut butter that has been shipped has been tested positive, which makes it so darn frustrating," she said.
Sunland has not yet been able to identify the source of the salmonella contamination, Coburn said, but added that the company is working closely with the CDC and the Food and Drug Administration to do so. Neither Trader Joe's nor Target responded to a request for comment from The Huffington Post.
Michael Doyle, director of the University of Georgia's Center for Food Safety, said that peanut butter has traditionally been an extremely unlikely vector for salmonella outbreaks, noting that only four such outbreaks (including the one in process) have been linked to the spread in history. Peanuts, he explained, are roasted before being ground into butter, virtually guaranteeing that any salmonella that might have been picked up on the farm is killed.
"If you roast properly, then that should take care of the problem of the nuts being contaminated by the salmonella in the field," Doyle said.
That means any salmonella that makes it into peanut butter is more likely the result of an inadequate cooking process or contamination after roasting, according to Doyle. He said that it was impossible, without visiting the Sunland plant, to say which might have led to the current recall.
Doyle added that peanut butter does make a good vessel for salmonella if it is introduced at some stage of manufacture. Although there's not enough water in peanut butter to allow salmonella to grow, individual bacteria can live for months, or even years, trapped in the peanut oil. Then, once an unwitting victim eats the salmonella-infected spread, the salmonella can grow in the small intestine, potentially causing disease.
"Very small numbers of salmonella can produce illness in these fatty products," Doyle said.
In other words, although the Trader Joe's peanut butter is the only one linked to any illness, it's probably wise to discard any product on the list of recalled nut butters. It's not yet clear how much peanut butter is affected by the recall or how much the recall will ultimately cost Sunland.
UPDATE 9/25/12 1:15 pm: Tiffany Hsu at the LA Times noted that the items affected by the peanut butter recall were "available online and at large supermarket chains under brands such as Sprouts, Harry & David and Safeway's Open Nature." And an AP report on the peanut butter recall mentioned that the number of items affected was 76.
UPDATE 9/25/12 2:45 pm: Food Safety News reports that another salmonella illness has been linked to this peanut butter recall, bringing the total up from 29 to 30.
UPDATE 9/27/12 1:30 pm: The peanut butter recall has come to Whole Foods. The grocery chain issued a recall notice for three types of peanut butter cookies sold in its stores containing Sunland peanut butter that could be contaminated with salmonella, according to Food Safety News.
UPDATE 10/3/12 3:00 pm: More and more products continue to be added to the list of foods affected by the peanut butter recall. The Christian Science Monitor reports that some possibly-tainted peanut butter was used in foodstuffs under the Newman's Own and Chattanooga Bakery brands. All in all, the total number of products implicated in the peanut butter recall now stands at 101.
The recall applies to nut butters with the following names, jar sizes and UPC numbers and with sell-by dates between May 1, 2013, and Sept. 24, 2013. Customers who've already purchased such products should throw them away and contact Sunland's 24/7 recall hotline at 1-866-837-1018:
Archer Farms Creamy Almond Butter, 16 oz
8523902334

Archer Farms Peanut Butter with Flax Seeds, 16 oz
8523902333

Earth Balance Natural Almond Butter and Flaxseed, 16 oz
3377610090

Fresh & Easy Crunchy Almond Butter, 16 oz
051379022518

Fresh & Easy Organic Creamy Peanut Butter with Sea Salt, 16 oz
20003357

Fresh & Easy Creamy Peanut Butter, 18 oz
20003364

Fresh & Easy Organic Crunchy Peanut Butter with Sea Salt, 16 oz
20003388

Fresh & Easy Creamy Peanut Butter, 40 oz
051379026431

Fresh & Easy Creamy Almond Butter, 16 oz
20003395

Fresh & Easy Organic Creamy Peanut Butter with Sea Salt, 16 oz
20003357

Fresh & Easy Crunchy Peanut Butter, 18 oz
20003371

Heinen's All Natural Peanut Butter, Creamy, 16 oz
2060140048

Heinen's All Natural Peanut Butter, Crunchy, 16 oz
2060140047

Heinen's Organic Peanut Butter, Creamy, 16 oz
2060140046

Heinen's Organic Peanut Butter, Crunchy, 16 oz
2060140045

Joseph's Salt-Free No Sugar Added New Crunchy Valencia Peanut Butter, 18 oz
3307915073

Joseph's Salt-Free No Sugar Added New Creamy Valencia Peanut Butter, 18 oz
3307915072

Natural Value Creamy Peanut Butter/Salt, 15 lb
910053

Natural Value Crunchy Peanut Butter/Salt, 15 lb
910060

Naturally More Organic Peanut Butter, 16 oz
5859500020

Naturally More Almond Butter, 16 oz
5859500019

Naturally More Peanut Butter Crunchy, 16 oz
5859500033

Naturally More Peanut Butter, Gluten Free Vegan, 26 oz
5859500055

Naturally More Peanut Butter, Gluten Free Vegan, 16 oz
5859500050

Open Nature Crunchy Peanut Butter, 16 oz
7989311202

Open Nature Old Fashioned Creamy Peanut Butter, 16 oz
7989311201

Peanut Power Butter, Original Formula, 16 oz
5855200003

Peanut Power Butter, Original Formula, 4 lb
5855200007

Serious Food, Silly Prices, Almond Butter Creamy, 12 oz
4792100442

Serious Food, Silly Prices, Organic No-Stir Peanut Butter, Crunchy, 16 oz
4792100439

Serious Food, Silly Prices, Organic No-Stir Peanut Butter, Creamy, 16 oz
4792100438

Serious Food, Silly Prices, Organic Peanut Butter, Creamy, 16 oz
4792100436

Serious Food, Silly Prices, No-Stir Peanut Butter, Crunchy, 16 oz
4792100435

Serious Food, Silly Prices, No-Stir Peanut Butter, Creamy, 16 oz
4792100434

Serious Food, Silly Prices, Peanut Butter, Creamy, 16 oz
4792100432

Snaclite Power PB, 16 oz
8506000004

Sprout's Farmers Market Creamy Peanut Butter, No Salt, 16 oz
7487500334

Sprout's Farmers Market Crunchy Peanut Butter, No Salt, 16 oz
7487500335

Sprout's Creamy Peanut Butter, 16 oz
7487500336

Sprout's Crunchy Peanut Butter, 16 oz
7487500337

Sprout's Creamy Almond Butter, 16 oz
7487500433

Sprout's Crunchy Almond Butter, 16 oz
7487500434

Sprout's Creamy Peanut Butter, 16 oz
7487500431

Sunland Natural Peanut Butter Crunchy Valencia No Stir, 16 oz
4868787906

Sunland Natural Peanut Butter Creamy Valencia No Stir, 16 oz
4868786906

Sunland Natural Peanut Butter Creamy Salt Free Valencia, 16 oz
4868722906

Sunland Creamy Peanut Butter with Sea Salt, 40 oz
4868709915

Sunland Creamy Peanut Butter, 12 oz
4868726910

Sunland Valencia Peanut Butter, 36 oz
4868785920

Sunland Dark Roast Creamy Peanut Butter, 40 lb
062725

Sunland Organic Creamy Peanut Butter, 40 lb
4868730725

Sunland Pecan Deluxe Creamy Peanut Butter, 40 lb
029725

Sunland Pecan Deluxe Crunchy Peanut Butter, 40 lb
028725

Sunland Creamy Dark Roast Peanut Butter, 500 lb
26570

Sunland Creamy Peanut Butter, 18 oz
4868726909

Sunland Natural Creamy Peanut Butter, 18 oz
4868767909

Sunland Valencia Peanut Sauce, 36 oz
4868785920

Sunland Creamy Peanut Butter, 40 lb
22725

Sunland Creamy Peanut Butter, 5 lb
22704

Sunland Organic Creamy Peanut Butter, 40 lb
4868722715

Sunland Crunchy Peanut Butter, 15 lb
4868721722

Sunland Natural Creamy Peanut Butter, 5 lb
48687009704

Sunland Creamy Natural Stabilizer Peanut Butter, 50 lb
4868790301

Sunland Crunchy Natural Stabilized Peanut Butter, 40 lb
87725

Sunland Creamy Peanut Butter, 35 lb
4868786724

Sunland Creamy No Stir Peanut Butter, 5 lb
4868786704

Sunland Extra Stabilized Organic Creamy Peanut Butter, 50 lb
4868784301

Sunland Crunchy Peanut Butter, 40 lb
21705

Crunchy Sugar Butter, 5 lb
25704

Creamy Sugar Butter, 5 lb
26704

Sunland Almond Butter, 5 lb
072704

Dogsbutter RUC with Flax PB, 16 oz
003050

Sunland Natural Almond Butter, Creamy Roasted Almond, 16 oz
4868772906

Trader Joe's Valencia Peanut Butter with Roasted Flaxseeds, Crunchy and Salted, 16 oz
00989275

Trader Joe's Valencia Creamy Salted Peanut Butter with Sea Salt, 16 oz
00971119

Trader Joe's Almond Butter with Roasted Flaxseeds, Crunchy & Salted, 16 oz
00940795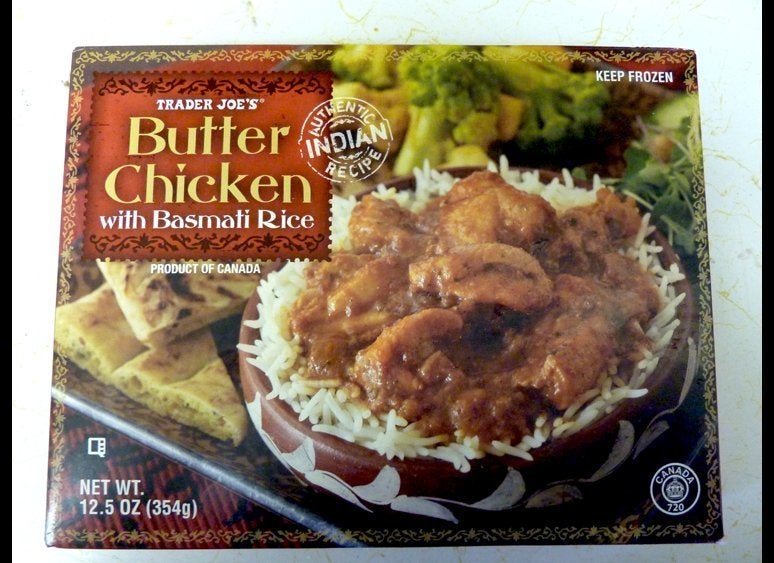 The Biggest Food Safety Disasters Of 2012