The four contractors were replacing a large buoy on the USS Tarawa on Wednesday when the platform holding a buoy 70 feet high collapsed, according to local news station KHON2. The safety lines attached to the buoy also failed, sending it crashing down on the workers who, the Honolulu Star-Advertiser reports, were standing on floating concrete platforms below.
Witnesses told Hawaii News Now that a nearby worker noticed the falling buoy and yelled for the men to get out of the way. Two men were able to escape with leg injuries, but a 42-year-old was pronounced dead at the scene while another, age 30, suffered a critical head injury and died later at a hospital. They were wearing protective hard hats, according to Hawaii News Now's report.
A U.S. Navy spokesperson said that a investigation is underway. Hawaii News Now reported that insurance companies and the U.S. Occupational Safety and Health Administration are also looking for any safety violations that led to the fatal accident.
"If in fact, they were working directly underneath the load, then that would be an alarming situation," Romeo said.
The U.S. Navy and Healy Tibbitts Builders offered their condolences to the contractors' families and all those affected.
Related
Before You Go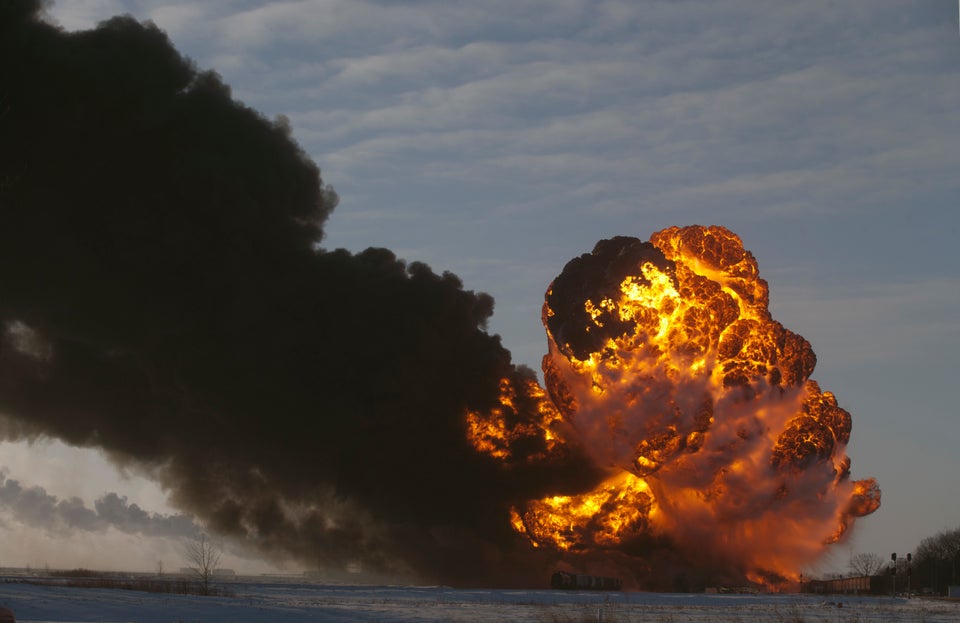 Dangerous Days
Popular in the Community