Dozens of long-range patrol bombers that were on the ground or moored in the bay were damaged, sunken or destroyed.
"Nobody really knows what happened" during that particular attack, Hans Van Tilburg, a maritime archeologist for the National Oceanic and Atmospheric Administration's Office of National Marine Sanctuaries, told The Huffington Post. "We know that some men lost their lives out on the bay that day, but we don't even know how many planes were out there [in the water]."
For more than seven decades, the sunken planes have been largely undisturbed in their watery graves. Persistent murky waters have made it virtually impossible to photograph the wreckage -- until now.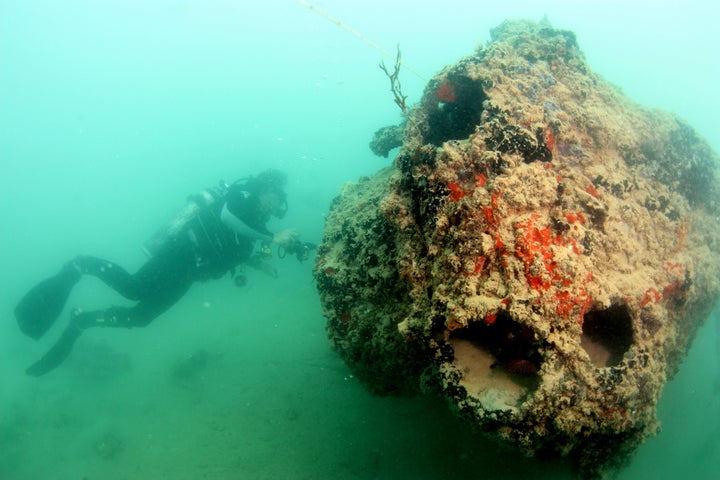 NOAA released a series of rare images and video of the wreck site Thursday and, for the first time, the hidden story of this sunken plane is beginning to unravel.
 "The new images and site plan help tell the story of a largely forgotten casualty of the attack," Van Tilburg said in a press release.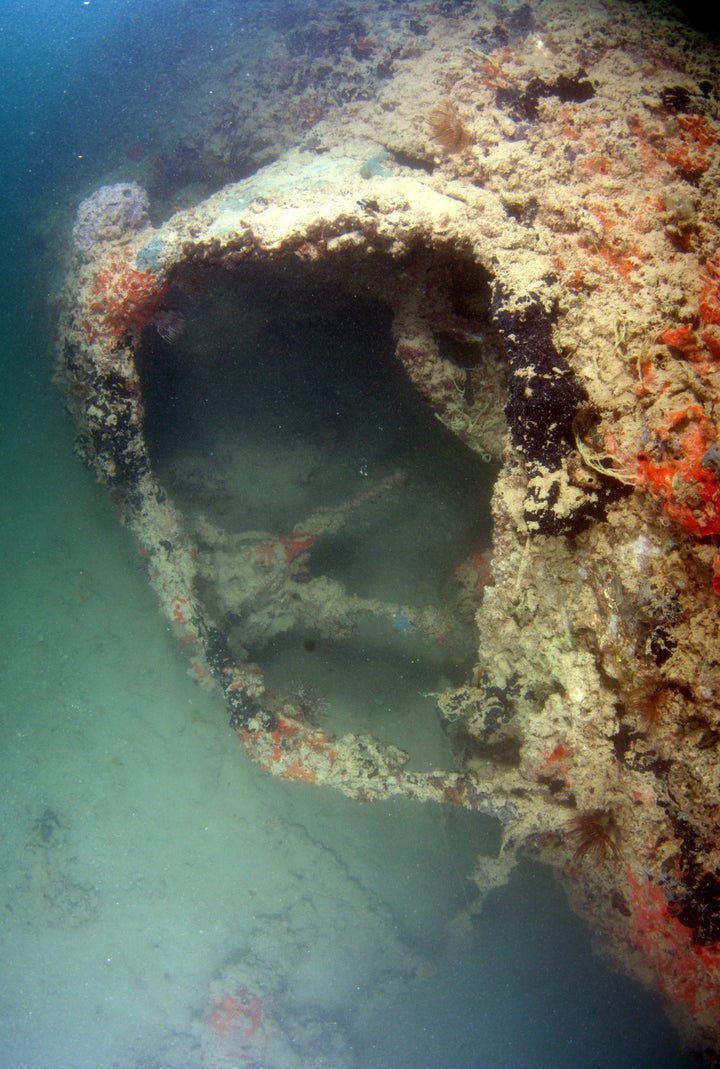 One mysterious clue suggests that there may have been a pilot in the cockpit attempting to take off from the water when the plane was hit.
"The position of the throttles in the cockpit on this wreck suggest that one engine was being started, was running," Van Tilburg explained to HuffPost, "which would have been what you would do to begin to taxi up and fly away from the bay."
But there's no way to know for sure based on the wreckage alone, Van Tilburg added. One possibility could be that someone pushed the throttle in that position after the plane sank.
That's why NOAA is sharing the footage with other researchers -- in hopes that someone may be able to identify this specific aircraft and who, if anyone at all, went down with it.
Story continues after the slideshow:
PHOTO GALLERY
Attack on Kaneohe Naval Air Station on Dec. 7, 1941
"In general, we refer to the whole [day] as the attack on Pearl Harbor and that's really important," Van Tilburg said. "But in truth, it was an attack on multiple military facilities all over Oahu island. It was very coordinated and very planned out."
Van Tilburg continues to work with a team at NOAA, archeologists with Marine Corps Base Hawaii and UH's student divers to unearth clues about what happened at the bay on that tragic day.
Below, rare images of a U.S. Navy seaplane that have been hidden from history for the last 74 years.
PHOTO GALLERY
Rare Photos Reveal Lost Past Of Plane Sunken During Pearl Harbor Attacks
Calling all HuffPost superfans!
Sign up for membership to become a founding member and help shape HuffPost's next chapter