Grunge rockers Pearl Jam are in hot water over a concert poster depicting a burning White House with an eagle picking at a skeleton that has hair like President Donald Trump.
The band said the poster for Monday's show in Missoula, Montana was designed by Jeff Ament, who plays bass in the group, and artist Bobby Brown:
The poster also features an endorsement of Democratic Sen. Jon Tester and a note from the bassist on the back that calls him "the real deal." Ament is from Montana.
Tester is depicted as an Evel Knievel figure, leaping over the flaming White House on a tractor. But the part of the image getting the most attention is the skeleton on the front lawn. It has a Trump-life coif and holds a briefcase bearing a Soviet hammer and sickle. A bald eagle picks at the skeleton's foot:
Matt Rosendale, Tester's Republican rival in this year's midterm election, called the image "disgusting and reprehensible" and urged the senator to denounce it.
RNC chairwoman Ronna McDaniel described the image as "disgusting" and the National Republican Senatorial Committee denounced it as "despicable."
Ament defended the poster in a statement to Rolling Stone:
Support HuffPost
The Stakes Have Never Been Higher
Before You Go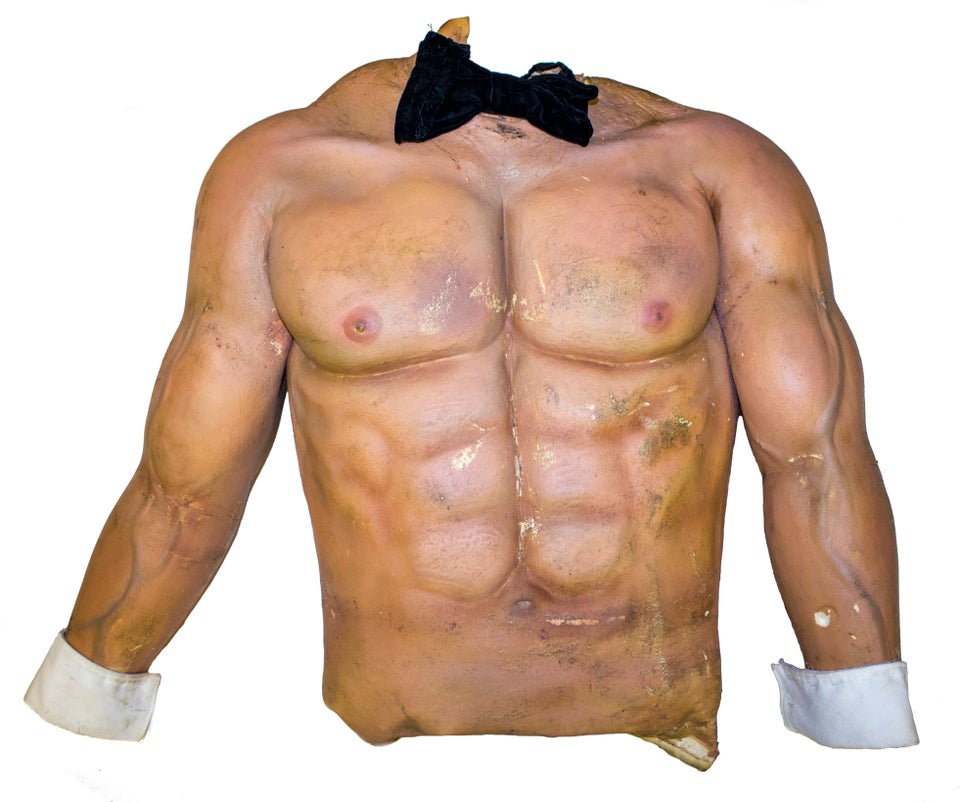 Artifacts From the Rock and Roll Hall of Fame
Popular in the Community