An unlikely visitor made a stop at a Germantown, Tennessee, hospital to cheer up some patients.
This past Tuesday, patients at Methodist Le Bonheur Germantown Hospital spent some time with a therapy llama named Pearl, as part of the hospital's animal therapy program, according to WMC Action News 5.
Though Pearl had no part in February's "Llama Drama," she still brought many smiles to the faces of those at the hospital that day.
Pearl, who, according to her handler, has always been calm and patient, has been part of Mid South Therapy Dogs and Friends, a therapy animal organization, for about six years, Methodist Healthcare reported. While at the hospital, patients and staff had the opportunity to pet the llama outside the maternity center.
Though a llama may seem like an unusual animal to bring to the hospital, Diane Ridgway, chief operating officer and vice president of the hospital's patient care, says that hanging out with Pearl can actually have many benefits.
"Studies show simply petting an animal lowers the level of cortisol, a stress hormone, so patients are less stressed," Ridgway said, according to Methodist Healthcare. "Studies also show dopamine, a blood chemical associated with happiness goes up."
Before You Go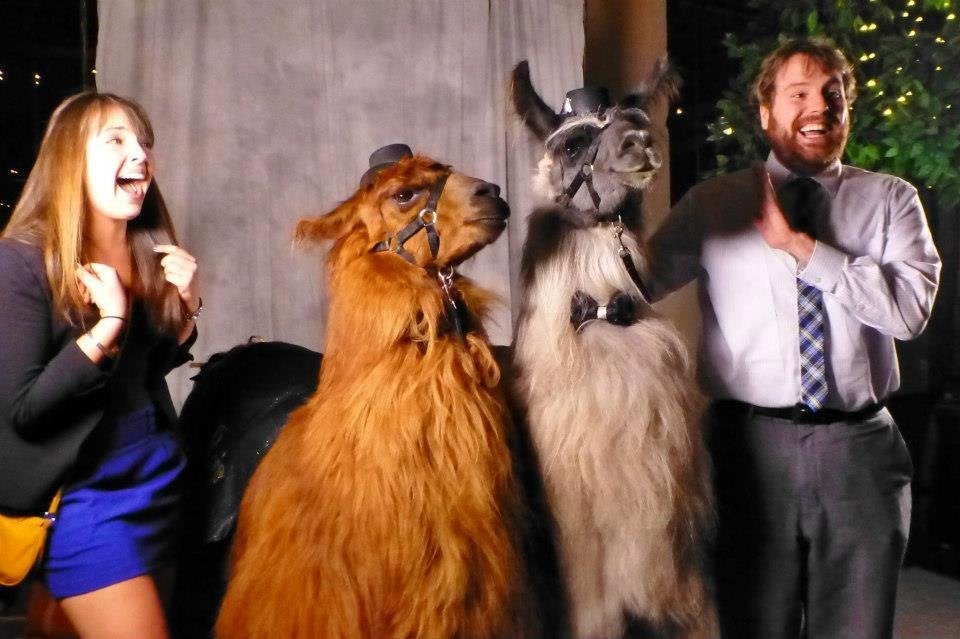 Rojo The Therapy Llama Spreads Cheer In Portland
Popular in the Community