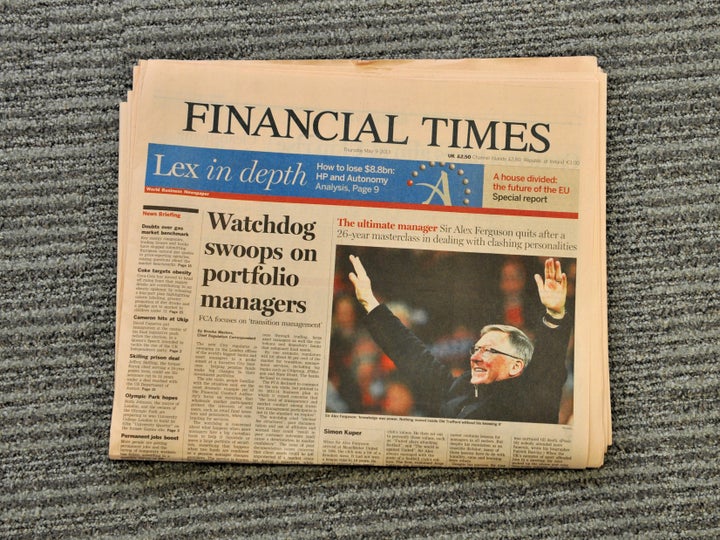 British publisher Pearson (PSON.L) has decided to sell the Financial Times newspaper to a global, digital news company, a person familiar with the deal said on Thursday.
Pearson later confirmed that it was in advanced discussions regarding a potential disposal of the title but declined to provide further details.
Pearson, which has become the world's leader in educational publishing, believes the time is right to focus fully on its education strategy and no longer on the media sector, the person said, speaking on condition of anonymity.
Previous reports from other news organizations have suggested the title could fetch around 1 billion pounds, however analysts believe that is optimistic. Reports have suggested potential buyers include Bloomberg, German newspaper publisher Axel Springer (SPRGn.DE) and Thomson Reuters (TRI.N).
A spokesman for Thomson Reuters declined to comment.
The 171-year-old company also owns a large stake in the Penguin Random House publisher.
The group is due to report results on Friday.
Shares in Pearson were up 2.2 percent.
A sale of the global business newspaper has long been the subject of speculation as Pearson moved increasingly into the provision of education services in North America and in emerging markets. The group had however said it maintained committed to the paper due to its strong brand.
Related
Popular in the Community