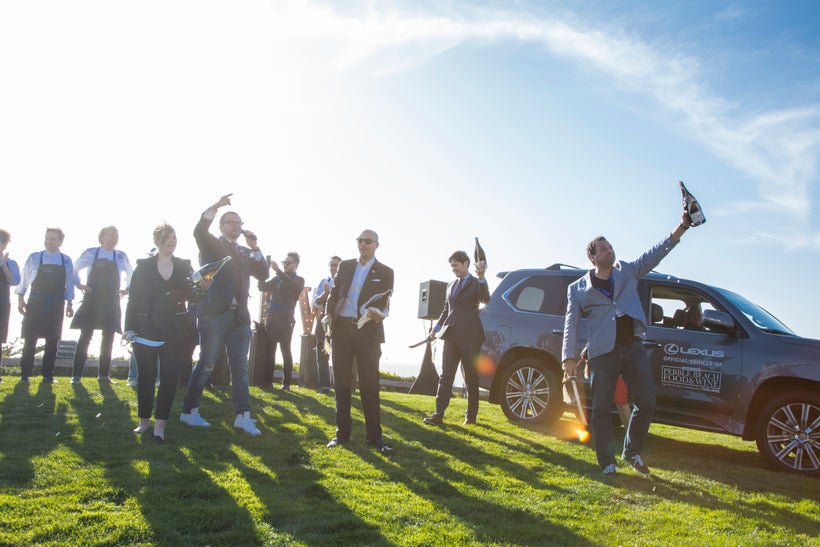 PEBBLE BEACH FOOD AND WINE'S FEATURED CHEFS: STEPHANIE IZARD OF GIRL & THE GOAT WITH CARLO MIRARCHI OF BLANCA NYC
THE INTERVIEW, WITH DREW BARRYMORE AND HER WINEMAKER,
KRIS KATO WAS MORE THAN ENOUGH TO ENTICE ME.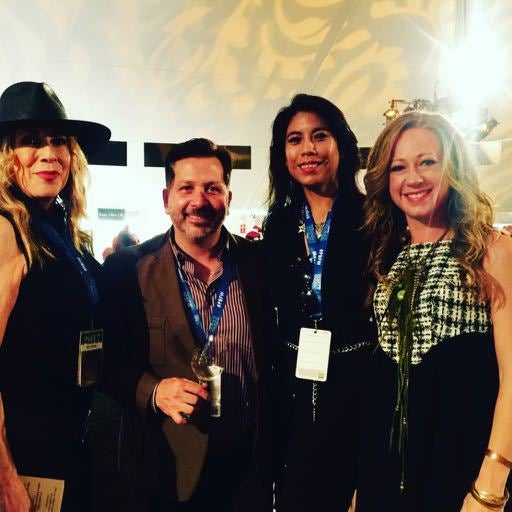 Coasting down Highway 101 south to Pebble Beach. The road is smooth. The curves, tight. I'm in a 2017 Lexus GS 200t that hugs the road like a boa embraces its prey. It's the 10 year anniversary of Lexus USA's Pebble Beach Food and WineFestival. A landmark year with a partnership pairing top chefs with world-class winemakers.  First-time attendees and returnees flock to Monterey and Pebble Beach for the food and wine experience of the year. 
PEBBLE BEACH FOOD & WINE IT IS AN ASSAULT ON THE SENSES.  CLASSY. SUMPTUOUS. INDULGENT.
This unexpected adventure was a quest of the edible sort. Seizing an opportunity of an interview with someone I had long admired. This trip would become a hodgepodge of circumstance, good luck, and initiative.  The interview, with Drew Barrymore and her winemaker, Kris Kato was more than enough to entice me. I worked with Lexus USA and the Food and Wine PR people to pull it all together. Now settled in a brand new car, the wind in my hair, I am hustling down to cover four days of events.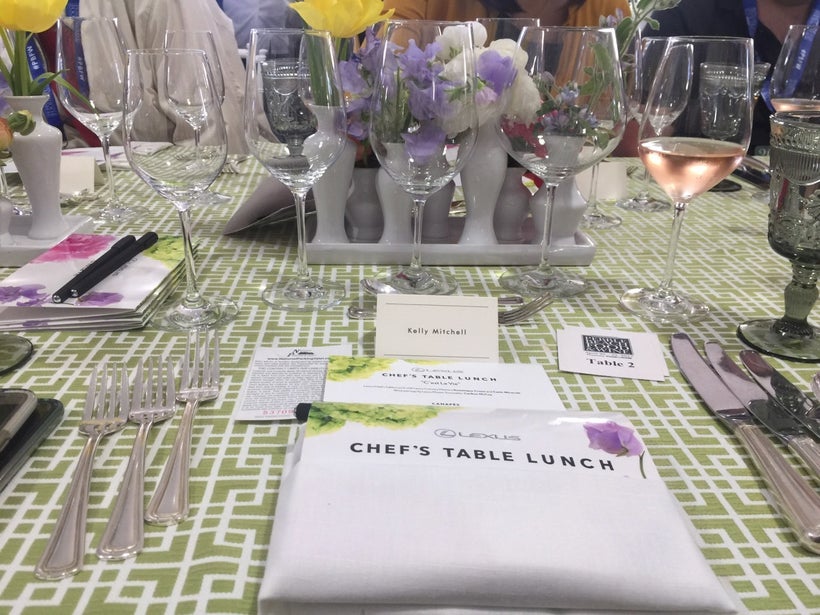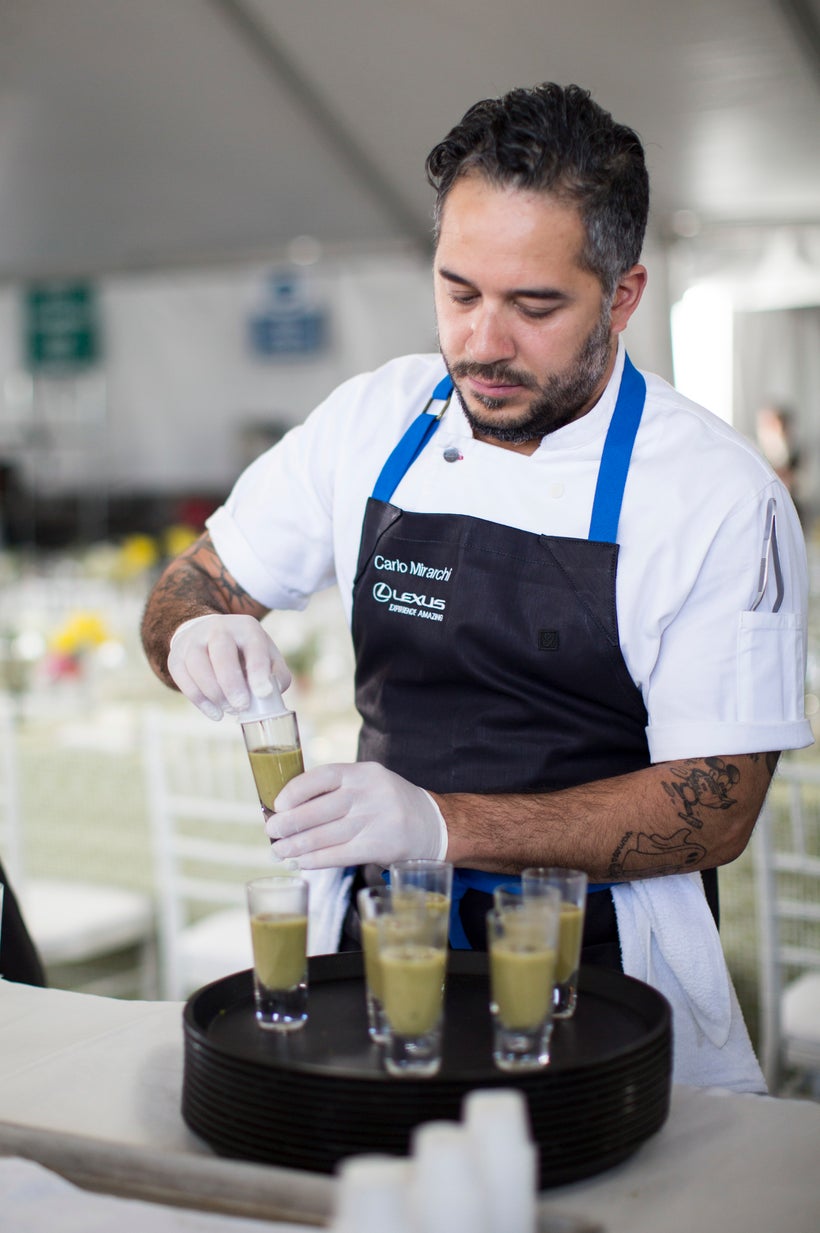 Pebble Beach Food & Wine it is an assault on the senses.  Classy. Sumptuous. Indulgent. Three words that describe this event to a tee. A culmination of a 10-year-old partnership with Lexus USA and one of the most memorable Food and Wine events in the country.The Inn at Spanish Bay is filled with sponsor cars and I've arrived just in time for day one.  Bellhops & valets hurry through the of throngs elegantly dressed patrons.
      I'M INSPIRED BY FOODS FROM OTHER CULTURES.
Superstar Chefs are a fixture at this event. Bestowing memorable dining experiences is their gift. What they do at PBFW is impressive. The pace is fervent. Extensive prep goes into getting stations ready. Ultra fresh edibles, the best ingredients, and unique garnishes are ready to plate. The biggest challenge for them is keeping pace with consumption.  Dishes plated to perfection, the wide array of offerings tantalizes the most particular palate.
Stacked near the front door, hundreds of glasses are ready for tasting.Chilled to perfection the bottles are snug in their ice buckets glistening with condensation as they await their destiny. The tables soon to be flowing with first-class wine and champagne.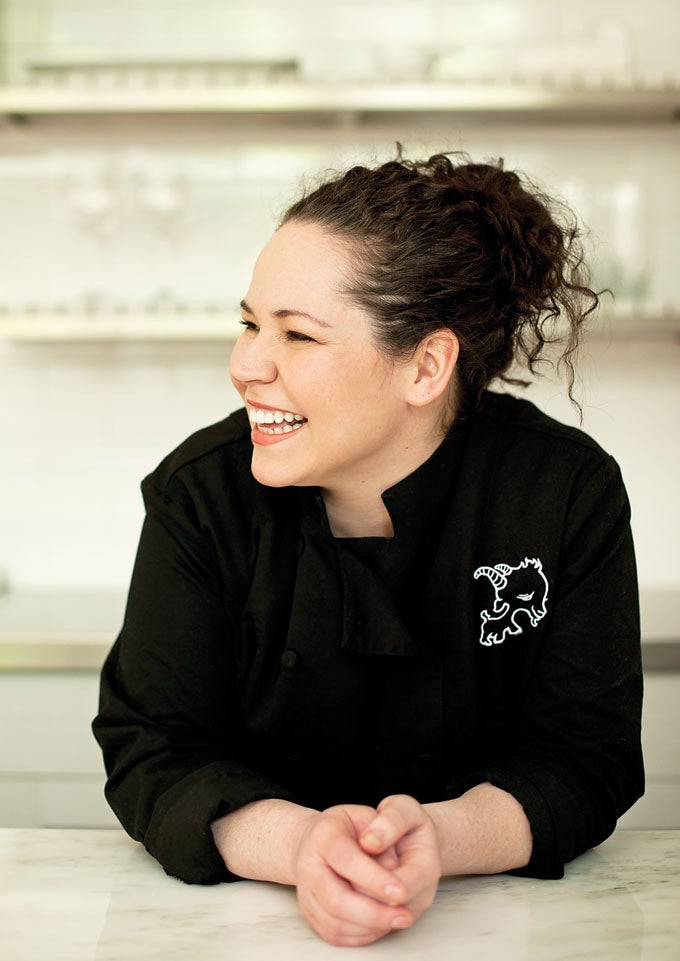 This is the event of the year for food & wine.  From culinary demonstrations, and incredible tastings to seminars on Barolo, Beaujolais, and Rosé all Day this landmark event has a dish and a glass for all. We caught up with Lexus Culinary Masters, Carlo Mirarchi Michelin Star Chef of the famed NYC restaurant, Blancaand Stephanie Izard of The Girl And The Goat and Bravo's Top Chef winner.
Carlo Mirarchi of Blanca in NYC
What is the biggest thrill you get out of creating a dish for Pebble Beach Food and Wine?
Stephanie Izard: We like bringing dishes that we have already created from one of the restaurants since folks on the west coast may not get the chance to come see us in Chicago very often.
Carlo Mirarchi:   Getting to the beautiful coast of NorCal and getting to see some old friends and make some new ones.
What criteria and process do you use when determining the menu?
Izard: Creating dishes that are full of flavor, fun and that are memorable!
Mirarchi:  We try and work with what ingredients are best wherever we are and try to focus on keeping things simple and flavorful.
What is the biggest challenge you encounter regularly in your business and how do you stay on top of it?
Izard:  Staffing.  Every kitchen has the same struggle.  We just make sure to hold out for the best, even if it
Stephanie Izard, Top Chef Winner and Owner, Girl and the Goat
means being short staffed from time to time.  It's better to not settle!
Mirarchi:  The cooking is easy…..it's the managing of humans that is difficult!
You likely have driven a few now. What is your favorite Lexus of 2017?
Izard:  The LC 500h is hard to beat.
Mirarchi:  Definitely the LC 500.
Izard: I'm inspired by foods from other cultures.  There are so many amazing flavors around the world and I love continuing to learn about them!
Mirarchi:  I try and find inspiration in everything.
When you are not eating at your restaurant what dish can we find in front of you?
Izard:  If I'm smiling really big, I probably have a lot of sashimi in front of me.
Mirarchi:  Most likely lamb dumplings.
When did you know you were going to be a chef?
Izard:  I think it was always in me… but it took going to college and not finding anything that truly interested me to realize it was what I was meant to do.
Mirarchi:  When I figured out I was pretty awful at everything else!
While the food and wine was the highlight for me, the experience left an indelible impression as did Lexus.
Mark your calendar!  The Pebble Beach Food & Wine experience returns April 5-8, 2018.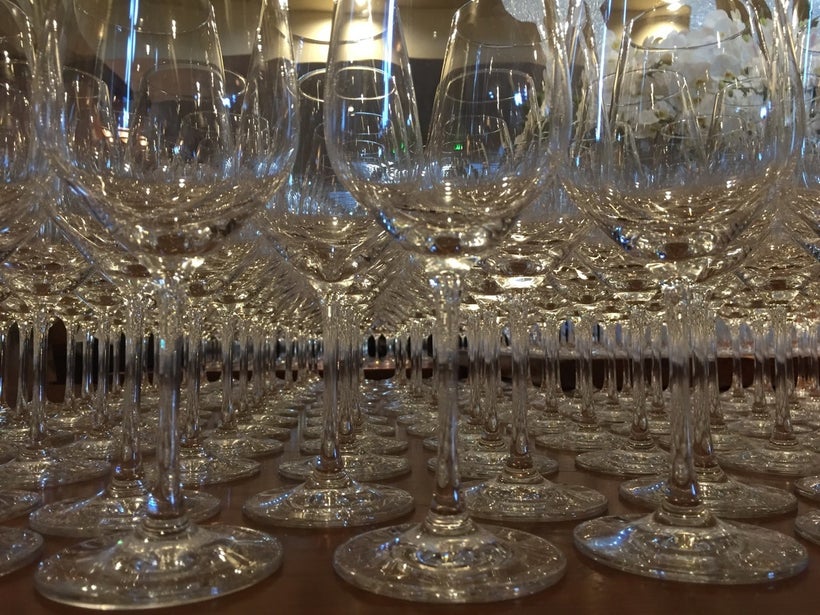 REAL LIFE. REAL NEWS. REAL VOICES.
Help us tell more of the stories that matter from voices that too often remain unheard.
This post was published on the now-closed HuffPost Contributor platform. Contributors control their own work and posted freely to our site. If you need to flag this entry as abusive,
send us an email
.