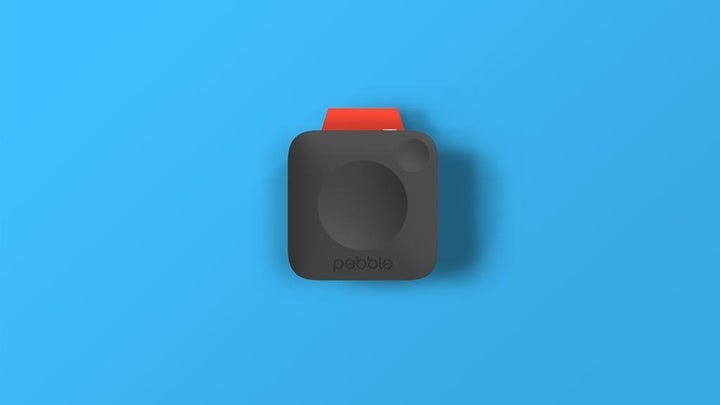 But wouldn't it be awesome if we weren't so dependent on carrying these devices around all the time? 
"I'm not saying the Core is trying to replace the phone, but there's a time and a place for leaving the house without your phone," Eric Migicovsky, founder of Pebble, told The Huffington Post in a recent interview.
The Core is a little black square that will be able to snap onto clothing, slide into a pocket or attach to a keychain. Migicovsky says it will have a 3G Internet connection and include GPS tracking.
"It's like a tiny little Android computer without a screen," Migicovsky told HuffPost.
The Core has a specific purpose. Out of the box, it'll let you listen to Spotify music without your phone and allow you to sync GPS data with certain running apps. It's meant for people who exercise outside and may not want to lug their phones with them. A little button on the right side of the device will let you send an emergency text message with your location -- in case you're worried about leaving home without your phone -- while a main button in the middle lets you skip around your playlist.
While the Spotify functionality might remind you a bit of the Mighty -- another small, square Kickstarter device -- Pebble Core's more exciting for what it might do in the future. Migicovsky said the device is entirely hackable, so developers will be able to invent new uses for its programmable buttons. For example, you could set the button to order a cab (or a pizza) to your current location.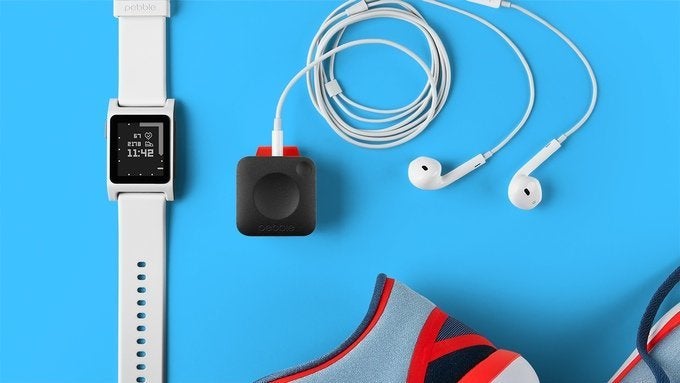 The promise of smartwatches has always been to provide information without a phone. The reality, of course, is that smartwatches generally need to be tethered to your smartphone to receive data and show it to you -- in a sense, making them redundant by definition. While some recent smartwatches can connect to WiFi on their own, that's not a perfect solution since you may not have trusted networks outside of your home.
The Core solves that problem with its 3G connection, which your smartwatch can tap into.
"We see [Pebble Core] being a constant link to the Internet for your wearable device," Migicovsky told HuffPost.
Though, again, you don't ​have to connect the Core to a smartwatch. In fact, you might want to take a break from screens altogether. Recent data says American adults spend more than 11 hours a day looking at a screen of some sort.
You're probably accustomed to being at dinner with a group of friends and watching as everyone becomes distracted by their devices. It's natural: Being connected to the Internet is pretty great!
But maybe it's not always necessary to have Facebook, Snapchat and texting at your fingertips. That's up to you -- though, if you decide you're interested in the Core, you're not alone. The Kickstarter for the new watches and Core blew well past its $1 million goal in minutes.
Calling all HuffPost superfans!
Sign up for membership to become a founding member and help shape HuffPost's next chapter