Evidence that anthropology is taking a more public turn abounded at the annual conference of the American Anthropological Association (AAA) in Denver last month. WesChester University's Paul Stoller, a consistent presence on Huffington Post since 2010, became the first blogger to be awarded the Anthropology of Media Award (AIME).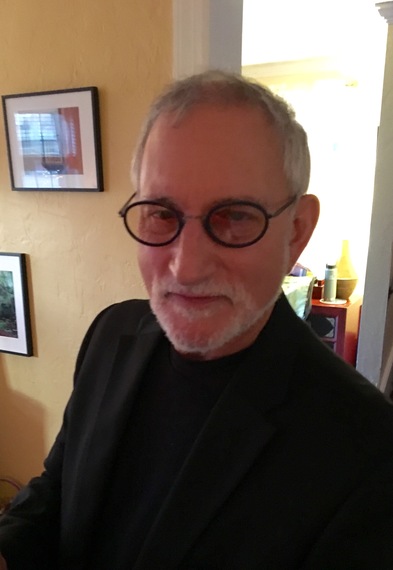 Beyond their substantive scholarly publications, previous AIME recipients made their mark mostly in print and popular media. In 1987, the inaugural award went to paleontologist, Stephen Jay Gould who wrote for Natural History magazine. Others include forensic anthropologist, crime novelist Kathy Reichs (2013)--producer of the television show Bones; linguistics anthropologist John R Rickford (2002) --expert on African-American vernacular and frequent advocate in the news; and cultural anthropologist feminist Micaela di Leonardo (1996) who wrote for The Nation.
The author of thirteen books, Stoller's writing employs a variety of genres. He recently completed a second novel, The Sorcerer's Burden. He admits, however, his expository comfort zone is in memoir. A serious contender for this award, he has written copious entries on current events spanning a broad a range of topics from the Keystone pipeline, cancer remission, and the state of higher education, to politics. He also frequently muses on literature, ethnography and our annual meeting reflections.
Since Stoller and I share a dedication to bringing anthropology to the broader public, I wanted to discuss the significance of this recognition with him, especially in this current moment. The last time I interviewed him was in 2013, he had received the Anders Retzius gold medal from the Swedish Society for Anthropology and Geography (SAAG) for his contributions to the discipline.
He was inspired to enter the public sphere out of a sense of duty instilled by his mentors. He said, "Adamu Jenitongo--a renowned healer among the Songhay people of the Republic of Niger (where Stoller conducted fieldwork) taught me that the greatest obligation of a practitioner is to pass her or his knowledge on to the next generation. Jean Rouch-- the great French anthropologist and filmmaker stressed the importance of crafting narratives--stories--that would clearly and respectfully convey the wisdom of anthropology to future generations."
Throughout his career, Stoller has tried to follow their path with his work. In the last five years, he has experienced what he calls "blogging bliss" and "blogging bites." The former, also the title of a new book, reflects a blogger's elation at knowing a piece of writing hit all the right notes and reached an audience beyond the paucity of readers that rigorously researched academic journals attract. The downside, he noted, is in "the limited scope, nuance and length (850 words), along with a short-life span (24hours), after which a post quickly dissipates into the ether of cyberspace. In short, if you only read a blog you get a sliver of knowledge and that can be problematic."
To be sure, the discipline and its practitioners have had an ambivalent relationship with public writing. Academic institutions tend to be inherently conservative and anthropology is no exception. Public anthropology is often characterized as "popular," "light," and not "serious" and hence not the path to prestigious academic appointments, important research grants, and disciplinary recognition. Still, many will quickly point out that Frantz Boas and Margaret Mead were disseminating our too often coveted knowledge to anyone who would listen back in their day. They were not the only ones, Black scholars such as St. Claire Drake, Katherine Dunham, Zora Neale Hurston and others were also out there interacting with the public. Needless to say, anthropologists have been roaming outside of ivory towers for some time using academic expertise to engage with the public, or at least, in more public fora.
Savage Minds describes itself as a group blog devoted to doing anthropology in public. As one of the earliest websites with a consistent presence, Savage Minds is celebrating its tenth anniversary this year. Living Anthropologically launched in 2011 with a focus on expanding understanding and possibility while PopAnth promises 'hot buttered humanity,' that is: "popular anthropology for everyone. Exploring the familiar and the strange" as it welcomes readers to the anthropocene. AnthropologyNow- a print and online project seeks to reclaim a voice for anthropology in public debate. Published triannually, it is a space that provides vivid, substantive reporting on archaeological, cultural, biological, linguistic and applied work in the field. Stoller joined the board of AnthroNow recently. (Full disclosure, I am also a member). More signs of this public (re)turn were visible at the Colorado Convention Center where one could hardly miss the adverts for Sapiens, an editorially independent online publication that is a new project of the Wenner-Gren Foundation. Sapiens also seeks to popularize anthropological research for a worldwide audience.
Perhaps is not surprising, given the troubling state of world affairs and negative public attitudes about the "usefulness" of the social sciences and humanities that some scholars are waking up to the importance of public scholarship. Moreover, it has become increasingly difficult to ignore the sweep of social media and its implications for future academic representation. Engaging in this work is about deeper convictions for Stoller who has made a definitive turn and plans to continue to blog and write op-eds as well as publish books that underscore the significance of practice public anthropology. His inspiration is similar to that of his forbearers who were also motivated by the urgency of their moment:
"We live in perilous times... How do we confront the scourges of racism and bigotry in American and European politics? Or make sense of the uptick in terrorism that threatens to unravel the human social fabric? And understand the ecological social, political and cultural ramifications of climate change? It is our obligation, as scholars, to convey our wisdom. In the end, public anthropologists are central combatants in the battle against ignorance, the element that sustains all of our social, cultural and political toxins."
Calling all HuffPost superfans!
Sign up for membership to become a founding member and help shape HuffPost's next chapter