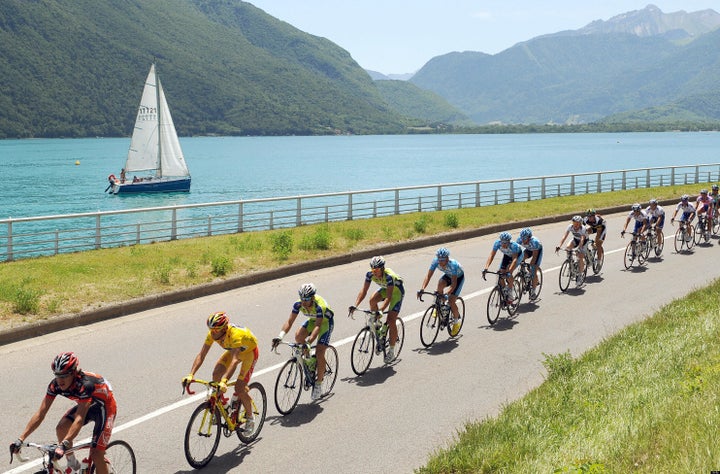 Are American children healthy? The consensus is no, and the statistical analyses are troubling -- to say the least. The rate of U.S. childhood obesity has tripled since the 1970s, and a third of American children are now overweight or obese. With this crisis in mind, President Obama recently launched his second annual "Childhood Obesity Awareness Month" campaign that urges all Americans to take action to promote healthy eating and physical fitness habits. Developing awareness is an important step, but immediate solutions are needed to reverse this trend.
Forty years ago, 48 percent of U.S. children biked or walked to school. Today, just 12 percent of children arrive at school by bike or on foot. The benefits haven't changed over time. Students who regularly bike or walk to school accumulate an average of 24 minutes per day of physical activity. More importantly, biking can help children create a healthy future. Overweight adolescents who participate in bicycling three to four days per week are 85 percent more likely to become healthy-weight adults.

Our children are growing up in an increasingly sedentary culture, and physical education programs are being cut from schools across the country. Encouraging biking is one simple, immediate way we can help. I am the leader of a national movement that promotes the lifelong benefits of bicycling, Peopleforbikes.org. Our goal is simple: Get more people riding bikes more often. I strongly encourage parents to hop on their bikes and encourage their kids to do the same.

Bicycling provides a variety of benefits that go far beyond gains in personal physical fitness, but its role in improving the health of children is a key asset and a worthy -- essential -- cause. Biking is an easy way for children to stay active, and allow tomorrow's leaders to thrive for years to come.
REAL LIFE. REAL NEWS. REAL VOICES.
Help us tell more of the stories that matter from voices that too often remain unheard.