A beloved black bear that won hearts after he was spotted walking around New Jersey on two legs, earning him the name Pedals, is believed to have been killed by a bow hunter.
A Facebook page created for the famous bear, which walked on his hind legs because of injuries to his front paws, announced Pedals' death Friday. It cited witnesses at a designated black bear check station that allegedly saw the bear's body and also heard the hunter bragging about taking down the popular animal.
"The hunter who has wanted him dead for nearly 3 years had the satisfaction of putting an arrow through him, bragging at the station," read the Facebook post, which sparked anger and sadness among some of the page's 22,000 fans.
In a statement, the state's Division of Fish and Wildlife confirmed that a black bear was brought into the station earlier this week, but said they have been unable to confirm whether it was Pedals since the bear was never tagged.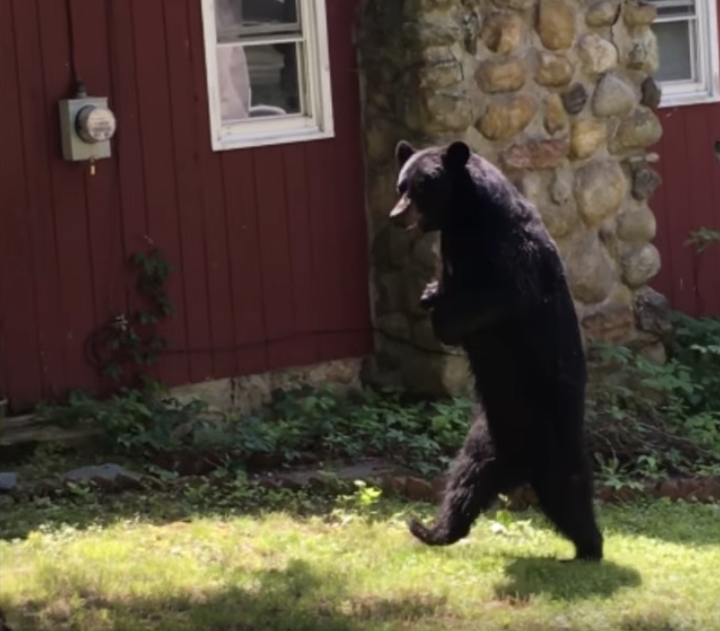 Lisa Rose-Rublack, who created the bear's Facebook page, had raised more than $22,000 to move the bear to a sanctuary in upstate New York. Her fundraiser followed concerns that the disabled bear wouldn't be able to survive winter.
"We raised all the money, we had a place for him to go," she said. The money they collected will instead be used to "do some good in his memory."
A second Facebook post on Saturday went on to say that the writer doesn't know the name of the hunter and that there is "no credible proof of who did it."
It asked that the public refrain from accusing specific individuals and making threats.
"As awful as it is that someone killed Pedals as NJDFW has stated he was fair game, no laws were broken. We tried to get him protection to no avail. Please I beg you to stop all of this, you do not have any proof of who killed him," the post read.
The state's black bear hunting season ended on Saturday. A total of 549 bears were killed over the six-day period, according to the state's online records.
The hunt is designed to maintain the bear populations and enhance public safety, according to the state Department of Environmental Protection.
Support HuffPost
The Stakes Have Never Been Higher
Related
Popular in the Community