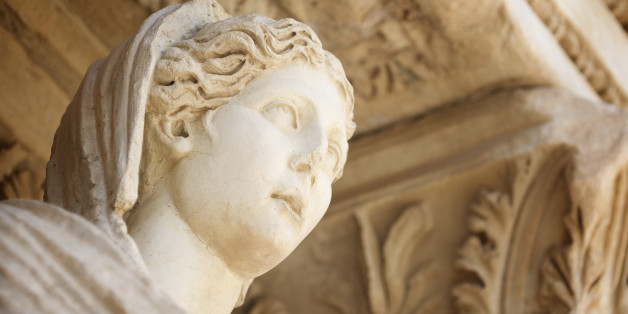 I have been a journalist for decades, as a passion and profession, sans formal training in the field. In 1988, I launched a monthly publication with my husband as co-publisher. Called Visions Magazine, it focused on wellness, spirituality and peace and social justice. This we did for 10 years, selling it before his death in 1998. I then took a leap into the freelance lake, splashing about in the refreshing waters. Meeting someone else's article deadline felt far less challenging than monthly production time frames.
Over the years I have had the joy, blessing, honor and delight of interviewing several hundred notables in the fields of art, music, writing, teaching, healing, entertainment, peace and social justice, spirituality, sexuality, relationships and politics. They have included Ram Dass, Ben and Jerry, Shirley MacLaine, Dan Millman, Marianne Williamson, Deepak Chopra, Debbie Ford, Richard Bach and His Holiness the Dalai Lama.
These remain treasured memories in the vault of my mind. There are times when I shrug my shoulders and say "This is just what I do," as it feels quite surrealistic and then there are times when I say "Holy shit, this is what I get to do!" and am blown away by it.
Here comes a big, "AND YET." There are still people who I slip into idealizing. These are the ones who have 'made it', who are household names, whose validation I have desired, as if their thumbs up and high fives make me more credible. I have been thinking about this a lot recently and have decided that they and I have a mutually beneficial relationship. If I have already or one day will interview them, then we are supporting each others' work in the world. After my time with His Holiness back in 2008, as I remarked that I waited 20 years to interview him, a friend replied "How do you know HE didn't wait 20 years to be interviewed by you?" Now, that's a good friend.
Throughout my life, my wise father used to say that "They put their pants on one leg at a time, just like you do," so that I wouldn't be intimidated by anyone. Little did he know what he was preparing me for.
A few years ago, when I was in the throes of a spiritual crisis, questioning my identity and role as a teacher/healer/writer, I called into my life a situation in which I regressed to junior high school angst about worthiness to be invited to the "cool kids table." I have to laugh about it now, when in the moment it occurred, it took all of my fortitude to keep from crying, thus keeping up the façade.
On the flip side, when in only slight fear that I could fall into an ego-thrashing fiasco, I asked a friend to help me keep myself in check. She laughed and said "You don't need your friends to do that for you. Adam (my then teenage son) is there to keep you humble." To this day, he still does.
So, to anyone who I have placed in an elevated or lofty position, I am removing you from it. Hoping you didn't like it up there too much. I don't want to be there myself. Too far to fall.
REAL LIFE. REAL NEWS. REAL VOICES.
Help us tell more of the stories that matter from voices that too often remain unheard.