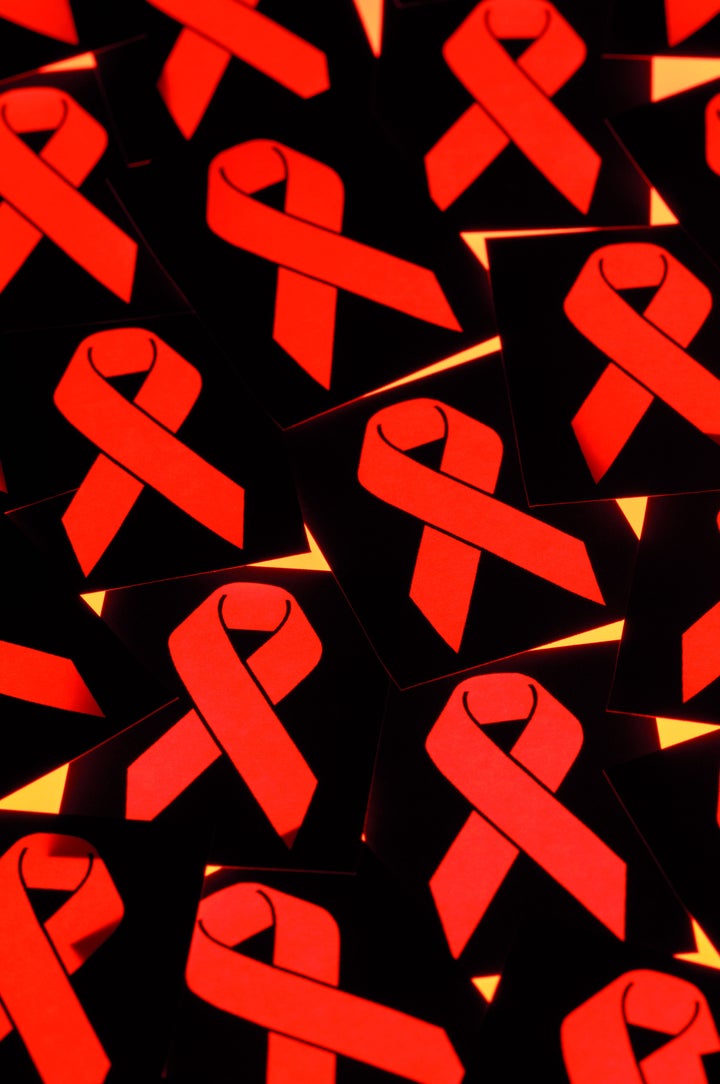 When people ask me what propelled me to write a novel about HIV/AIDS, they're often surprised to learn that I am a 26-year survivor of the disease. But unlike my character, Mercy, who grows up with the disease and later strives to have a healthy baby, I didn't learn the truth until it was almost too late.
I met and married the love of my life in 1988, and a couple of years later we decided to start a family. In 1990, our wish came true and we welcomed a beautiful baby girl into our lives. In those early years, everything was perfect.
But then in 1996, shortly after the birth of our second child, something began to go terribly wrong. In the matter of a few months, both of our children became very sick.
Alee, our then 5 year-old daughter, began to rapidly lose weight. At the same time, our newborn baby, Mitch, had to be put on a respirator in the ICU, where he would spend weeks fighting a respiratory virus his young body couldn't fend off.
The doctors were candid -- things weren't looking good. There were numerous tests and long hospital stays, but still we had no answers. It was a parent's worst nightmare. We were losing both of our children and no one could tell us why.
I'll never forget the phone call that saved my children's lives. It was a new doctor. She was quick to the point. She said, "Something in your son's blood work warrants an AIDS test. I suggest your whole family be tested."
I was in complete shock. I just remember thinking, "I'm going to have to watch my children die." I didn't think I was strong enough to handle that.
We took our HIV tests, and tragically, our doctor was dead on. I tested positive for HIV. So did Alee and Mitch. We were very lucky in that my husband was negative.
Almost overnight, my family became just another face of AIDS.
It wasn't hard to trace where I'd contracted the virus. Before I'd met my husband, I'd been engaged to a young man who I was later told had died of cancer, but who I now believe died of AIDS. I had carried the virus for nearly 10 years without ever knowing it.
My husband and I nearly lost Alee and Mitchell that year, but 1996 -- the year we were diagnosed -- was also the same year that protease inhibitors became available. My husband and I would crush the blue pills into pudding, clap and cheer, and somehow our children would manage to swallow the brown, sticky mess.
Daily, we saw improvements. This new medicine, in combination with two others, literally brought our children back to us. It was and still is the most miraculous thing that I have ever witnessed.
People often ask me how HIV has changed me, and I almost want to say, "How has it not changed me?" To be completely honest, you can't go through what I've been through -- any life-threatening illness really -- and not come out a completely changed person. HIV is even more difficult because it's a disease that many people suffer with in silence, myself included, for many years.
There were so many things that my family and I had to work through to get to where we are today. HIV forced me to be a much braver, more open person, and I'm thankful for that.
It's never easy for me to share my story, but I think it's important for me -- especially as a mother -- to do so. Today, with medicines that drive the virus to undetectable levels, there is now more hope than ever of staying healthy and stopping HIV transmission. This means being able to protect your partner from the virus, and being able to have a child born free of HIV.
My husband and I were fortunate. We didn't lose our children. The same can't be said for families in other parts of the world, like Africa where our youngest son Yonas was born.
Every day around the world, one thousand mothers -- many of them unaware that they carry HIV-transmit the virus to their own babies in utero, during labor, or through breastfeeding. Without access to the right medicines, they are helpless to protect their own health and that of their babies. Being a mother with three children who are all positive, yet remarkably healthy, I can only imagine what that feels like.
The hardest part of my having HIV was never that I might die -- the hardest part was that I had given this terrible disease to my children. No mother should have to carry that burden. Not today, not ever. Especially when mother-to-child transmission of HIV is completely preventable. With preventative services, the chances of a mother passing the virus on to her children are extremely low -- less than 2 percent. Those are some pretty terrific odds.
We can stop mothers and their children from dying. Really, we can. I know because I've seen it with my own eyes, with my own family.
It's been 16 years now since my children's health was restored. I will get to see my children grow up, and I know that for a parent, there's no greater gift.
As an ambassador for the Elizabeth Glaser Pediatric AIDS Foundation, I get the privilege of joining in the fight to eliminate pediatric AIDS. The work done by the Foundation and its partners around the world is saving children's lives and sparing families unimaginable heartache.
The Foundation has made huge strides to help mothers like me, and lifesaving medicines are now reaching more people than ever. You can be a part of that progress.
Join the fight of mothers around the world, and help us get closer to a new generation born free of HIV.
Calling all HuffPost superfans!
Sign up for membership to become a founding member and help shape HuffPost's next chapter