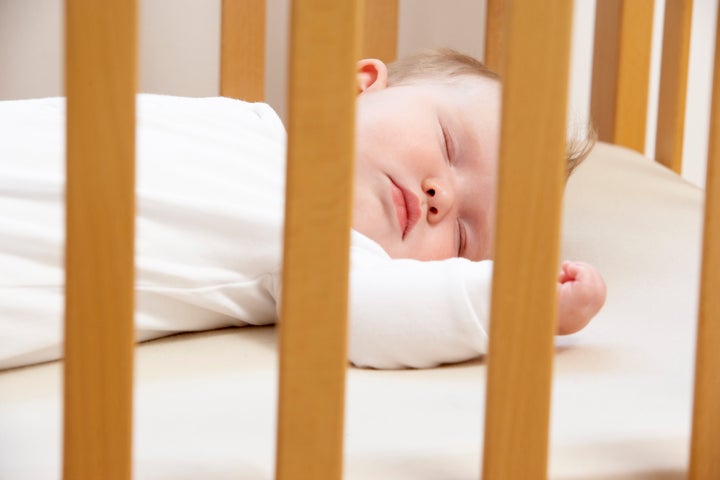 Infants should sleep in the same room ― but not on the same surface ― as their parents until they are 1 year old, according to a new recommendation from the American Academy of Pediatrics released this week.
This is AAP's first recommendation to specifically include how long infants should sleep in the same room as their parents. It is included in the physician group's updated guidelines for safe infant sleep practices, which get reviewed and re-released every five years.
"We had new evidence that really allowed us to make some further nuanced recommendations for families," Lori Feldman-Winter, professor of pediatrics at Cooper University Hospital and co-author of the guidelines, told The Huffington Post.
The guideline says room sharing is most important for infants during their first six months because that's when 90 percent of sudden infant death syndrome cases occur.
But room sharing is still recommended throughout an infant's first year because the other 10 percent of SIDS-related deaths occur during the second six months, Feldman-Winter said.
Having infants close throughout the night makes it easier for parents to feed, comfort and monitor their babies ― and has been shown to decrease risk of SIDS by as much as 50 percent, according to the new guideline.
Other updated recommendations from the report that new or soon-to-be parents should know about, Feldman-Winter said:
1. Babies should ALWAYS be placed on their backs for sleep.
Until infants are 1 year old, they should be placed on their backs to sleep. The new recommendations cite growing research that shows placing infants on their sides to sleep increases SIDS risk.
2. A baby's sleep surface should be firm and free of pillows and other loose items.
Even though products (such as bumper pads or pillows) are marketed to make infants' cribs safer or better decorated, they are not recommended, Feldman-Winter said. The updated guidelines recommend infants sleep on a firm crib or basinet surface for their first year without loose bedding, pillows or toys.
3. New moms should breastfeed for babies' first six months.
Breastfeeding has been shown to reduce SIDS risk ― but the most benefit is for babies who are breastfed exclusively for their first six months, according to the new recommendations.
4. Newborns should be held by their mothers for the first hour after they're born.
Also part of the updated recommendations: newborns should have skin-to-skin contact with their mothers for the first hour following their delivery ― or as soon as the mother is medically stable, awake and able to respond to her baby.
Evidence shows skin-to-skin time helps preterm babies transition after birth by stabilizing body temperature and blood glucose, increasing cardiorespiratory stability and decreasing crying. And experts agree the benefits are likely similar for all babies.
5. Parents should use their own beds to feed or comfort babies, not couches or armchairs.
The new guidelines specifically advise against bed sharing between babies and their parents. But if parents comfort or feed infants throughout the night, parents should choose their own beds rather than couches or armchairs, which can be dangerous for infants.
If parents do doze off, seat cushions or armrests can pose greater SIDS risks than a flat bed surface, Feldman-Winter explained.
And for the same reason, when parents use their own beds to soothe or feed their babies, they should clear away loose pillows, sheets, blankets or other objects that might cause suffocation or strangulation if the parent does fall asleep unintentionally. Babies should be returned to their own cribs or basinets when parents are ready to put the baby back to sleep.
6. New parents should talk to their doctors about safe sleep options for their infants.
Skip the online product reviews and talk to your doctor or health care provider about the safest sleep choices for your baby, Feldman-Winter said.
"There are products out there that are clearly hazardous to babies ― and may be marketed and available [to new parents] ― but we can't outlaw them," she explained.
"There are also products marketed to reduce SIDS risk, but none of those products have actually been shown to do that ― and no products are specifically recommended by AAP," Feldman-Winter added.
Any medical professionals who provide care for new or soon-to-be parents ― from pediatricians to obstetricians to those at departments of health ― should be aware of these new guidelines and be able to have these conversations with new parents about what makes a sleep environment safe for a baby, she said.
Hear more about the new guidelines in the CBS video below. And parents can also read the complete recommendations on the AAP website.
Sarah DiGiulio is The Huffington Post's sleep reporter. You can contact her at sarah.digiulio@huffingtonpost.com.
Related
Before You Go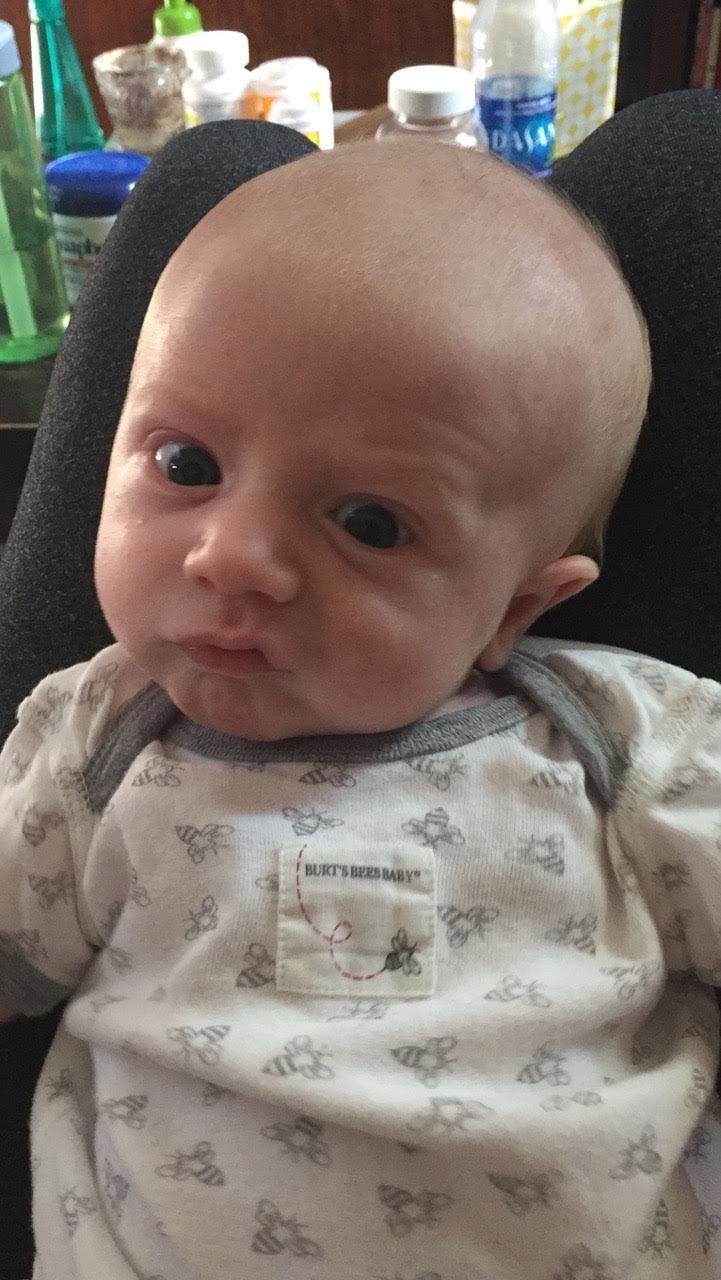 Baby's Funny Faces