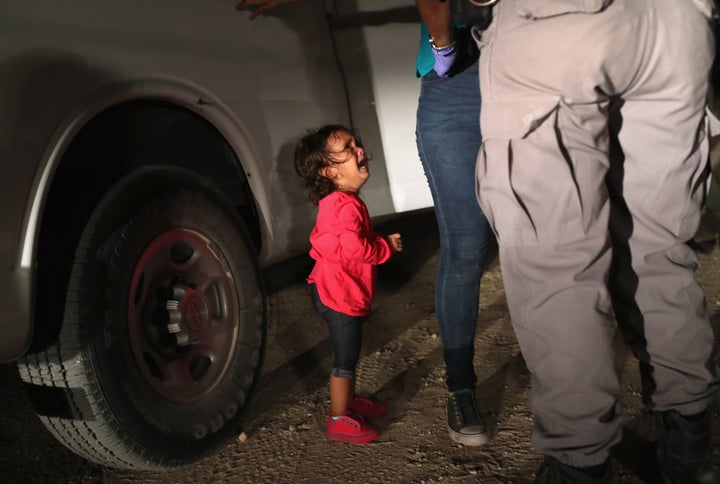 The children separated from their parents at the border are experiencing something so traumatic, the American Academy of Pediatrics president said Monday, that it affects their brain chemistry in a way that amounts to child abuse.
In an appearance on CNN, AAP President Colleen Kraft gave her medical opinion on the Trump administration's zero-tolerance policy of separating children from their families along the U.S. border.
"These children have been traumatized on their trip up to the border, and the first thing that happens is we take away the one constant in their life that helps them buffer all these horrible experiences," she said of the nearly 2,000 children affected by the crackdown. "That's child abuse."
Kraft has recounted to several media outlets what she saw when she recently visited a shelter for migrant children near the U.S.-Mexico border. Even though children were screaming in fear, pounding their fists on the ground in frustration or sitting in unusual silence, neither she nor the shelter workers were allowed to touch or console them, she said.
Those types of conditions produce "toxic stress" that, when gone unchecked, "inhibits development of their brains," Kraft told CNN.
"It disrupts their brain architecture and keeps them from developing language and social emotional bonds and gross motor skills and the development that they could possibly have," she continued.
Kraft's stance is backed by the American Medical Association, which adopted a resolution last week stating that a policy of separating children from their caregivers after crossing into the U.S. "will do great harm" to children and could "create negative health impacts that will last an individual's entire lifespan."
Popular in the Community