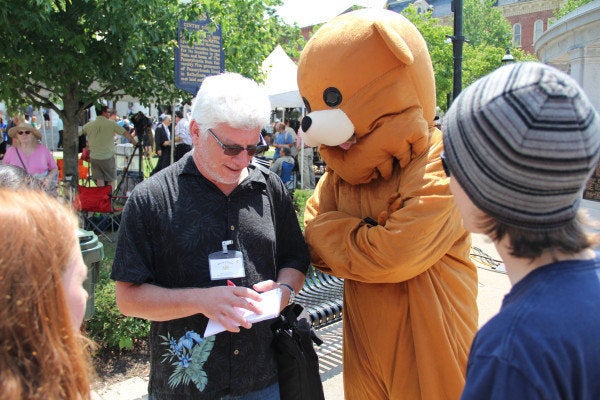 Spotted at the Sandusky trial: Pedobear.
Someone donning a costume to look like the ironic pedophile mascot held a "press conference" around 12:30 p.m. outside the Centre County Courthouse in Bellefonte, Pa., according to Deadspin.
Ben Jones, a reporter for StateCollege.com, snapped this TwitPic:
Court in the Jerry Sandusky trial is recessed until tomorrow for closing arguments.
Check back for a complete wrap-up on the final day of testimony.
Related
Popular in the Community