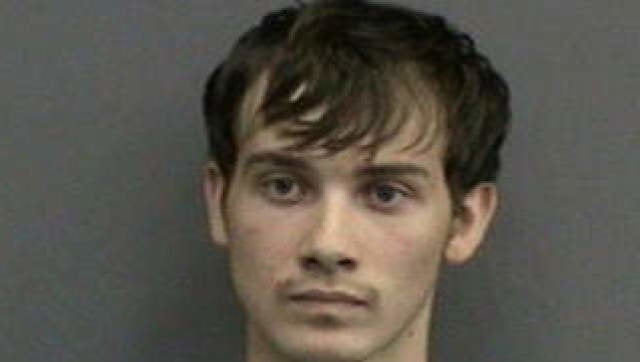 The Gainesville Police Department says the question posed to Siri was actually one of many photos found on Bravo's phone, and may not have been a direct question to the search function on iPhones.
On Tuesday, prosecutors showed a screen grab of Bravo's iPhone which read "I need to hide my roommate."
The automated Siri search asks "What kind of place are you looking for?"

Bravo's attorney pointed out the screen grab was among hundreds of pictures that were on Bravo's phone and that the search may not have been initiated by his client.

"This is not evidence that he ever did an inquiry, looking for some information online for needing to hide his roommate," Bravo's attorney asked Gainesville police department Det. Matthew Goeckel who had taken the stand.

"Correct," replied Goeckel.
As the trial for a Florida man accused of killing his college friend wraps up, new evidence released Tuesday revealed that he used his iPhone to find a place to hide the body.
Gainesville resident Pedro Bravo, 20, is suspected of killing University of Florida student Christian Aguilar, 19, in 2012.
During Tuesday's trial hearing, Gainesville Police Department Det. Matt Goeckel presented evidence further implicating Bravo in the murder, according to WPXI.
Bravo asked Siri -- a voice-guided search tool on the iPhone -- where to hide his roommate's body.
"I need to hide my roommate," he allegedly said.
Siri replied: "What kind of place are you looking for? Swamps. Reservoirs. Metal foundries. Dumps."
Detectives said the suspect drugged and suffocated Aguilar for dating his ex-girlfriend.
Aguilar's blood was found in the back seat of Bravo's SUV, and the victim's backpack was in Bravo's possession, according to authorities.
"I've ruled out natural death, suicide, and accidental," Medical Examiner Dr. Martha Burt said of Aguilar's death on Tuesday.
The trial is expected to end later this week.
Calling all HuffPost superfans!
Sign up for membership to become a founding member and help shape HuffPost's next chapter