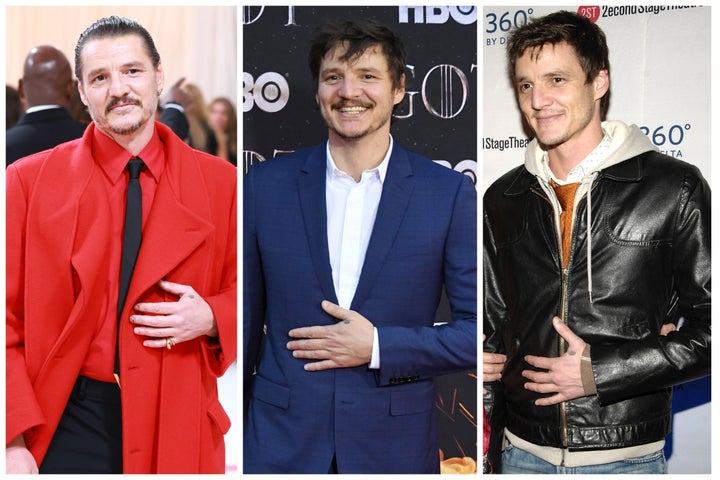 The "Last of Us" co-stars were posing on the red carpet during a "For Your Consideration" event in Los Angeles on Friday when Ramsey pointed out a very specific pose Pascal was striking in front of the cameras.
In the footage shot by Deadline, Pascal stood with his left hand on his torso. Ramsey appeared to acknowledge her co-star's unique pose by patting his hand and then placing her hand on her torso in a similar manner.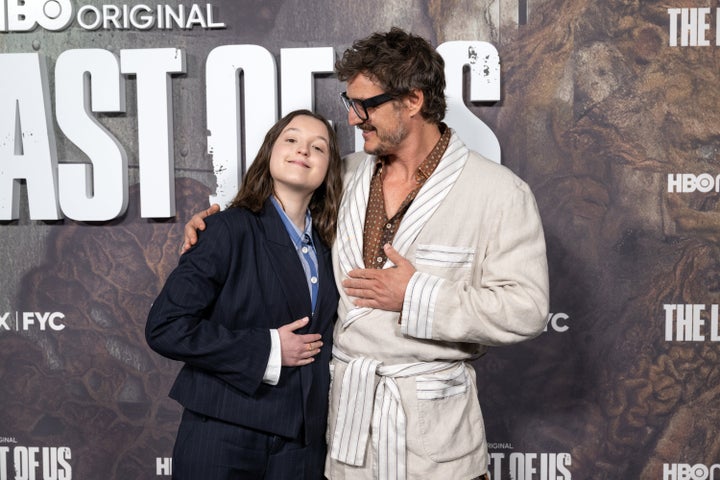 After Ramsey patted his hand, Pascal began to explain why he places his hand in that particular spot.
"You know why?" he said before taking a deep breath. "It's because my anxiety is right here."
In response, Ramsey nodded with understanding and then leaned in for a hug.
Pascal does strike this pose pretty often when he's on the red carpet. Photos of the actor suggest he's been doing it for nearly 20 years — and as recently as at Monday's 2023 Met Gala.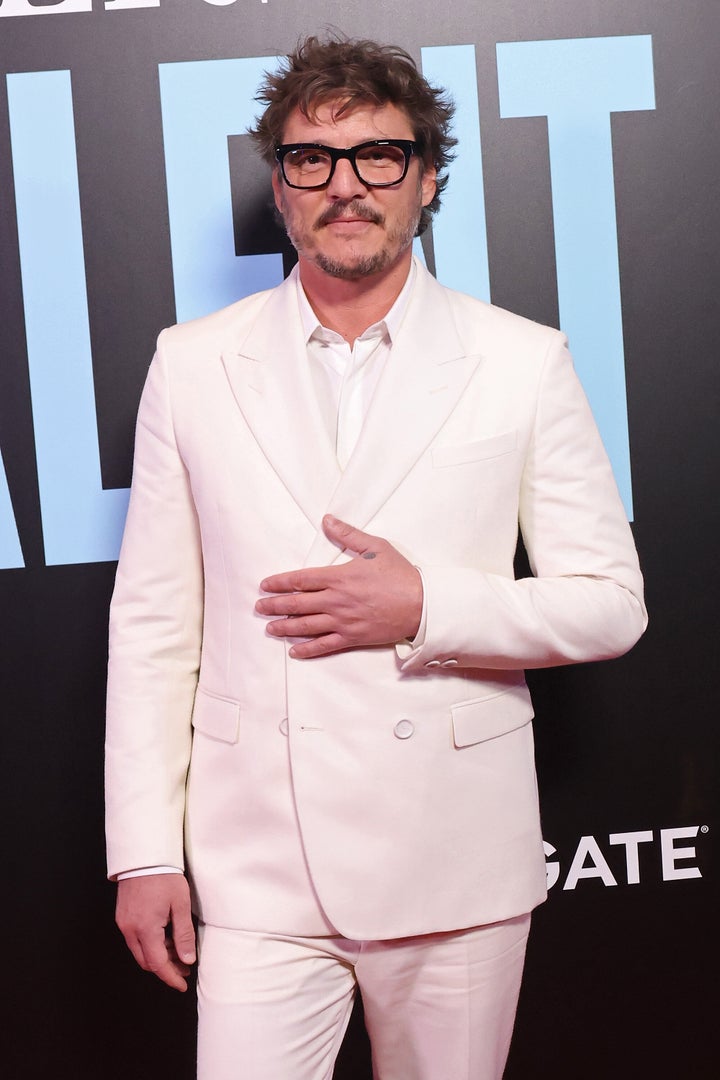 He'll also do it when he's accompanied by someone he's close with — like his longtime friend, actor Sarah Paulson.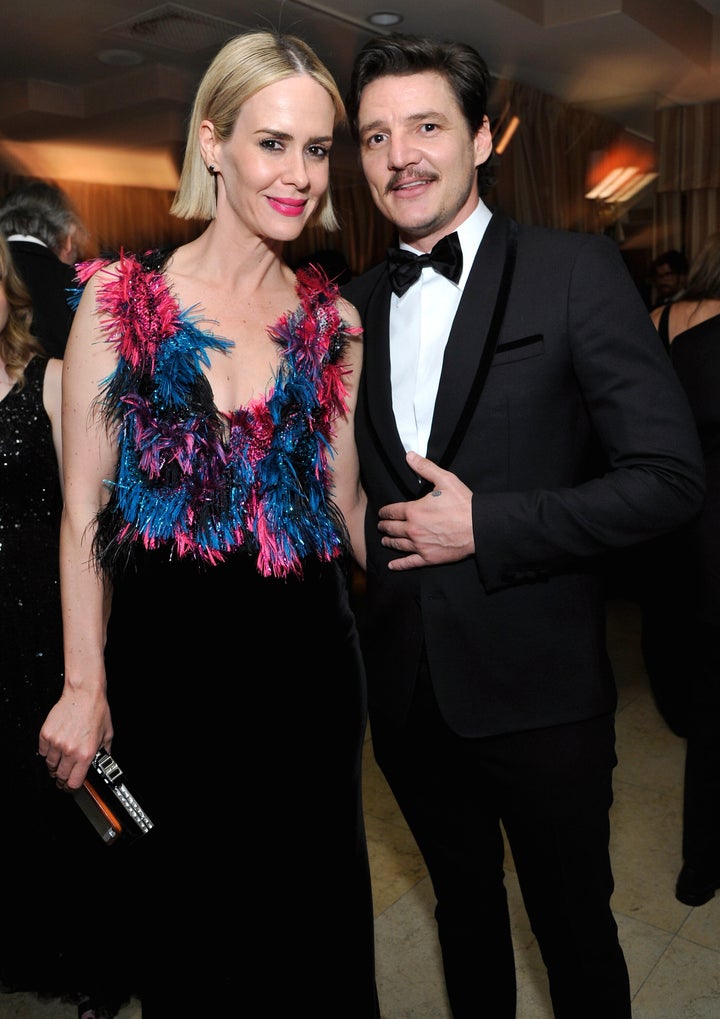 In 2005, a then-unknown Pascal was photographed with Paulson during the opening of the play "Absurd Person Singular" in New York City, and appeared to be doing an early version of the pose with Paulson's assistance.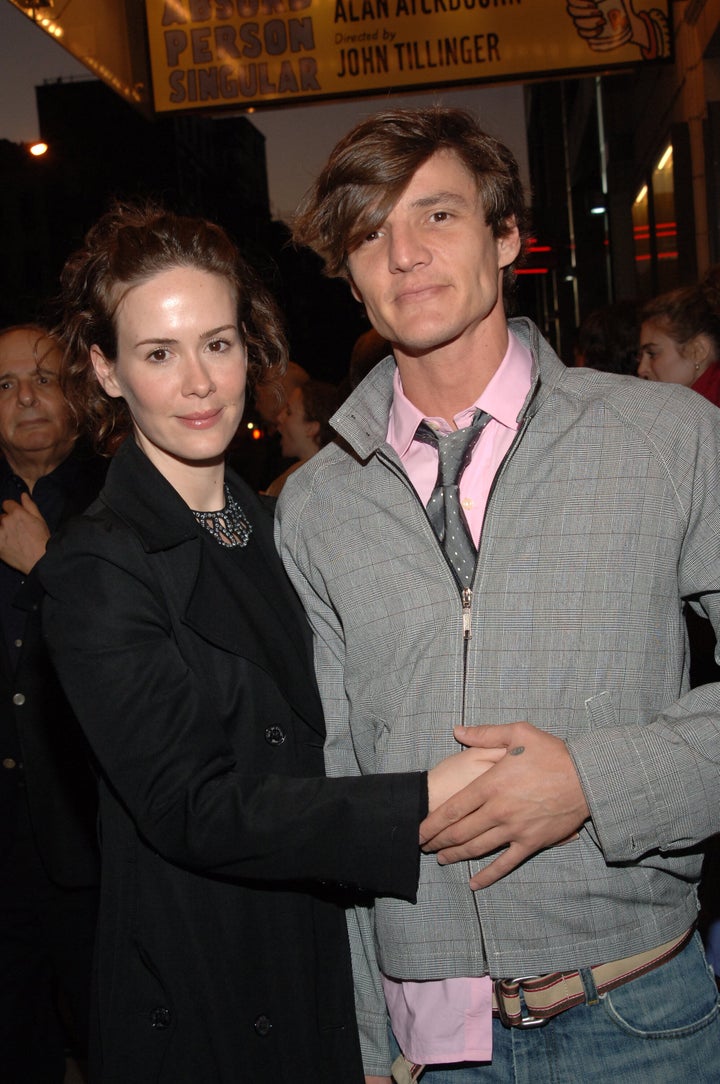 Pascal's method for dealing with his anxiety is a good move, according to Keith Humphreys, a professor of psychiatry at Stanford University who spoke to HuffPost in 2017.
"Focus on your breathing, put your feet flat on the floor. Smile even if you don't feel like smiling," Humphreys advised. "Tense your muscles then let them go, then tense them again and repeat. Relax your body, and a lot of people will find your emotions will follow."
Ricks Warren, a clinical associate professor of psychiatry at the University of Michigan, also told HuffPost in 2017 that accepting your anxiety — which Pascal seems to be doing — is also a healthy move.
"People put themselves down for being anxious," he explained. "Accept yourself with anxiety and notice that you're not alone."
"Support yourself with anxiety, just as if a friend was there supporting you," Warren told HuffPost.
Or if you're Pascal, have Paulson or Ramsey with you during your photocalls.
Popular in the Community