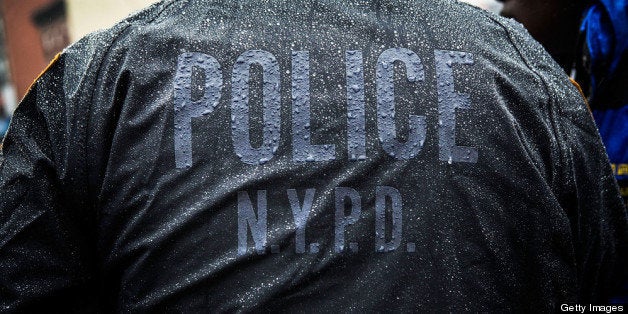 QUEENS — Three men have been charged with kidnapping a Woodside businessman and holding him for more than a month on a $3 million ransom in a Long Island City warehouse while they beat and burned him with acid, prosecutors said.
Pedro Portugal's ordeal ended Monday when an NYPD detective found him bound with cloth and duct tape on the third floor of the warehouse. A kidnapper was tracked to Skillman Avenue and 39th Street, where he was arrested, the Queens District Attorney's office announced Wednesday.
"This is a terrifying story of a businessman allegedly being forcibly abducted off the streets of Queens County in broad daylight and being beaten and held against his will for more than a month," DA Richard Brown said in a statement.
"The victim allegedly suffered physical injuries and has been deeply traumatized by the ordeal. The case warrants vigorous prosecution."
Eduardo Moncayo, of New Jersey, along with Christian Acuna and Dennis Alves, both of Queens, were charged Wednesday with kidnapping and held without bail.
They face life in prison if convicted.
Two other suspects remain at large, prosecutors said.
The horror began for Portugal, 52, when Moncayo stopped him near 88-06 Roosevelt Ave. on April 18, prosecutors said. Moncayo flashed what looked like a police shield and then he and another man shoved Portugal into a nearby SUV and drove off with his leg dangling out the open rear door.
The men quickly masked Portugal and repeatedly punched him, prosecutors said. At one point, one of them raised his shirt to press a blade to his gut and demanded that he sit still.
Once they arrived at the warehouse on 43rd Avenue, Portugal was shoved into a chair and bound. The men brutally beat him while demanding he have his mother in Ecuador pay $3 million to a man named "Tito," prosecutors said.
A day after the call, Portugal's family notified authorities who then contacted the NYPD, a spokesman for the District Attorney said.
Investigators tracked people with criminal records who had traveled to and from Ecuador, eventually striking on a group of men who had rented space in the Long Island City warehouse, The New York Times reported.
The assailants took shifts watching Portugal for the next month, continuing to brutally beat him, burn his hand with acid and threaten to slice off his fingers, prosecutors said.
Oddly, for Portugal's birthday, his captors brought him a cake, theTimes reported.
Cops, disguised as building inspectors, were able to access the warehouse, rescue Portugal, and arrest the kidnappers, according to the newspaper.
No money was exchanged, but Portugal was missing teeth and was covered in bruises, prosecutors said.
"I didn't treat him bad," one of the kidnappers told investigators, prosecutors said. "I told him it was just business."
Popular in the Community