A Missouri woman claims she was left with no choice but to urinate in a cup on board a United-operated Mesa Airlines flight from Houston last month after the crew told her she wasn't allowed to get out of her seat.
"They very rudely told me I was not allowed to get out of my seat, and at that point I said, 'Well I'm either going to need to go to the bathroom, or you're gonna have to give me a cup to pee in or something,'" she told Kansas City's Fox 4 News.
Harper said a flight attendant gave her two cups, which she filled while in her seat "with no mess involved." Then a flight attendant ushered her to the bathroom to dispose of the urine, and told her the airline would file a report against her, call a hazmat team to clean the row of seats and have her speak with the pilot after the flight.
United said flight attendants did not tell Harper to urinate in a cup (and Harper, who has yet to respond to an inquiry from HuffPost, doesn't claim in her Facebook post that they did). Rather, the carrier says staff were upholding federal regulations about fasten seat belt signs.
"Initial reports from the Mesa Airlines flight attendants indicate that Ms. Harper attempted to visit the lavatory on descent and was instructed to remain seated with the seat belt fastened per FAA regulations," United said in a statement provided to HuffPost. "At no point during the flight did flight attendants suggest that Ms. Harper use cups instead of the lavatory. We have reached out to Ms. Harper to better understand what occurred and we continue to review what happened."
The question in Harper's case seems to be not whether she was legally allowed to leave her seat at the time, but rather how she was treated under the circumstances.
"I think the more that people speak out about situations that have happened, hopefully there will be a shift in the way these companies do business," Harper told Fox.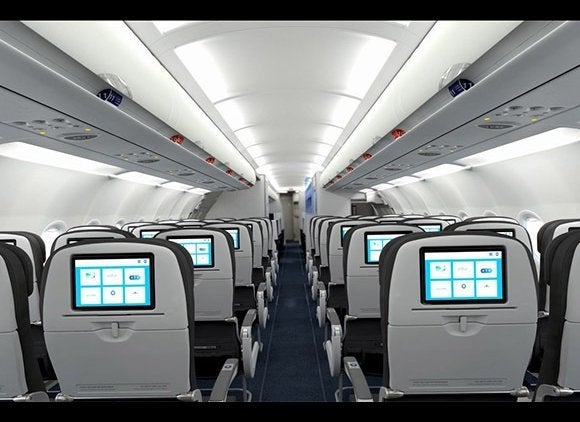 The 10 Best Coach-Class Airlines in the World
Popular in the Community