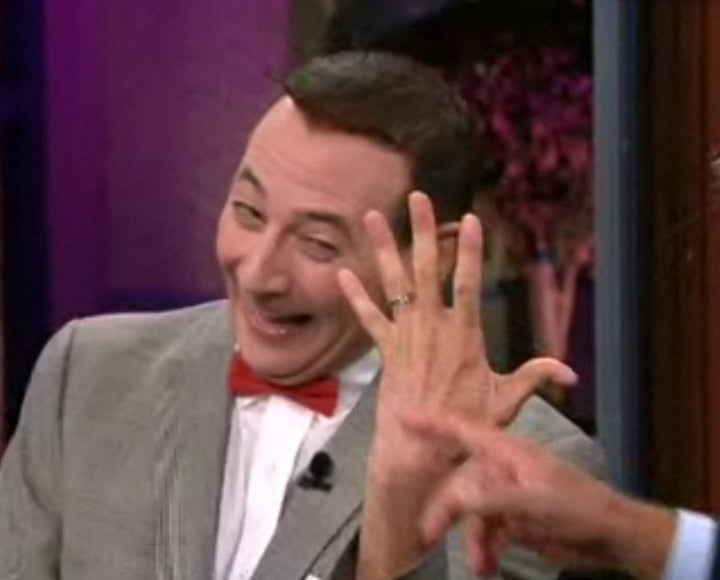 Pee-wee Herman (aka actor Paul Reubens) appeared on "The Jay Leno Show" Tuesday and showed off his new "abstinence ring." The joke was a reference to Reubens' arrest for indecent exposure at an adult theater in 1991.
Pee-wee also talked about his first song recording as a child. He sang "Let's Get Together" by Hayley Mills.
Reubens to fame in the 1980's as an innocent and kooky character first in "The Pee-wee Herman Show" and then on the children's television show "Pee-wee's Playhouse." He is returning to the spotlight this November with a limited run stage show in Los Angeles.
Related
Popular in the Community