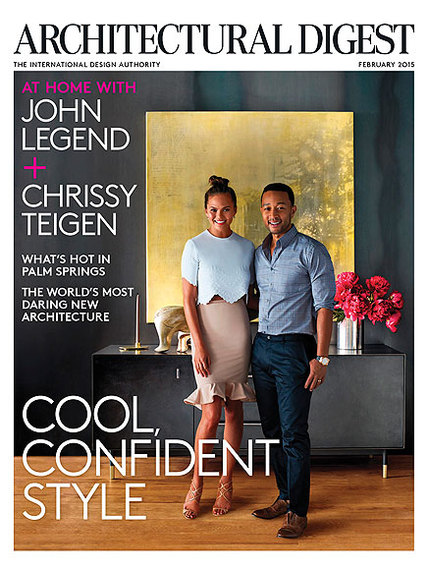 Ok, now this is one house warming party we're sad we missed!
In its latest issue, Architectural Digest takes an exclusive look inside the New York digs of supermodel Chrissy Teigen and her husband, R&B singer John Legend. Located in a historic building on the border of Little Italy and NoLita, the intimate one-bedroom apartment is said to have a "dark, moody atmosphere" -- a vibe that the couple was determined to find while house hunting prior to their September 2013 wedding.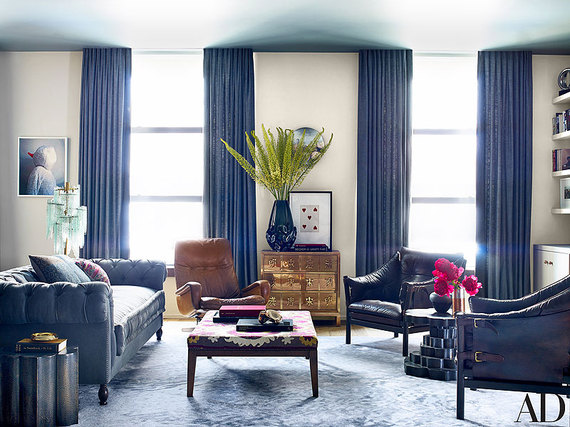 "We tend to look for the opposite of what most people want," Chrissy told Architectural Digest. "This apartment just kind of embodies everything that I love. I love dark and rustic, but still very clean and very chic."
And chic it is. With help from Don Stewart from Desiderata Design -- the same designer who worked on the couple's recently sold midcentury home in Los Angeles -- the couple set out to create a stylishly modern environment featuring plenty of earth tones and rustic accents -- not to mention it's very own piano room!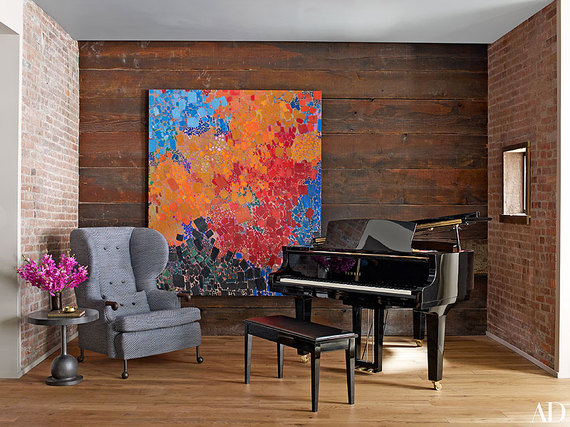 Of course, being the talented chef that she is, it comes as no surprise that couple's favorite part of the apartment is the large, open kitchen, where Chrissy admits she likes to "cook, drink and watch TV all at the same time." Now newly remodeled, the kitchen features custom dark brown cabinets, a floral backsplash and double ovens that came in handy during the busy holiday season.
"For Thanksgiving, we had over 20 people," said Chrissy in the article's accompanying video. "I made 18 side dishes." In a kitchen like theirs, we'd spend all day cooking, too.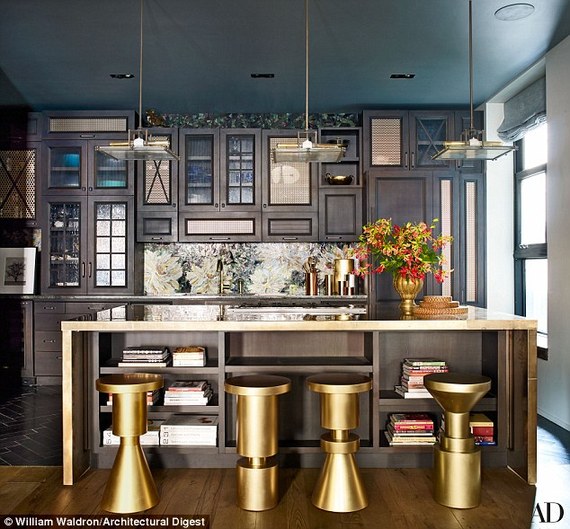 For the complete tour, head over to Architectural Digest or pick up the February 2015 issue now on newsstands.