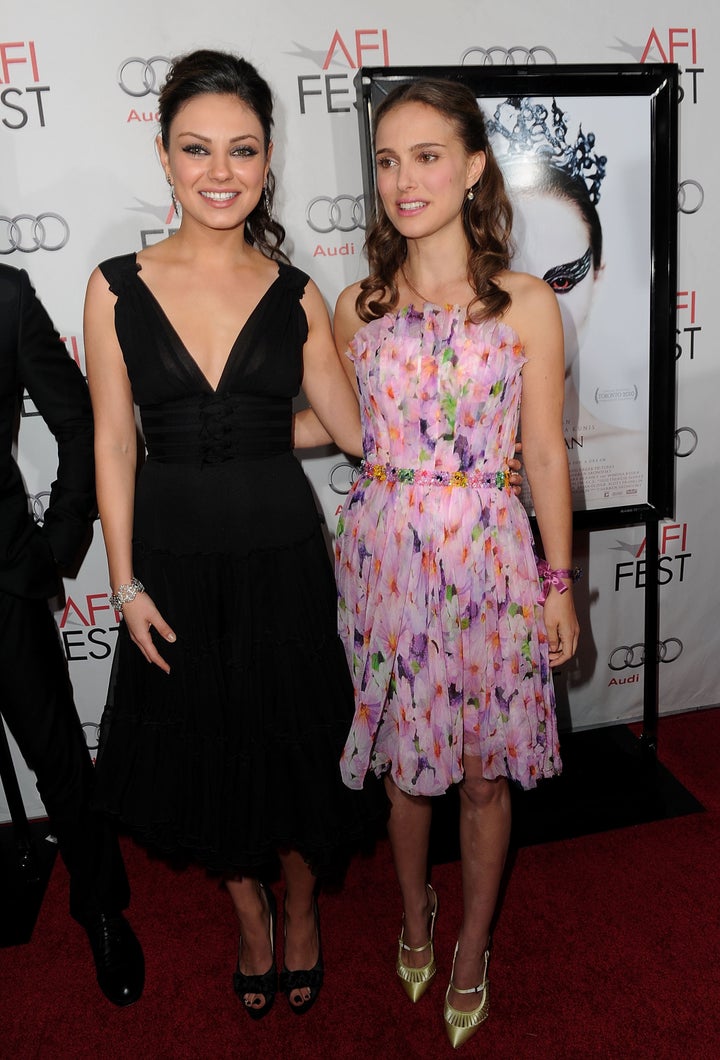 Black Swan, the hot new topic in the dance world, has finally had its premiere in New York. Surrounded by controversy and filled with numerous ballet dancer clichés, there seems to be a lively ongoing debate. I've talked to those who were offended by it and those who loved it. I fall into the latter category. I thought it was absolutely awesome.
We all know those stereotypes of the ballet world: the stage mom, the anorexic or bulimic, the other ballerina out to get your roles, the obsessive perfectionist, etc. They are all represented in this movie to an extreme level. But all these things don't bother me. That is not what the movie is about. This is a psychological thriller about a delusional girl. This is no one's ballet movie. Yes, the main character is a ballerina, but this is about her mind more than anything else. It is hard to tell what the reality is and what she is seeing. It truly sets your head spinning.
On the other hand, this movie and especially the press that goes with it, such as the actor interviews, have given the ballet world much hype lately. And for the most part this is fantastic. I particularly like what Natalie Portman has been saying. In her interview on The Late Show with David Letterman, she talks about injuries and the physical demands of ballet. Letterman seemed awed by Portman's rib injury and this struck me as incredible. I thought, "If you only knew the list of pains I have every morning and the list of injuries I've had in my career!" I've had surgery on one ankle, numerous injections in the other, pulled calves, tears in both hips and a slipped disc in my back just for starters.
The physicality of this profession is incredible, but it is above all else a form of art. And Black Swan touches on that so well. Don't get me wrong, we ballerinas, each and every one of us, is a perfectionist. But to be too much that way can be a handicap and, in its extreme way, Black Swan nails it. There is a freedom that comes with letting go and being on stage. As in life, you can't be serious all the time. In ballet you train, practice, and obsess if only to be able to live on stage. I tell people that there have been some performances where I have never felt so alive in my life. The freedom that comes with that, the freedom to transcend and become what you want is indescribable. But only if you can let go.
In another interview, Portman, whose character in Black Swan is bulimic, touches on another hotbed issue. Particularly in light of the most recent New York City Ballet Nutcracker review from Alistair Macaulay of the New York Times. Yes, I'm talking about the infamous weight comments. It is no secret that many dancers have body image issues. Is it not enough that we hear weight comments from colleagues, coaches, teachers, and directors? Do we have to read them in the newspaper? Especially one that is so popular throughout the world. Whether or not a performing ballet dancer is thin enough for one's taste, those comments do not have to be printed for the world to see. It is just plain mean. Thank you Ms. Portman for sticking up for ballet dancers.
So, I guess I'm encouraging you to go see Black Swan. At its worst the movie is a bunch of horribly overdone clichés. But at its best, where I see it, the movie is a version of real issues taken to an extreme level to prove a point. I won't ruin it for you by telling, but I hope you walk away from the movie, keeping the point in mind. I did.
Related
Popular in the Community