It's the end of month six of my 10 years in 10 months survival series, and I've now taken you through more than half of my journey with mesothelioma. It's almost unnerving to think that so much time can be condensed in so few words, but the experience of peeling back my past for the world to see has been remarkable.
For those of you who have been with me the last six months, you felt my shock after hearing the fateful word: cancer. I invited you into the uncertainty that was my fear, my denial, and I showed you the hopeful glimpses of light that peeked through those moments of healing and treatment.
But as quickly as the sun shines through a passing cloud, so too does another cloud follow just as swiftly, cloaking everything in shadow. This is what loss and setbacks feel like. I realized I no longer had my health. I no longer had my left lung, or control over the life I had so carefully crafted. Even more devastating was the loss of fellow cancer warriors who were given less time. And yet, loss is a coin, the other side being those things that are or become permanent: friendships, love, faith...
Then, there is my family. As a mother, there is nothing I wouldn't do for my daughter, or for her father -- my loving husband. After being diagnosed with cancer, this meant staying alive. Here is where I picture a perfect circle: I survive for them, and because of them. I also quickly learned that the word family means more than flesh and blood. One of the most beautiful things I witnessed while battling cancer was how my family grew, encompassing loyal old and new friends.
Zoom out, and there's part six, the issue of justice. Yes, I got a settlement, but no amount of anything could ever fix what had been broken. More importantly, when filing the lawsuit, I wanted the companies who used asbestos -- who knew that it was a dangerous substance -- to be held responsible. And what about all the others, those whose lives that were already stolen? It's crucial to think bigger. Asbestos, the only proven cause of mesothelioma, the lethal substance hidden in the fabric of my father's work coat that I wore as a child, is still legal in the United States.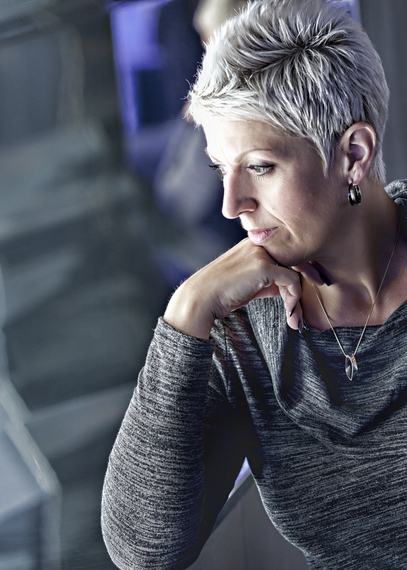 Am I sharing my story to bring awareness to asbestos, the lethal and legal cause of my disease? Yes -- bringing an end to this preventable illness is something I will never stop fighting for. I'm also one of too many who battle cancer of one kind or another. But, even bigger than that, is my fight to spread hope -- to give out what I've learned in pieces, so that passersby in need can pick them up, hold them close, keep and use them.
If you're just joining the series now, let me take a brief moment to explain why I'm sharing my story. As a young woman, being diagnosed with mesothelioma was rare. So rare, I didn't understand what I was being told. However, I soon realized that the essence of what was happening to me was, in fact, universal: loss, love, and the desire for justice. I am rare, but not even close to being alone.
Soon, I'll be celebrating 10 years of survivorship -- 10 years I was told I didn't have. This is how I survive: one day at a time, piece by piece. I like to think this series represents that -- pieces of me, of my story, shared in hopes of helping someone else along on their own journey.
Again, I'd be honored if you stayed with me awhile longer, until my 10th anniversary chapter, where I'm humbled to be able to begin the next.