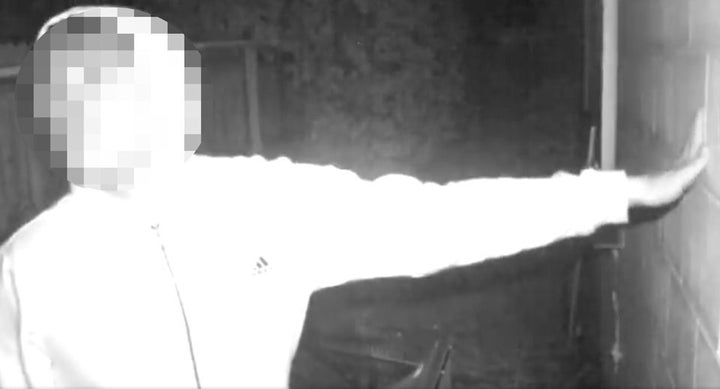 Police arrested a young man on Tuesday after he allegedly wrote "I won't stop stalking you" on the outside of a 17-year-old girl's bedroom window, authorities in Florida said.
The teenage girl found the message scrawled on the window on the morning of July 8. The ominous words were allegedly followed by a vulgar description of the girl's body.
The girl's mother, Juanica Fernandes, told Orlando's WFTV she could see marks indicating someone had pressed their face against the window.
"She's a child, so it's, like, who would say that?" she said. "There's an impression of his face on her window ... It's, like, unsettling."
The girl, according to a press release by Sanford police, told responding officers that she'd heard noises outside of her window the night before. Concerned for the teen's safety, investigators placed surveillance cameras in the backyard of the residence.
Police say their surveillance efforts paid off on July 13, when cameras captured the suspect returning to the scene at about 10:00 p.m.
On Monday, Sanford police shared a clip from the video on social media. The following morning, a 17-year-old was arrested in connection with the case.
"The juvenile suspect, accompanied by his parents, turned himself in," Sanford police tweeted, adding the suspect's family had recognized him when they saw the saw the video.
The suspect is facing one count of loitering and prowling and one count of criminal trespass. The teen's parents turned him over to juvenile authorities for further disposition.
Fernandes told WFTV she's grateful police caught the suspect.
"I'm really happy that his parents turned him in," she said. "I'm sure that's a tough thing to do [to] your own kid, but I was happy for his safety. I was worried and scared, and my reaction would have been visceral if I had caught him here."
Popular in the Community