Before we explain a thing, let us show you something: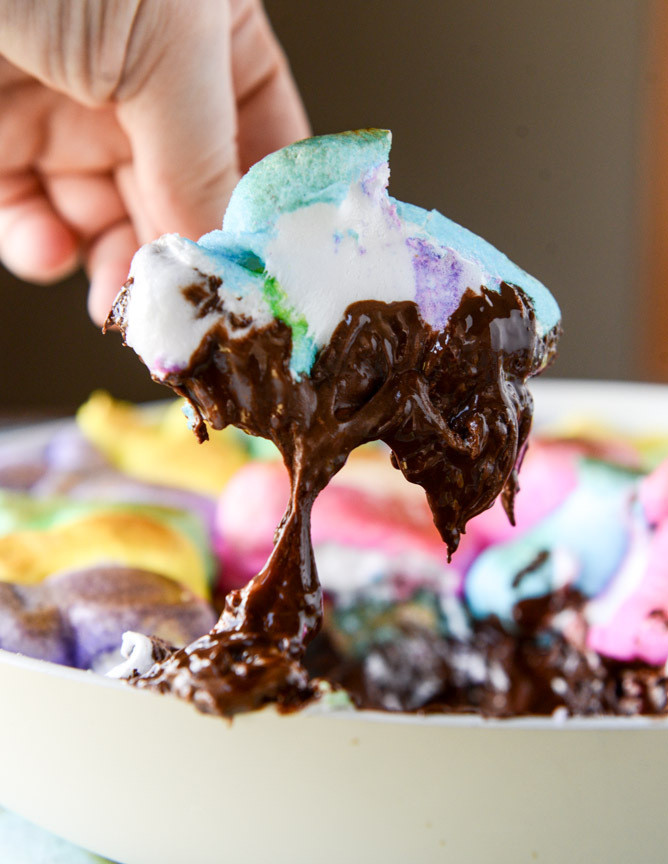 Photo credit: How Sweet It Is
You want a piece of that, right? That ooey, gooey, melted marshmallow goodness? Us too. We could happily drown in such a creation. Luckily, no dying is necessary for a taste of this chocolate peanut butter Peeps skillet s'more made by the clever hands of food blogger How Sweet It Is. All you need is the surrender of your Easter loot.
Now that the egg hunts are over and chocolate bunnies' ears have been nibbled off, there really is no need to keep those neon-colored Peeps in your pantry. For one, they don't age well. And two, they taste way better as part of a skillet s'more. There really is no question but to use them up now in that dreamy, decadent dish pictured above.
If you've never made a skillet s'more you are in for a treat. First, just like with a campfire s'more, it's ridiculously simple to make. Second, it's absolutely delicious. Maybe tastier than the original because it involves so much melted chocolate.
To make a skillet s'more happen in your kitchen, just place a layer of chocolate in the bottom of an oven safe skillet, top with marshmallows and broil until all toasted and melty. Serve straight from the oven with graham crackers for dipping. This will be your reward: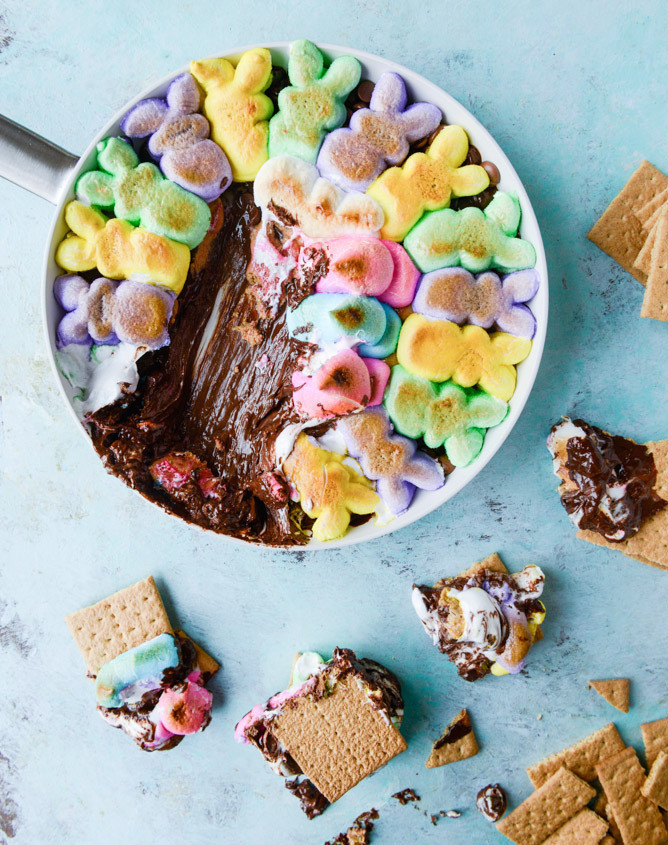 Photo credit: How Sweet It Is
In the case of this particularly brilliant recipe, How Sweet It Is added peanut butter on top of the chocolate and used Peeps in place of marshmallows -- which is genius because they're just so lovely when they melt. Get the full recipe over at How Sweet It Is.