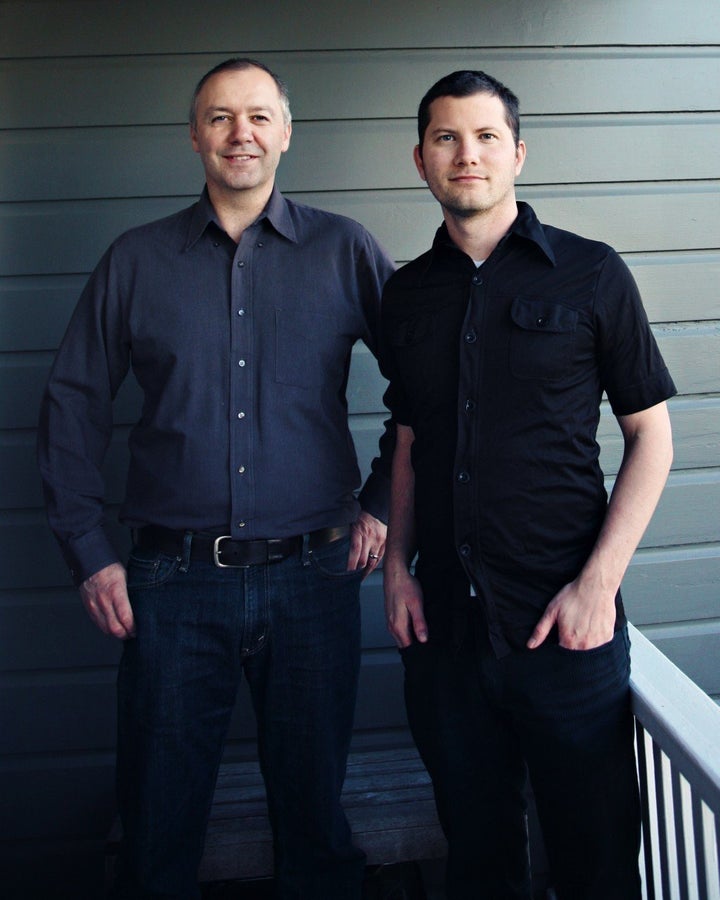 LONDON (Reuters) - The genteel but lucrative world of academic publishing is being stirred up by a dispute over who pays for and who profits from scientific research funded largely by taxpayers.
Scientists' careers are made, and broken, by the quality and volume of articles describing new discoveries that they publish in top journals like Nature, Science and Cell.
And it's big business, with the market in academic journals worth about $8 billion a year globally, according to analyst estimates.
A new low-cost scientific journal unveiled on Tuesday with an unusual business model will add to the pressure on publishers like Reed Elsevier and Springer Science+Business Media, and stoke the debate over free access to research.
The founders of the new journal, called PeerJ, come with a pedigree. Peter Binfield previously worked for PLoS One, the most successful part of the not-for-profit Public Library of Science, which has pioneered open access to scientific papers, and Jason Hoyt comes from the research database group Mendeley.
It is backed by venture capitalist Tim O'Reilly and will publish research in biological and medical sciences using a revenue model based on a one-off payment ranging from $99 to $259 for lifetime membership per researcher, rather than payment per paper or subscription by readers.
Supporters of so-called 'open access' publishing, including about 12,000 researchers who have joined a boycott of the world's biggest academic publisher Elsevier, argue the subscription publishers are profiteering.
Open access players charge the researcher but access is free and unrestricted upon publication.
Research published in top journals sits behind a pay wall. But their content is provided largely for free by scientists and peer-reviewed by unpaid academics, with the journals then sold to those same academics via their university libraries for thousands of dollars per year.
The publishers say the criticism is unfair. They argue that quality does not come cheap, and they have to pay teams of editors and the cost of maintaining servers that store vast amounts of published research.
"What we do as publishers is huge and it is complex," said Alicia Wise, who is responsible for Elsevier's policy on access to its journals, at a briefing with reporters.
Elsevier publishes more than 2,000 journals with a staff of some 7,000. It made a profit last year of 768 million pounds on revenues of 2.1 billion, giving a margin of about 37 percent, which is healthy by the standards of any industry.
Other publishers are less forthcoming about their margins. Nature Publishing Group is owned by privately held Macmillan and therefore does not have to disclose its earnings, and Springer corporate strategy executive Wim van der Stelt told Reuters the company does not reveal its margins for academic journals.
The debate over open access has focused on the ethical questions raised by companies making large profits by restricting access to published research. But the issue is more complex than it sometimes seems.
The Wellcome Trust, which funds scientific research with about 600 million pounds a year, supports open access for all research done with its money and, with the Howard Hughes Medical Institute and the Max Planck Society, is launching a journal this year, called eLife, based on the open model.
Yet only 55 percent of scientists with trust funding currently comply with its requirement to publish in open access media, said Wellcome spokesman Mark Henderson.
This is not a surprise given the natural desire of researchers to get published in top journals. But the trust has plans for sanctions to encourage holders of their grants to comply, including the possible withholding of future funding.
"We are not against publishers making a profit," said Henderson, but he added that research funded by the trust cannot have its greatest impact unless freely available to the public.
Based on similar concerns, the British government has commissioned a report on open access, which is expected in the next few weeks, from a group led by the sociologist Janet Finch.
Reed Elsevier points out that although UK universities pay an estimated 150 million pounds a year in scholarly journal subscriptions, this is eclipsed by the roughly 180 million pounds a year that Reed Elsevier pays to the Treasury in taxes.
The company has also spent 600 million pounds over the last 12 years on digitizing the research in its archives.
Across Elsevier's journals, about 950,000 papers are submitted yearly and only 300,000 are published. As global spending on research and development rises, the number of papers looks set to rise.
Elsevier also argues that fees have come down and now average about 70 pence, or about $1.10, per download.
Another criticism of pay-wall publishers like Elsevier is that they limit access to valuable research for scientists in developing countries who cannot afford the subscriptions.
Elsevier says its participation in the Research4Life program makes this research available in 78 developing nations for free and in a further 28 countries at a heavy discount.
Adding to this already complex picture, the traditional publishers, most notably Springer, are also dabbling in open access themselves.
Critics of open access argue that the revenue model favors quantity over quality - essentially, the more the journals publish, the more money they make.
Although research published in open access journals is peer-reviewed, it is judged only on accuracy rather than its significance in pushing forward the boundaries of knowledge, they say.
Open access publishers like the not-for-profit Public Library of Science are growing fast in terms of the number of papers they publish, but they still are estimated to have just 3 percent of the global scholarly journals market, even after about 10 years in operation.
While some argue that the shift to open access is unstoppable, others point out that the same was said of open source software like Linux, which remains far from taking over the world of desktop computers.
Prestige and a high "impact factor" -- a measure owned by Thomson Reuters that calculates the frequency with which journal articles are cited elsewhere -- will continue to drive researchers to the top journals.
Equity analysts are watching the debate closely but so far the majority seem dismissive about the impact on the likes of Elsevier and Springer.
They point out that the current boycott, with some 12,000 signatories vowing not to participate in Elsevier's journals, represents less than 1 percent of those journals' readership and is smaller than a similar boycott a decade ago, which signed up about 30,000 researchers and spawned PLoS.
Elsevier's subscription contracts with universities typically run for three to five years, meaning any impact on its earnings would be gradual.
So, will PeerJ be a commercial success and will it accelerate the shift to open access?
"I think it's significant," said Mark Ware, an analyst at research and advisory firm Outsell Inc. "But authors are a pretty conservative bunch, and whether or not they will want to play by these new rules remains to be seen."
Ware noted that the pricing strategy for PeerJ has a compelling "viral" element. Papers are invariably authored by teams of scientists -- and they would all need to be paying members of PeerJ to be published there.
The founders of the new journal are credible, Ware says. "You've got a combination of three people who are all serious players... Are these investible people? I would say yes."
(Additional reporting by Georgina Prodhan; Editing by Ben Hirschler and Roger Atwood)
(This story has been corrected to show Springer Science+Business Media is a separate company unrelated to Axel Springer)

Related
Popular in the Community