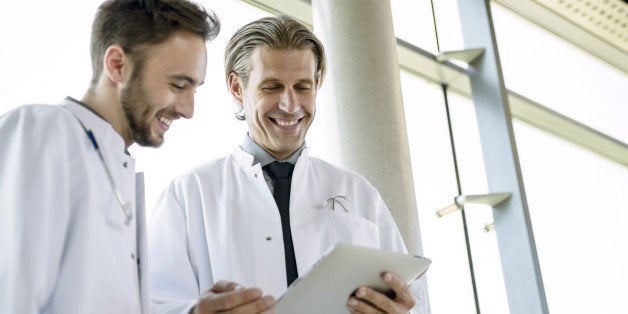 After the 1979 near-meltdown of a nuclear reactor at Three-Mile Island in Pennsylvania, the heads of nuclear power companies recognized that the public would not tolerate another accident. The companies would either improve safety or go out of business. Although these companies understood the importance of regulators to identify the bad apples, they also knew that the only way to improve safety was to own the problem.
One of their solutions was a program called peer-to-peer review, in which a multidisciplinary team of experts visits a nuclear plant to evaluate its safety program, discuss their findings with the plant's leadership, and identify ways to improve. These reviews are intended to be ruthlessly honest, but they do not result in sanctions, as this review lacks any regulatory authority. They focus on learning and not judging, and on tapping into people's internal motivations to improve.
There is great promise for similar peer-to-peer reviews in health care as well. Our team at Johns Hopkins Armstrong Institute for Patient Safety and Quality has adapted the concept to health care improvement efforts, beginning with a national effort to reduce bloodstream infections associated with central catheters. We had noticed that most hospitals dramatically reduced these often fatal infections, reaching a median rate of zero. Yet some hospitals did not improve and infections remained devilishly difficult to reduce.
Curious to figure out what was behind these disparate results, we conducted peer-to-peer reviews, both at top performing facilities and those still struggling. We interviewed CEOs, intensive care unit directors and infection prevention specialists, and we followed frontline staff, watching them do their work and asking them where they struggled. We learned what differentiated the hospitals that reduced infections from those that did not. For instance, those hospitals that had eliminated infections were outstanding at communicating their goals from the board to the bedside and uniting their organization in a "chain of accountability" in which everyone knows their roles in reaching those goals.
In addition to peer-to-peer reviews focused on one harm, we have also conducted these assessments to evaluate safety and quality across care settings. For example, we performed a peer-to-peer review of 15 cardiac surgery programs and shared our findings with the care community.
Peer-to-peer visits feature frank discussions of safety hazards and vulnerabilities. Too often, when an outside team assesses your hospital, they are from an accrediting organization or the Centers for Medicare and Medicaid Services. They may be there for their reaccreditation visit, or they may be responding to a complaint. Naturally, hospitals put their best foot forward in these visits, understanding that their accreditation or even Medicare reimbursements hang in the balance. Staff are not urged to volunteer their concerns about how the next patient will be harmed, or what bad thing happened the previous week. These reviews focus is on meeting the minimum standards, not how much better we could be doing overall.
Accreditors have an important role. However, peer-to-peer review is another tool that we can use to deliver safer care. In the nuclear industry, an organization called the World Association of Nuclear Operators coordinates peer-to-peer reviews. There is no such organization in health care. Creating one is an idea that demands serious consideration. Such an organization would work with clinicians to develop a library of tools and protocols to conduct valid peer-to-peer reviews, coordinate these reviews among health care organization, share best practices and build capacity for improvement.
Current policy efforts to improve care have almost exclusively focused on economic model incentives -- such as the threat of having reimbursements cut. Yet paying for quality has proven to be a weak weapon. We need to tap into health care professionals' intrinsic desire to heal and improve our flawed systems. Peer learning communities can be a powerful vehicle to tap into that desire.