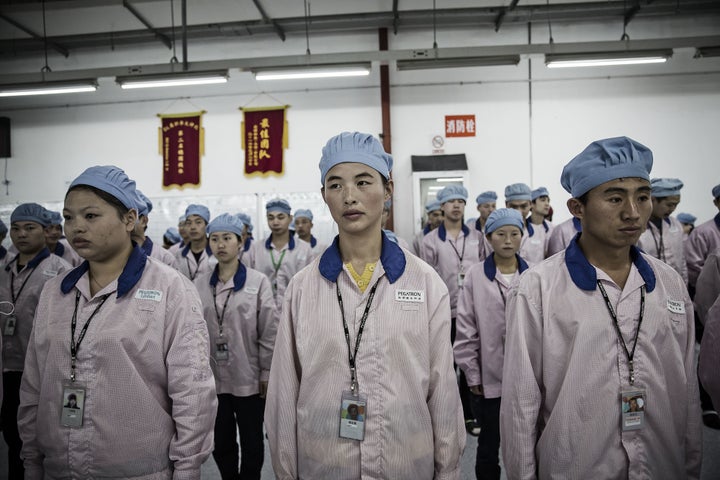 Workers at the Pegatron iPhone factory in China make an average of $650 to $850 a month, Bloomberg recently reported. That means some of them make just enough to purchase an iPhone 6S -- if they spend an entire month's salary on the device.
The smartphone is Apple's top-of-the-line offering. Its base price in China, before memory upgrades, is 5,288 yuan, or $807.95 based on the current conversion rate. The device retails for $649 in the United States.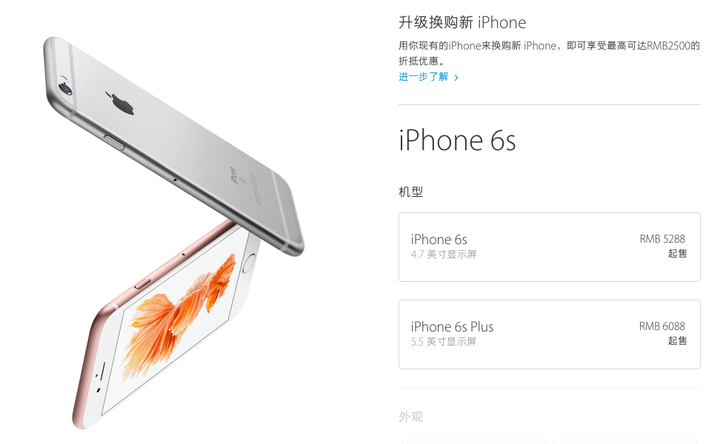 Apple's iPhone is an expensive device, and no one is entitled to one. Many Americans would struggle to justify the cost all at once -- that's one reason why Apple offers an installment plan. Android phones, which come in a number of budget-friendly varieties, are also somewhat more popular than iPhones in the United States.
To draw another comparison, Tesla Factory workers probably don't drive Teslas.
But it's still worth considering the inequality here. Americans aren't the ones working to assemble iPhones. Bloomberg's article quotes an advocacy group that alleges the Chinese factory's base pay is so low that many workers need to work overtime to make ends meet, though Pegatron and Apple have reportedly developed systems to discourage excessive work. (It's worth noting that Pegatron also contains safety nets in the stairways "to prevent accidents—or suicide attempts," according to Bloomberg.) Apple didn't respond to a request for comment from The Huffington Post about labor at the factory.
It's not an apples-to-apples comparison, but American families made an average of $53,657 last year, or a bit more than $4,471 a month. It's considerably more than the Chinese workers, even if you assumed a dual-income household and split that number in half.
The takeaway? Your iPhone is an incredibly complicated device, and not just in terms of its mechanical innards. It all begins with a supply chain that, for many electronics companies, includes materials secured with child labor. And assembling the device requires workers who couldn't realistically buy the thing. And then it's shipped to you.
Don't imagine your products appear out of thin air: They don't.
Calling all HuffPost superfans!
Sign up for membership to become a founding member and help shape HuffPost's next chapter
BEFORE YOU GO
PHOTO GALLERY
Inside A Pegatron iPhone Factory