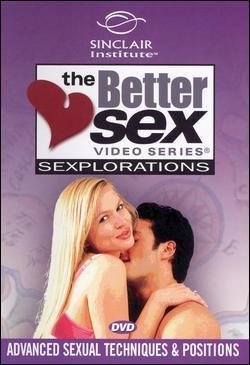 Fresno State University public health professor Peggy Gish had to defend her curriculum when one of her students complained earlier this week that she showed a 20-minute pornographic film in class, website Campusreform.org first reported.
Called "Advanced Sexual Techniques, Volume One" the video contained both sexually explicit audio and graphic video. The complaint came as a surprise to administrators considering Giff's course was about human sexuality.
A statement sent to The Huffington Post from Andrew Hoff, dean of Fresno State's College of Health and Human Services, defends Gish and explained the 20-minute video segment was an element of a three-unit, semester-long Introduction to Human Sexuality general education course. The class explores "physiological, psychological, social, cultural and developmental considerations for life-long understanding related to sexuality," he said.
"It is not a required course. Students who take the course are advised, in advance, that they may find some content objectionable and that they may opt out at their discretion," said Hoff in the statement. "Since material is provided in a variety of formats, students have the opportunity to gain course content for assignments and exams without being required to view material they may find objectionable."
Gish's Ratemyprofessor.com profile includes about 20 reviews with high ratings in each category.
An online synopsis of the video advertises, "Attractive real life couples explicitly demonstrate adventurous new techniques. Discover uninhibited positions that lead to pleasure, satisfaction, and closeness for a lifetime."
However, Hoff writes the video wasn't pornography.
It's produced by the Sinclair Institute, a company that provides "sexual health products" to adults who want to improve their sex lives. The institute's LinkedIn profile says, "Sinclair videos aid in adult sex education and help individuals learn about sexuality in the privacy of their home. Working with a diverse team of professional sex educators and therapists, we create products that work by fostering communication and creativity between partners."
Hoff said, "The goal is providing relevant information so all students, no matter their learning style, are prepared to offer informed opinion and make critical determinations regarding issues raised in class."
University-level courses typically utilize a range of materials to deliver course content, he adds.
The school isn't planning disciplinary action and considers the matter closed.
Related
Popular in the Community