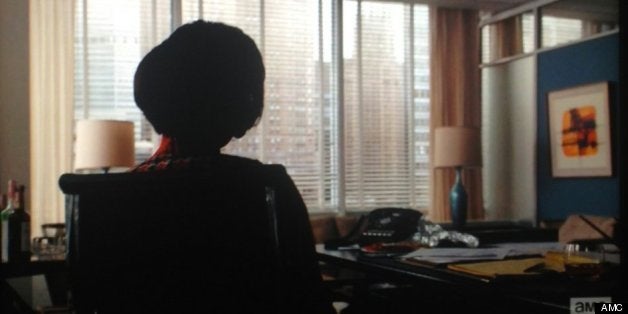 Note: Do not read on if you have not yet seen the Season 6 finale of AMC's "Mad Men," titled "In Care Of."
In a "Mad Men" finale that was filled with unexpected twists and turns, the lasting image might turn out to be one of the more subtle moments: Peggy Olson (Elisabeth Moss) sitting behind Don Draper's (Jon Hamm) desk.
After Don was put on a leave of absence from the agency, Peggy was promoted to de-facto creative director. And she got Don's office. One triumphant shot of Peggy sitting behind Don's desk later, it became instantly clear how far Peggy had come.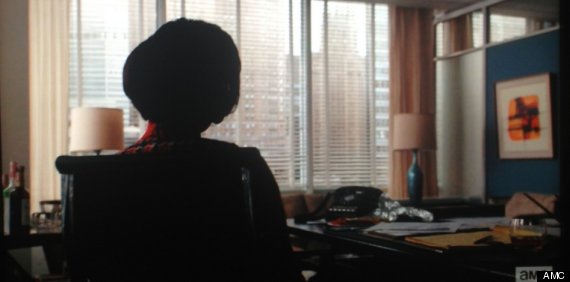 It was reminiscent of this classic image from the "Mad Men" opening credits, as this Reddit thread pointed out: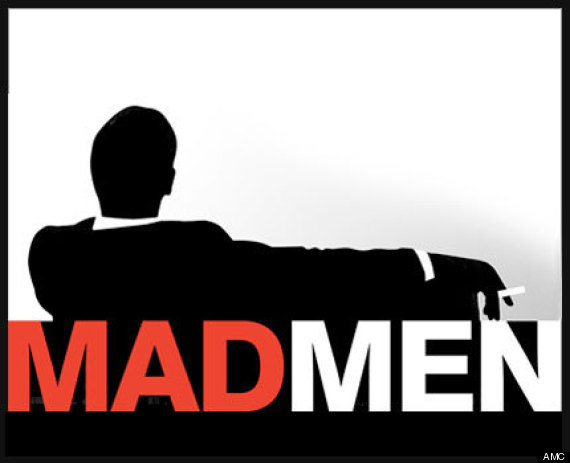 "Mad Men" creator Matthew Weiner discussed the shot, and Peggy's journey this season, in an interview with Huffington Post TV critic Maureen Ryan. "It was a deliberate choice to put her in that pantsuit and it was a deliberate choice to put her in Don's office," Weiner said. "Peggy's story for this season was that she doesn't have any choices. She's had a meteoric rise, especially for a woman, in her career, but she was forced to buy an apartment she didn't want. She was in a relationship, an unconventional relationship, that didn't have the ring that she wanted, but might have children. That did not work out. And she's in a relationship with a married man that she has no control over. What we were working for the whole season was to basically say, the story of this season is that Peggy doesn't have any choices."
Peggy articulated that very notion when she said goodbye to Ted (Kevin Rahm) after an emotional roller coaster of an episode for the boss-employee duo. After Ted's wife Nan (Timi Prulhiere) stopped by the SC&P office early in the episode, Peggy felt her icy glare. Her solution? Walking into Ted's office wearing the below.

(Credit: Fuck Yeah Mad Men)
Her "vixen by night" look (© Harry Crane) led Ted to her apartment later that night, asking, "Why did you parade your ass in front of my door on your way out to see another man?" Then, he decided to leave his wife for Peggy (who didn't want to be "that girl") and they slept together for the first time.
But when Ted went home and climbed back in bed with Nan, he had a change of heart. He eventually convinced Don to let him go to California for a chance to start over with his family ... not Peggy.
Breaking the news to Peggy, he told her, "You can stay here and have your life and your career and let this be the past ... I love you that deeply. I can't be around you and I can't ruin all those lives. Someday you'll be glad I made this decision."
"Well, aren't you lucky ... to have decisions," she replied with tears in her eyes before telling Ted to leave the room.

(Credit: Vulture)
She may not be wearing the pants in her personal life, but at least she will be at SC&P next season ... and in Don's office no less.

(Credit: Nothing But the Rain)
"I thought it was so fucking cool," Moss said of her final Season 6 scene in an interview with Vulture. "It's been a long road for her and what's cool about it for me is that I've spent a lot of time in Don's office. I remember my first scenes were there, giving Don aspirin when he wakes up from his nap. I've had a lot of moments and a lot of great scenes in there, so to have come all of this way? It's very, very cool ... I like this idea of Peggy's journey getting to a place -- and I hope to see it in Season 7 -- I hope to see her get to a place where she is her own person with her own style, not copying a man."
PHOTO GALLERY
'Mad Men' Season 6 and 7
Calling all HuffPost superfans!
Sign up for membership to become a founding member and help shape HuffPost's next chapter
BEFORE YOU GO