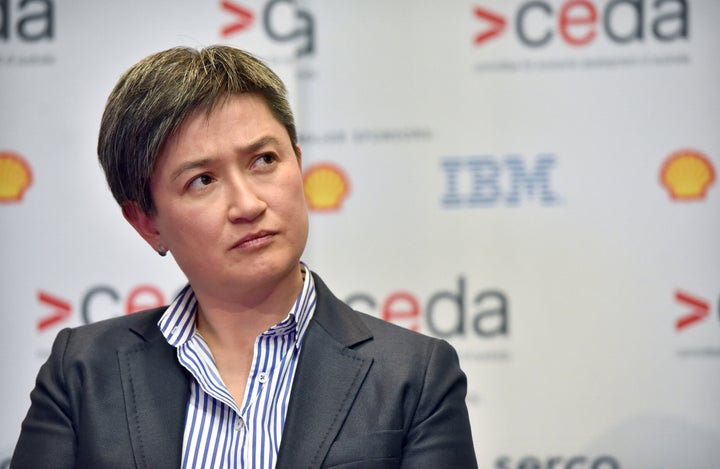 Australian Labor Party Senator Penny Wong is used to a certain amount of badgering and manterrupting from her fellow colleagues, but in a Parliament session on Wednesday, she clapped back.
According to BuzzFeed News, Wong is regularly interrupted by Ian MacDonald, a senator for the Liberal National Party in Australia. In Wednesday's session, Wong called him out for it.
"The senator MacDonald really does have an unhealthy obsession with me," she said, after he interrupted her during her speech on the Senate floor.
When MacDonald mumbled another interruption from his seat, Wong ― who's openly gay and has a partner and two children ― reminded him, "You're not my type either, mate, don't worry about it."
(Watch their interaction below.)
Wong is, of course, not the first woman in politics to be repeatedly spoken over or silenced by male colleagues. Senators Elizabeth Warren and Kamala Harris are two notable examples ― and a recent study found that even the women on the U.S. Supreme Court are frequently interrupted by their male counterparts. (That's right ― not even Notorious R.B.G. can catch a break).
Nevertheless, Wong persisted.
Related
Before You Go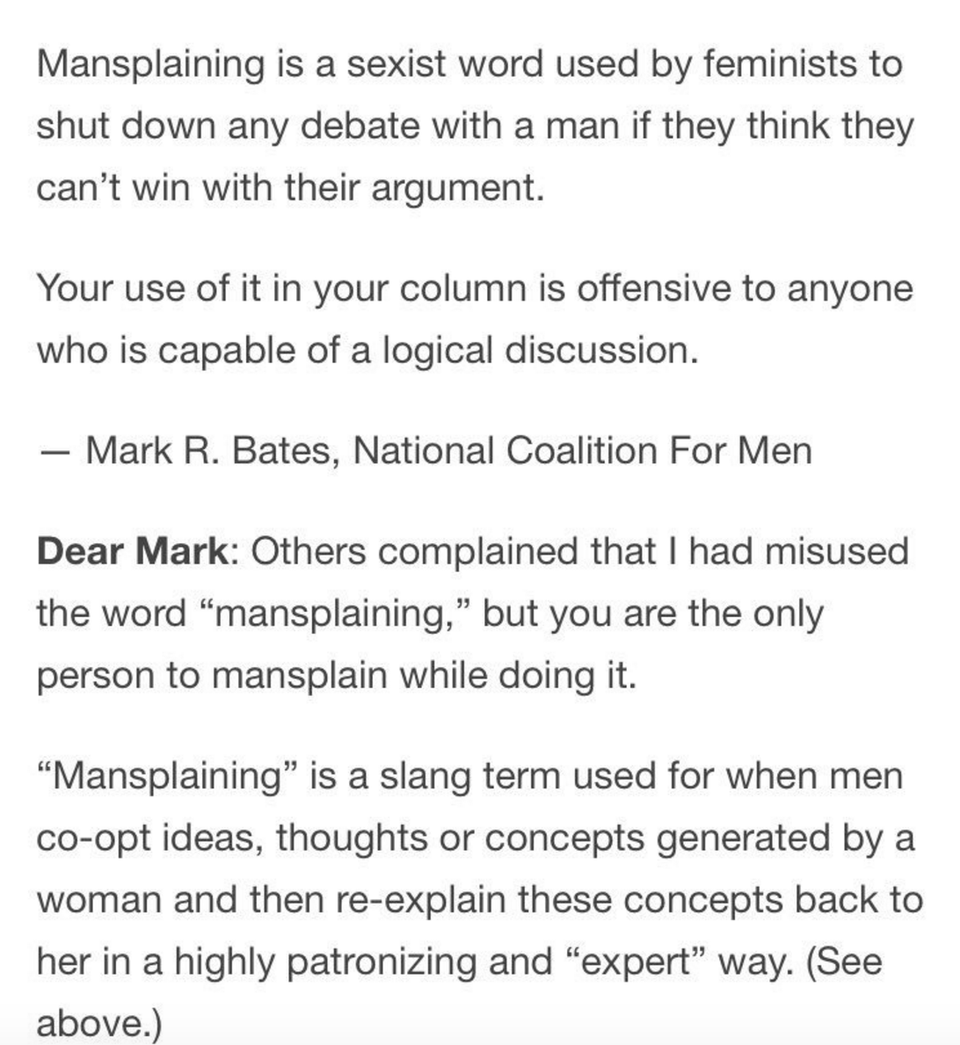 7 Times Women Shut Down Mansplainers
Popular in the Community