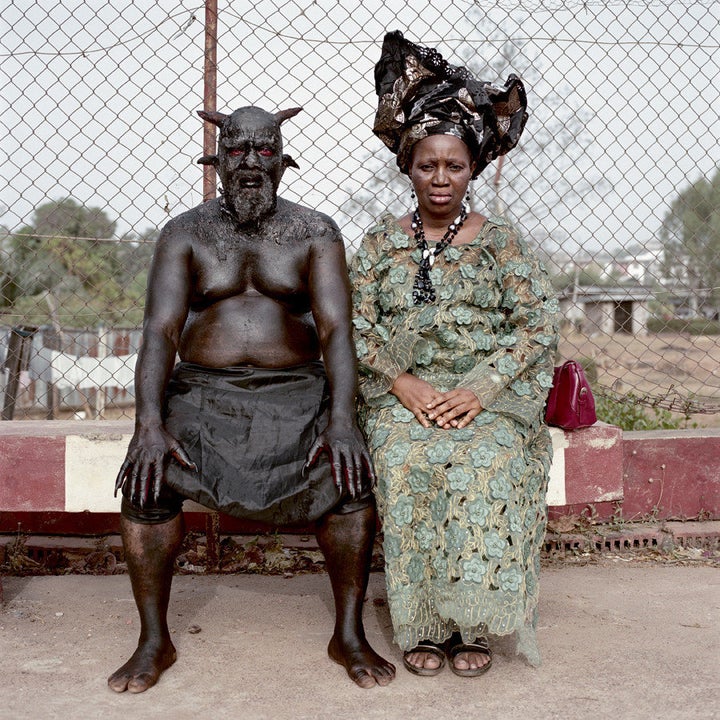 Pieter Hugo gained international recognition in 2007 for "The Hyena and Other Men," a photo series presenting a group of wandering minstrels who were initially labeled "drug dealers" by sensationalist news sources. Through his portraiture photography and culturally embedded costumery, Hugo toys with the collective and individual identities associated with race and poverty in African countries.
The prolific photographer's body of work has recently been compiled in a book entitled "This Must Be The Place", courtesy of Prestel Publishing. The photographs in the newly published retrospective read like a flip-book documentary, combining photojournalistic qualities with portraiture theatricality. Ranging from up-close individual shots to expansive landscape scenes, it powerfully captures Hugo's range of skills and depth of subject.
"This Must Be The New Place" is organized by photographic series, many of which depict scenes of wreckage and disarray. Among them, "Permanent Error" consists of images of Agbogbloshie Market in Ghana, an area polluted by ecological waste where men and women scavenge for metal amidst heaps of burning of plastic. And In Nigeria, Hugo travels to Nollywood to highlight the incredible world of the Nigerian film industry, an oasis of costumes and masquerades that churn out hundreds of low-budget films every year. The retrospective of photographs are also accompanied by short essays written by British photography critics TJ Demos and Aaron Schuman that contextualize Hugo's career within the broader scope of contemporary photography. Overall, Hugo's ability to question the viewer's voyeuristic comfort level without pushing us to abandon a captive gaze makes for a mesmerizing compilation.
Check out a slideshow of images from the book below, and let us know your thoughts in the comments section.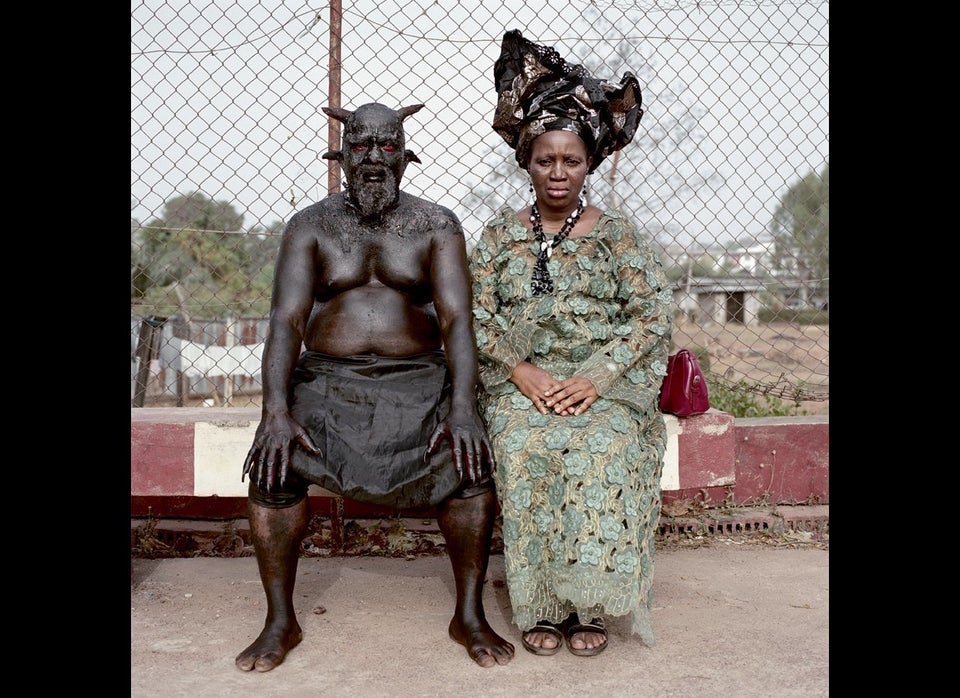 Pieter Hugo's This Must Be The Place
Popular in the Community