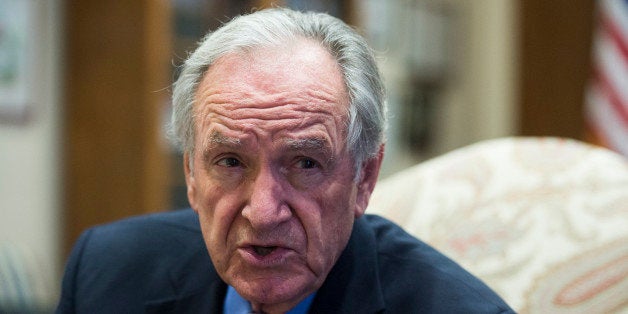 House and Senate leaders have agreed to cut funding for the nation's largest source of grants for college students to pay student loan contractors, according to legislation that would fund the federal government through next year and avert a shutdown.
Money appropriated for the Pell grant program this year would fall $303 million, or 1.3 percent, to $22.5 billion, according to a proposal first introduced over the summer by retiring Sen. Tom Harkin (D-Iowa). Most of those funds would instead be used to pay private contractors that collect borrowers' monthly student loan payments. Harkin has defended the move as necessary.
The provision, which faced a flurry of criticism after it was revealed in a Huffington Post article published Saturday, was expected. Lawmakers are likely to pass the more than $1 trillion spending bill in the coming days. The government's spending authority expires Thursday.
The cuts come amid an era of record college costs, skyrocketing student debt burdens and decreasing government support for state schools. The Pell program has a budget surplus that is forecast to turn into a deficit in two years. Cuts to the program would likely lead college students to increase the amount they borrow, further driving up the nation's $1.3 trillion stack of unpaid student loan bills.
Meant for low-income students, three of every four Pell recipients during the 2012-13 award year had household incomes of $30,000 or less, according to the Department of Education. Nearly 8.9 million students are forecast to receive on average $3,826 from the program this fiscal year, White House budget documents show.
The Department of Education's student loan servicers -- companies that counsel borrowers, set them up with repayment plans and collect their monthly checks -- are set to reap the rewards from lawmakers' cuts to Pell. They'll get up to $721.7 million, an $8 million cut from last year, but a nearly $44 million increase compared with 2013.
The cash comes at a time when the Education Department's loan servicers are under intense scrutiny.
Federal officials have accused them of mistreating borrowers and hurting taxpayers, state attorneys general are probing their allegedly anti-consumer practices, and some student advocates are pushing for their lucrative contracts to be terminated.
Nearly 23 percent, of loans in the government's main student loan program are either delinquent or in default, according to a Dec. 1 presentation by the Education Department. Given the availability of generous federal repayment plans, consumer advocates point to poor servicing practices as a reason behind high delinquency rates.
Federal policymakers worry the growing ranks of troubled borrowers will sap economic growth in the coming years. President Barack Obama in June questioned the Education Department's loan servicers' commitment to helping borrowers manage their student debt.
The Department of Justice in May accused one of the government's loan servicers, Navient Corp., formerly known as Sallie Mae, of deliberately cheating as many as 60,000 active-duty troops out of as much as $60 million. Navient neither admitted nor denied wrongdoing.
Despite those concerns, it seems at the moment that the Obama administration and congressional leaders are more concerned with ensuring payments to companies such as Navient and Nelnet Inc. than helping college students pay for college.
"This bill takes a thoughtful approach to funding these critical programs because it funds America's priorities and it is how we invest in our future," Harkin, the Senate's leader on education issues, said in a prepared statement.
A spokeswoman, Susannah Cernojevich, did not make Harkin available for an interview.
In July, a Harkin-led Senate appropriations subcommittee explained its decision to cut funding for Pell grants to instead pay student loan contractors by pointing to the recent elimination of a pot of money previously set aside exclusively for loan servicing.
But neither Harkin nor his staff have publicly explained why the money to pay for servicing had to come from Pell.
The pay bump for loan servicers reflects an Education Department view that more money will lead to improved customer service for borrowers. Some lawmakers, student advocates and federal policymakers want the Education Department to instead force better service by enforcing existing contracts or opening them to more prospective bidders.
Before You Go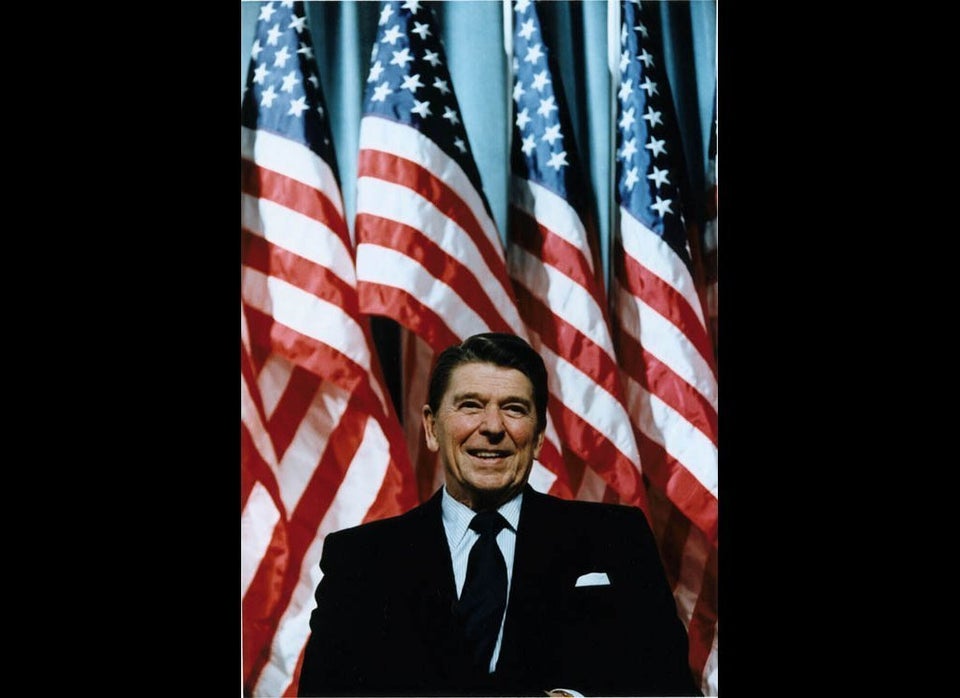 Politicians Mess Up Science
Popular in the Community