WASHINGTON -- House Minority Leader Nancy Pelosi (D-Calif.) waved the white flag on Wednesday, telling her caucus she would support passage of a key measure tethered to President Barack Obama's broader trade agenda. Her support all but guarantees that the measure will succeed, thereby handing Obama a major victory on trade.
Pelosi and House Democrats were the last obstacle against Republican and pro-trade Democrats' efforts to grant Obama so-called "fast-track" authority to clear major trade deals, such as the Trans-Pacific Partnership, through Congress with ease.
House Democrats succeeded in blocking fast-track nearly two weeks ago when they defeated Trade Adjustment Assistance, which was tied to the fast-track legislation. TAA provides aid to workers who have lost their jobs as a result of trade deals.
In response to the defeat of TAA, Obama and Republican leaders crafted a new plan to pass fast-track, also known as Trade Promotion Authority, as a standalone bill without TAA. The clean fast-track bill, already passed by the House, is expected to sail through the Senate later Wednesday and then on to Obama's desk.
Next, the Senate will immediately move to pass TAA for workers, which is now attached to an African trade preferences bill, after which it will be sent back to the House. And with Pelosi's support, TAA should have the votes for passage.
"I'm disappointed that the TAA bill isn't nearly as robust as it should be in light of a trade agreement that encompasses 40 percent of the global economy," Pelosi wrote in a Dear Colleague letter to House Democrats. "While we may not all vote in the same manner on TAA, I will support its passage because it can open the door to a full debate on TPP."
Obama is currently negotiating the TPP with 11 Pacific nations. The TPP and two other large trade deals that the administration is working on, together encompass over half of the world's economy. The passage of the agreements depends on Congress granting him fast-track powers.
Pelosi and a majority of House Democrats oppose fast-track, as well as the massive trade deals that the administration is pushing. They argue that such deals fail to protect workers at home, lack sufficiently robust environmental standards and financial regulations, and do nothing to stop unfair currency manipulation.
"My standard for any trade agreement is that it must create good-paying 21st century jobs, increase the paychecks of American workers, and it must do so recognizing the relationship between commerce and climate," Pelosi wrote.
With fast-track legislation expected to reach Obama's desk Wednesday evening and be signed into law, the public will have only two months to read and understand deals such as the TPP after they are negotiated and before the president signs them. Congress will have to approve the deals as quickly as one month after that, with no changes allowed.
"While we have not all voted in the same manner, we all recognize that the next debate will be over Trans-Pacific Partnership itself and all Members -- on both sides of this debate -- will shine a bright light on the provisions of TPP," Pelosi wrote.
Pelosi's announcement of support comes after weeks of intense lobbying by the White House, including personal meetings between the president and House Democrats. When all of that failed, however, Obama hunkered down with Republicans, cutting Democrats who opposed fast-track out of the dealmaking process.
The battle over Obama's trade agenda has left Capitol Hill in chaos over the past month, and is one of the few issues on which a majority of Democrats have found themselves fighting the president.

Before You Go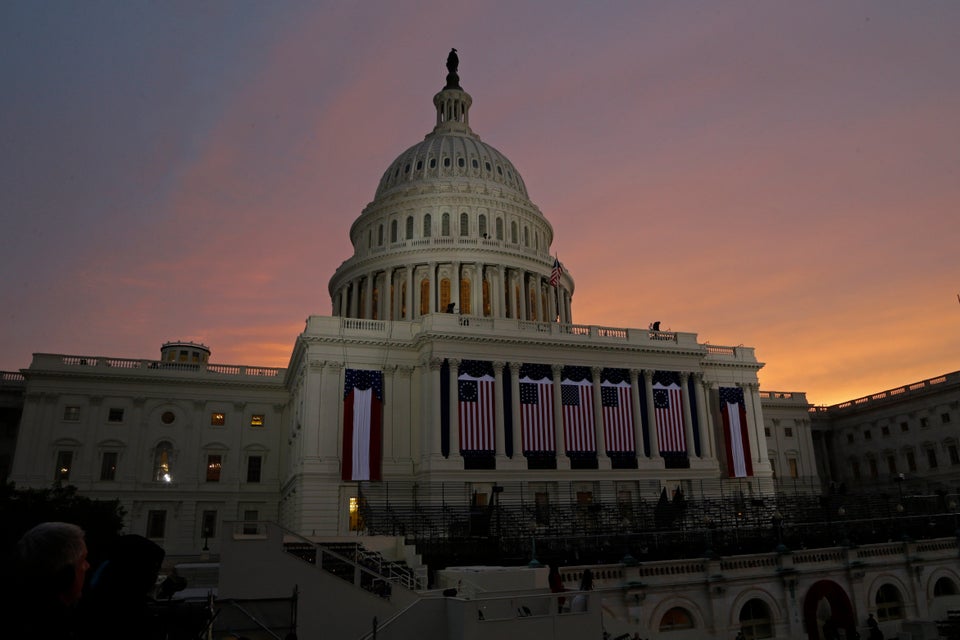 U.S. Capitol Photos
Popular in the Community