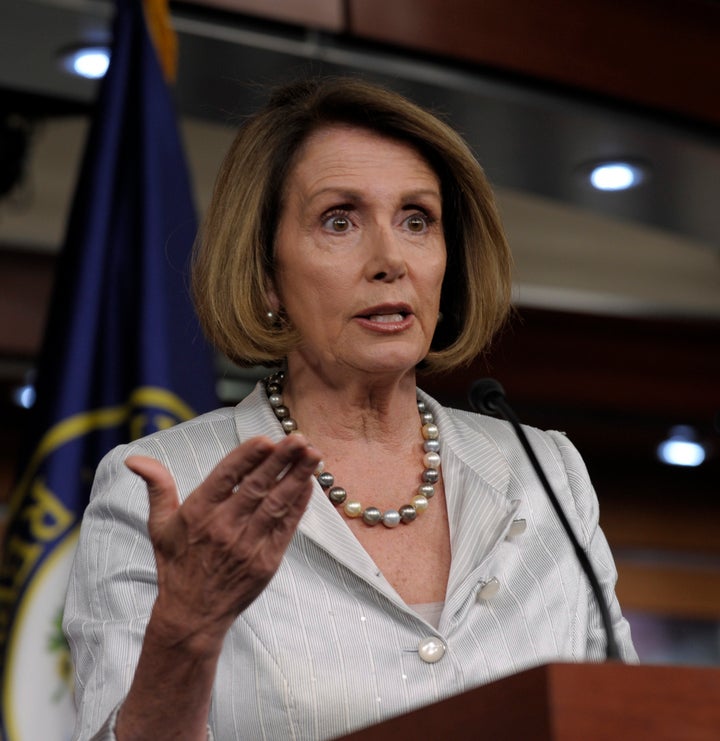 WASHINGTON -- On Saturday, House Minority Leader Nancy Pelosi (D-Calif.) called on the debt reduction "super committee" to do its work in the open.
"The American people are watching to see if the bipartisan Joint Committee will develop a plan to responsibly reduce the deficit in a balanced way while promoting economic growth and creating jobs," Pelosi said in a statement. "The work of this Committee will affect all Americans, and its deliberations should be open the press, to the public and webcast. Any acceptance of the Committee proposal will be dependent on the ability of the American people to fully view its proceedings."
Pelosi is the first congressional leader to call for an open and transparent super committee. She is in charge of appointing three Democratic members of the House to the committee.
This high-level call for super committee transparency comes four days after HuffPost first reported that the debt limit bill that created the super committee allows its members, whom have yet to be appointed, to write the rules that will govern its disclosure practices.
Transparency advocates have also called for an open, transparent super committee. The Sunlight Foundation, a pro-transparency nonprofit, called on other congressional leaders to take Pelosi's advice. "Since this Committee has been granted enormous power to determine the future of the country, the public should demand accountable, transparent proceedings," Sunlight Foundation Executive Director Ellen Miller said in a statement.
Jim Harper of the libertarian Cato Institute echoed that call, saying, "[O]rdinary committees and subcommittees are too opaque. A 'Super Committee' should lead--not lag--in transparent operations."
Calling all HuffPost superfans!
Sign up for membership to become a founding member and help shape HuffPost's next chapter