Former Vice President Dick Cheney "set the tone" for the CIA's use of torture, House Minority Leader Nancy Pelosi (D-Ca.) said Sunday.
"I do believe that during the Bush-Cheney administration ... Vice President Cheney set a tone and an attitude for the CIA," Pelosi said, speaking on CNN's "State of the Union" about a Senate Intelligence Committee report critical of the CIA's use of "enhanced interrogation" after the Sept. 11 terrorist attacks.
The report, which the committee voted last week to declassify, is said to be harshly critical of the CIA program, claiming that it was both excessive and ineffective and that the CIA had for years misled Congress and the public about its effectiveness.
But Pelosi didn't think Cheney would be concerned about his role, saying, "I think he's proud of it."
Before You Go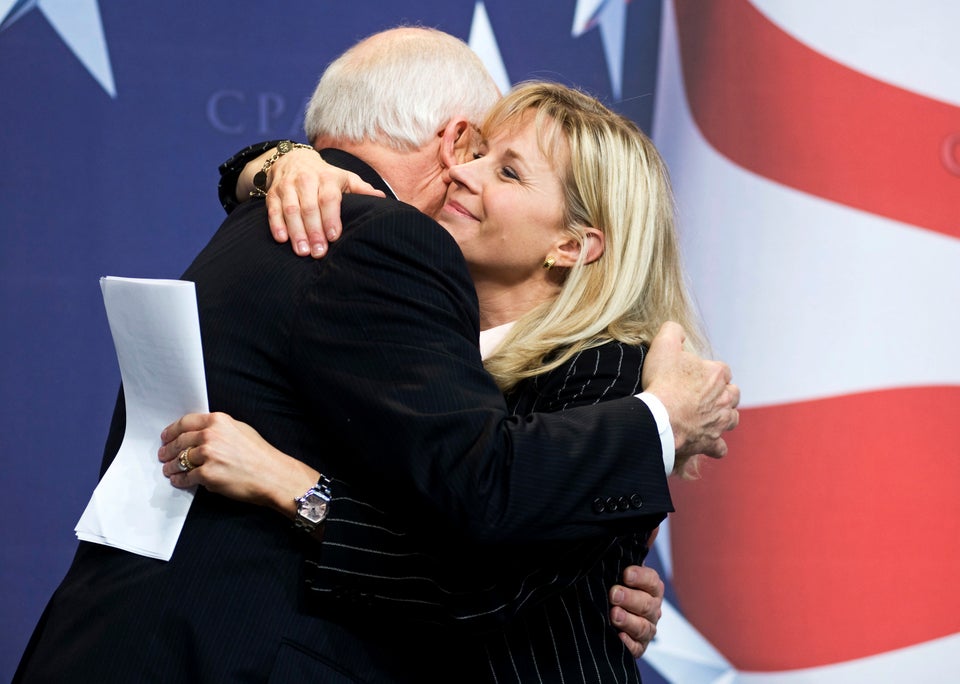 Dick & Liz Cheney
Popular in the Community