A group representing young undocumented immigrants interrupted an event hosted by House Minority Leader Nancy Pelosi (D-Calif.) on Monday to accuse her and other Democrats of selling out immigrants by negotiating with President Donald Trump.
"We are not your bargaining chip," they yelled at the event, which Pelosi held with Reps. Barbara Lee and Jared Huffman, both Democrats from California.
It was the first major show of protest against Democratic leaders in Congress after they met with Trump last week and pressed for the Dream Act, a bill that would grant legal status to young undocumented immigrants who came to the U.S. as children. Many of those so-called Dreamers are set to lose work permits and deportation protections after Trump rescinded the Deferred Action for Childhood Arrivals program.
Now, some of them are concerned that they will be granted new protections in a deal that harms other undocumented immigrants, potentially including their parents.
"Democrats are not the resistance of Trump. We are."
After meeting with Trump last week, Pelosi and Senate Minority Leader Chuck Schumer (D-N.Y.) said they had come to a loose agreement to support the Dream Act along with border security measures, although not a wall.
Trump and House Speaker Paul Ryan (R-Wis.) both disputed that any deal had been agreed to. They said they would not help Dreamers without the guarantee of certain other measures, potentially including ones that would slash legal immigration and ramp up deportation efforts.
Some of the activists at Pelosi's speech were from the group California Immigrant Youth Justice Alliance. They said Democrats carried considerable blame for the infrastructure that would allow mass deportations. Former President Barack Obama hit record deportation numbers during his first term, although removal rates fell later in his presidency.
"Where was your resistance then?" the protesters said to Pelosi. They also called her a "liar."
"Democrats created an out-of-control deportation machine and handed it over to Trump," they said. "We demand accountability. Democrats are not the resistance of Trump. We are."
The protesters also called for Immigration and Customs Enforcement to be shut down.
Pelosi walked out after telling the group that it was clear they "don't want any answers," NBC's Bay Area affiliate reported. Outside of the press conference, she told reporters that the protesters "don't want the Dream Act."
This article has been updated with more details about who participated in the protests.
Before You Go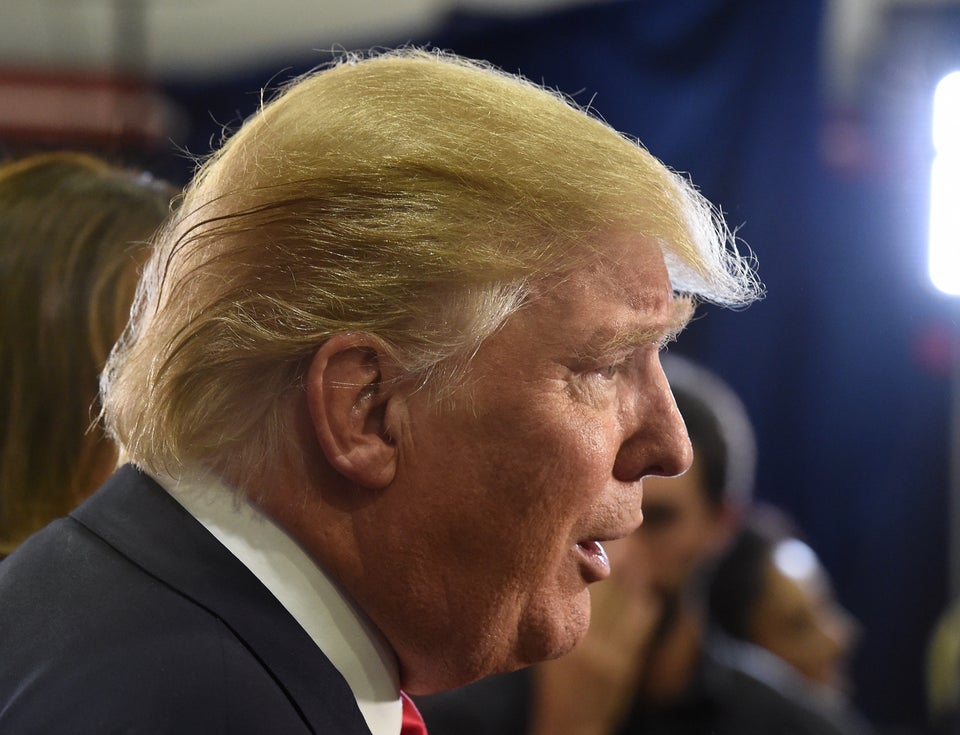 How Donald Trump Talks About Undocumented Immigrants
Popular in the Community