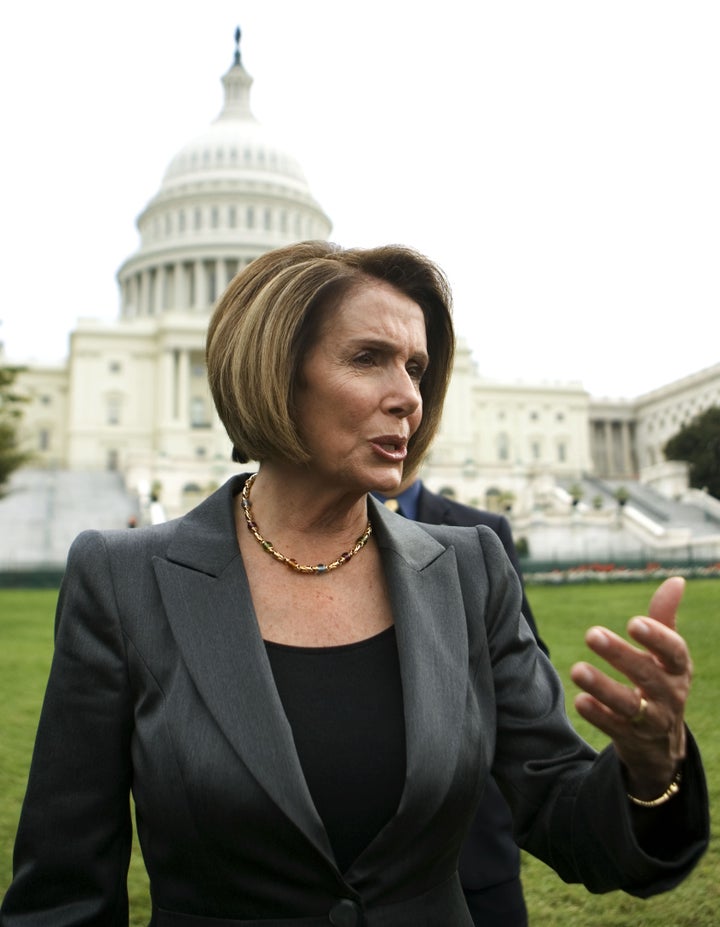 Speaker Nancy Pelosi (D-Calif.) said Wednesday that the House not only plans to extend an $8,000 first-time home-buyer's tax credit -- it may be broadened to include all home purchases.
"It might be expanded to anytime home buyers," Pelosi told reporters.
The credit is scheduled to expire November 30th and has already cost the government roughly $10 billion. Expanding it to all homeowners would dramatically raise that cost. Some 1.4 million tax returns have so far been filed that take advantage of the credit.
The credit is refundable, which means that the government cuts a check to the homeowner.
The program has repeatedly been ripped off and operates within an industry which helped bring about the financial collapse. The inspector general for the Internal Revenue Service recently reported that claims for at least 70,000 tax credit claims, adding up to $489 million, appeared to be fraudulent, Reuters reported.
Also on Wednesday, Senate Majority Leader Harry Reid (D-Nev.) expressed support for moving forward with an extension of the credit, but focused on first-time home buyers.
Pelosi's comments came amid a call for more economic stimulus by prominent economists at a Capitol press conference. Alan Blinder, a former Fed vice chair, told reporters that the deficit must be brought under control, jobs and an economic recovery must come first. "Now is not the time," he said.
Pelosi also said the leadership was considering a GOP-backed proposal, allowing greater tax write-offs for past losses -- known as "net operating loss carryback" -- and "other accelerated depreciation initiatives like that," Pelosi said.
Popular in the Community