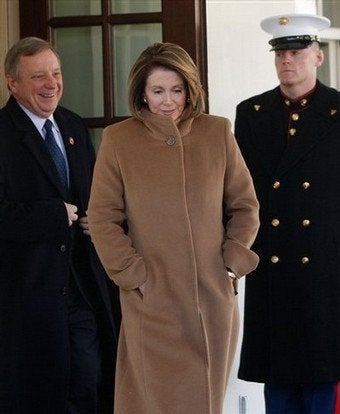 A new Diageo-Hotline Poll finds that 66 percent of Americans, when provided with specific details, support the current proposed stimulus package. That number drops to 54 percent for respondents who have not been filled in on the specifics, signifying that the public is looking for certain ingredients and is not necessarily supporting the package out of blind faith in President Obama or the Democratic leadership in Congress.
Speaker Nancy Pelosi touted the poll's findings in an email to reporters, ratcheting up political pressure to support the bill, which is set to be voted on tomorrow.
(The Speaker's office stressed the motif of the new administration: transparency. From the email: "The Recovery Plan has unprecedented accountability measures built in--providing strong oversight, an historic degree of public transparency, and including no earmarks.")
See all of the poll's findings here.
Popular in the Community