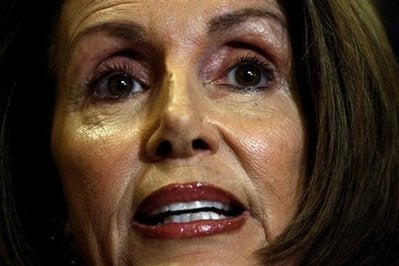 House Speaker Nancy Pelosi's eyes watered Thursday as she called for the rhetorical heat to be turned down across the country, and warned that such words can lead to violence -- a phenomenon she witnessed herself in San Francisco.
"I think we all have to take responsibility for our actions and our words. We are a free country and this balance between freedom and safety is one that we have to carefully balance," she said.
"I saw," she added, choking up, "I saw this myself in the late seventies in San Francisco. This kind of rhetoric was very frightening and it gave--it created a climate in which violence took place."
Riots in San Francisco in the seventies were punctuated by police beatings and assassinations, most notably of Mayor George Moscone and Supervisor Harvey Milk in 1978.
Milk was the first openly gay elected official in California and was shot by former supervisor and arch-conservative Dan White.
"I wish that we all again would curb our enthusiasm in some of the statements that are made, with the understanding that some of the ears this is falling on are not as balanced as the person making the statement might assume," Pelosi said.
She stressed again that people are free to speak out. "But I also think they have to take responsibility for any incitement they may cause," she said.
Support HuffPost
The Stakes Have Never Been Higher
Popular in the Community