The guy who played the husband in exercise bike company Peloton's much-mocked viral holiday ad is really committed to its products.
Sean Hunter, the Canadian actor and teacher who played the husband in the polarizing holiday ad, gave his real-life partner, Cassidy Baras, an actual Peloton exercise bike for Christmas. (Some guys never learn.)
"Here's hoping this goes over better the second time.... Merry Christmas to my actual girlfriend (pls don't leave me)," he joked on Instagram on Christmas Day, alongside a photo of him and Baras, both with big smiles on their faces.
The ad for the bike was ruthlessly mocked on social media earlier this month. The 30-second ad features a man, played by Hunter, gifting his wife a Peloton for the holidays.
Then, we see the fictional wife's yearlong fitness journey, which she anxiously documents via selfie videos. At the end of the year, she makes a compilation video of all the clips as a gift to her husband and thanks him for transforming her life.
Some noted that the ad had a horror film or "Black Mirror" episode quality to it ― the actress does have a worried look on her face throughout most of the commercial ― while others pegged it as sexist. The ad was so controversial, the exercise equipment company's stock fell almost 10% in the immediate aftermath of its release.
Both actors were quick to address the controversy. Hunter defended the ad on "Good Morning America" and said he felt wrongly villainized for his involvement in the spot.
"People turned down a pretty dark path and it turned into a nasty thing," he said. "Once something goes viral, and it turns viral, people jump on that negative bandwagon and start to create any dialogue they want."
Monica Ruiz, who starred as the wife, shared her thoughts on why the commercial hit a nerve for so many people in an interview with the "Today" show.
"Honestly, I think it was just my face," she said.
When asked to elaborate by host Hoda Kotb, Ruiz replied: "My fault! My eyebrows look worried, I guess?"
The actress, who has since landed a role on the soap "The Bold and the Beautiful," said that ultimately, she wants to move on from the viral moment.
"I hope that people can kind of just see me as an actress, cause that's what I am," Ruiz added. "I hope people can remember that I'm not actually the Peloton lady and let me work other jobs."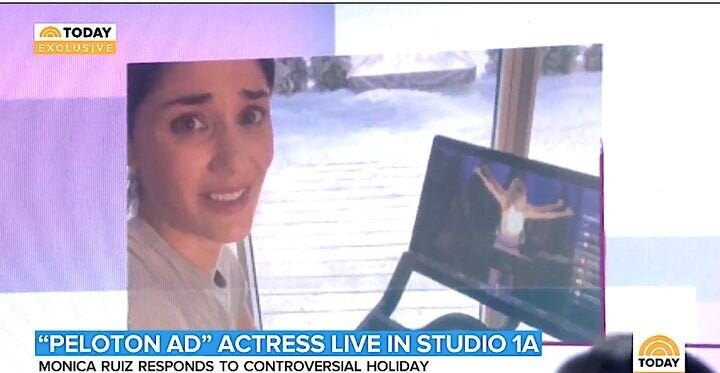 Ruiz also had a little fun with her role in the bike ad brouhaha. Actor Ryan Reynolds tapped her to appear in a playful "sequel" ad promoting his Aviation American Gin brand.
In the commercial, Ruiz's character meets up with a few girlfriends at a bar. "You're safe here," one says, while Ruiz's character gets her drink on. After all that controversy, the Peloton wife definitely deserves a drink or two.
Before You Go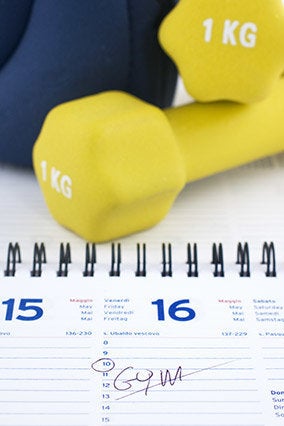 6 Tips For People Who Hate to Exercise