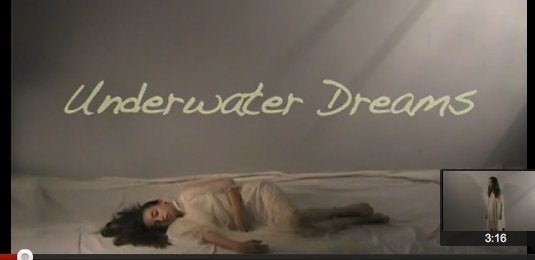 WASHINGTON -- The Atlas Performing Arts Center is rolling out the red carpet for young filmmakers on Saturday. The Pendragwn Youth Film Festival, now in its second year, features a wide range of short movies made by filmmakers who are from 11 to 18 years old.
The festival also reaches out to young cinematographers all across the country. More than 75 submissions came from seven countries, according to the festival's director, Jon Michael Shink.
Both Shink and Michael Skinner, creator of the festival, believe that pulling in submissions from a variety of locales will help to build a creative community of young people in and around the District of Columbia. The team also made a considerable effort to recruit submissions from around the region.
"We made sure we get posters across the city," Skinner said. "We handed out palm cards in skate parks, pretty much anywhere we thought kids would hang out."
One of those local filmmakers is Claire Spaulding, 15. Her film "Underwater Dreams" is a low-budget, visually striking short inspired by Shakespeare that will be screened at the festival.

"This is the first time I've done anything like this," the Arlington, Va., native told The Huffington Post. "I'm thrilled that my film is going to get shown to a lot of people."
Spaulding is also eagerly looking forward to seeing the work of other teen filmmakers. "I think that's the biggest thing for me -- to see what other kids my age are doing with filmmaking."
Shink is excited, too, as he believes that the festival experience is a unique one for young filmmakers. "It's one thing to make YouTube videos and show them to your friends," he said. "It's another thing to see your film in a theater with an audience and feel the audience reaction ... It's absolutely life-changing for an artist."
Plus, Shink said the quality and maturity of the submissions are always "pleasantly surprising."
"We don't want to be in the position of saying, 'Yeah that's good -- for a 12-year-old,'" Shink said. "We just want to have good films."
REAL LIFE. REAL NEWS. REAL VOICES.
Help us tell more of the stories that matter from voices that too often remain unheard.