Cruz and her sister, Mónica Cruz, have teamed up with Agent Provocateur for L'Agent, a lower-priced diffusion line from the Cruz sisters. For what the Telegraph reports to be a five-year partnership, Mónica and Penelope will design the pieces, name them and, of course, market them with their famous names and faces.
The basic plot: Spanish actor Miguel Angel puts on a magical pair of L'Agent sunglasses and suddenly can see all the women around him without their clothes on. Oh, and they all happen to be wearing insanely hot lingerie and writhing around, feeding each other, making out or hosing each other down.
Seductive and sexy or lecherous and creepy? You tell us -- maybe Penelope Cruz has a future in directing lingerie ads full-time.
What lingerie looks like IRL: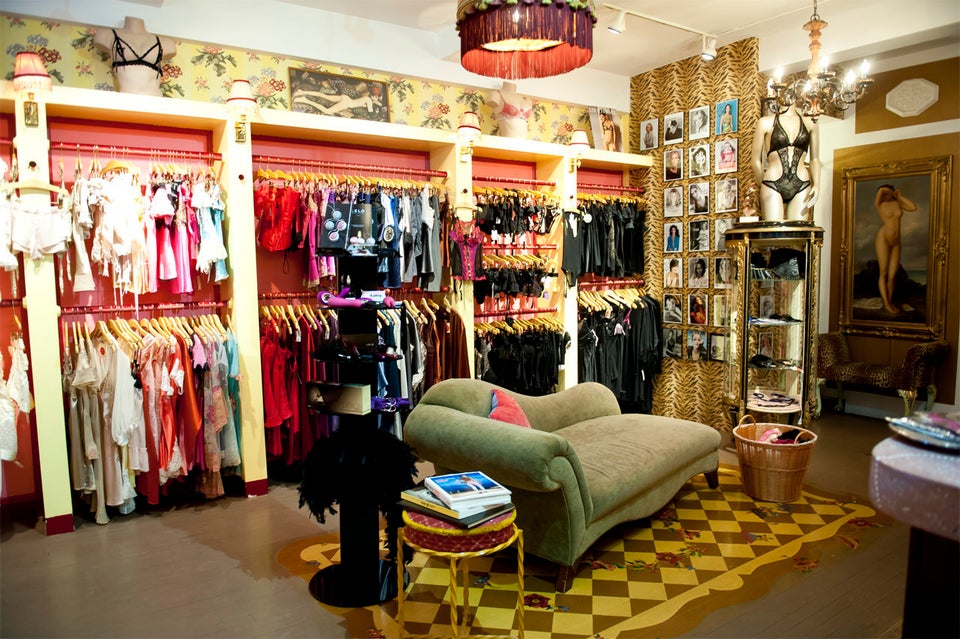 Tips On Shopping For Lingerie
Popular in the Community