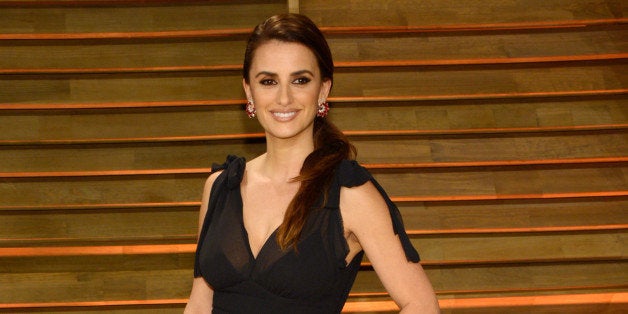 We're pretty sure there's a lot more to life than anticipating the sequel to a cult comedy, but a second "Zoolander" movie has been percolating for several years now. The past few months have provided a steady stream of confirmations that the film will indeed become reality, with the latest news, courtesy of Deadline.com, indicating that Penelope Cruz has signed on opposite Ben Stiller.
There's no word on what Cruz's role will entail, but we'd like to imagine her as an equally egomaniacal model who spars with Derek Zoolander. Regardless, if Justin Theroux's script and the rumors that Will Ferrell and Owen Wilson will reprise their roles weren't enough to make "Zoolander 2" feel real, this should do the trick.
Theroux was originally tapped to direct the sequel -- which Wilson at one point said had a working title of "Twolander" -- but the second season of HBO's 'The Leftovers" will prevent that from happening. Instead, the movie is expected to serve as Stiller's directorial follow-up to "The Secret Life of Walter Mitty."
It's ten years later and most of it is set in Europe. I don't want to give away too much, but it's basically Derek and Hansel ten years later. Though the last movie ended on a happy note, a lot of things have happened in the meantime. Their lives have changed and they're not really relevant anymore. It's a new world for them. Will Ferrell is written into the script and he's expressed interest in doing it. I think Mugatu is an integral part of the Zoolander story, so yes, he features in a big way.
Popular in the Community