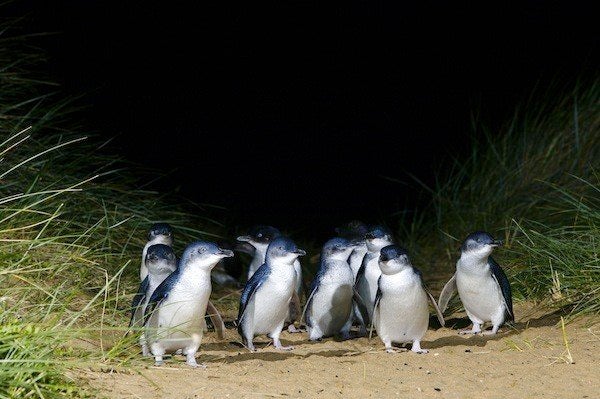 Sure Australia has its koalas and kangaroos, and even those darn dingoes, but isn't it about time its penguins get their due? Well, thanks to a new television series, these adorable animals are getting some time in the spotlight.
Prepare yourselves for "Penguin Palooza," a weekend-long marathon of all things penguin hosted by Nat Geo WILD November 12-13. Australia's cuties will waddle into our living rooms--and hearts--as part of the three-part "Penguin Island" series.
Each evening on Australia's Phillip Island-- aka Penguin Island --wild little penguins lead a "penguin parade" as they come to burrow in the sand dunes The island, which is just a 90-minute trip from Melbourne is home to one of the largest little penguin colonies in the world.
The little guy is the world's smallest penguin species. Adults weigh just over two pounds and grow to be about a foot tall. Guests to Phillip Island have the opportunity to witness these pint-sized birds coming ashore with the new "Penguin Island Tour" inspired by the documentary.
For $90 AUS (which is about the same in American dollars), the intimate tour highlights the sights featured in the series, and guests will get to go behind the scenes of the island's research efforts and enjoy reserved seating on a viewing platform to watch the parade. Other perks, like a DVD copy of "Penguin Island," are included. For more details, see Phillips Island's website.
For something a bit more inclusive, Swain Tours offers a "Melbourne Sampler" trip that includes the "Penguin Island" tour plus a five-night stay in Melbourne.