A penis-shaped strawberry grown by a British woman is arousing lots of attention.
Carole Collen grew the phallic fruit in her garden in Dartford, UK, and admits she burst out laughing when she first saw it.
"When I saw it I just thought 'Oh my God,'" she told SWNS. "It immediately reminded me of a man's bits and I just had to take a photo. At first I thought a snail must have eaten into it, but it hasn't –- it's all natural." PHOTO CREDIT: SWNS
The 52-year-old mom was fascinated by the penis strawberry, but not necessarily impressed.
"It's funny how a strawberry can grow like that, but I must admit, I did think it was a bit on the small side...not much to boast about," she said, the Sun reported. "It would be nice if it grew a bit bigger."
The ballsy berry is a juicy topic of conversation with Collen's friends and neighbors, but she is currently keeping it safe in her fridge until she can raffle it off for charity, the Scotsman reported.
In China, a state-run newspaper became the root of Internet banter in March 2013 when photos of its "giant penis" building went viral.
Before You Go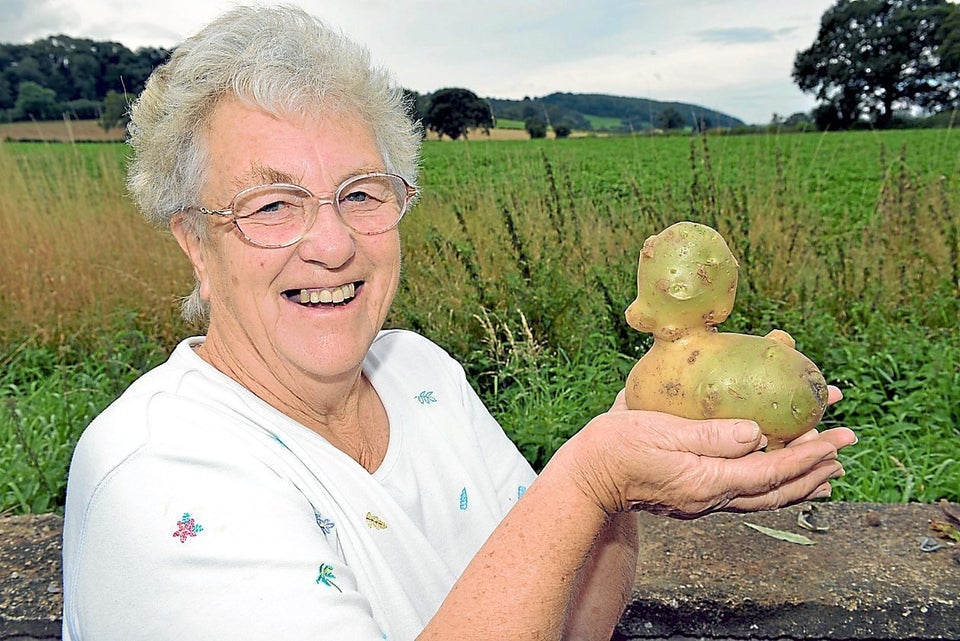 Weird News: Strange, But True
Popular in the Community