Cool vibes, cool venue, down-to-earth guys - that's how I could describe the night when I met with the band called, MOTHXR. I wish I could meet with some more bands who are like them. They do it, because this is their passion, a realization of something they've wanted for so long. While I was talking to Penn and Simon, I could just be so grateful for meeting with them, because that chilled and relaxed attitude, what let their intuition work pretty well, made me feel this is the only way how it worth to live a life. These guys rock- and I am sure, will do.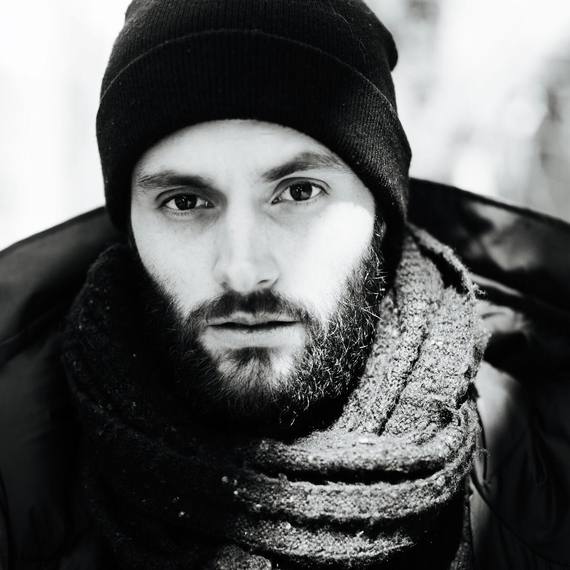 You were waiting for so long to start doing something with music. What it took so long? What was that moment, when you decided not to skip this music thing anymore?
Penn: Obviously, it was meeting with Jimmy, he plays bass live but he is the producer of the record as well. He and me met years ago over pop music, rap and hip-hop and stuff. So, if there's a moment, it was - for myself - meeting with Jimmy, but for the band was like a period of a year when we all were hanging out, meeting each other. We all ultimetely met at Brooklyn. We've had a really slow start in that sense, but it was like a very natural feeling. We basically decided to rent a house in LA for 8 days to record. That was last October.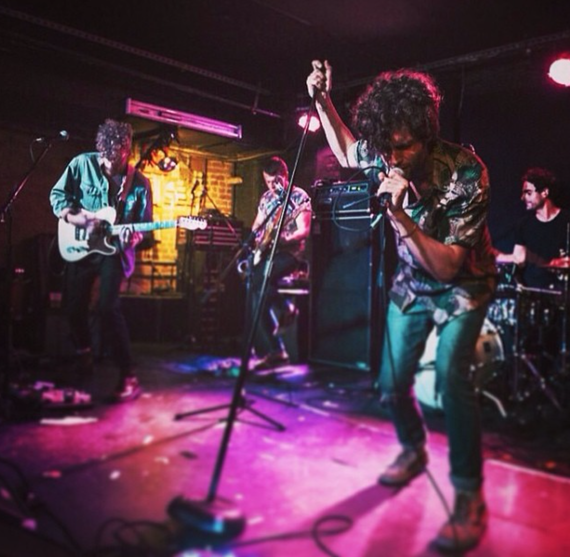 When you've started working together on the songs at LA, how was it feel like? Did it come naturally?
Penn: Yes, actually during the first 5 days we had recorded 5 songs. That's one song a day, I mean the funny thing is that we only had 8 days. I remember before meeting up in LA with everybody I texted Jimmy, I said we only have 8 days, we basically have to do one song a day, right? And Jimmy was like Yep! I was just like, ok, cool, I'm ready! When we sat down we just knew a.) we had to, but b.) there was also this feeling, this relaxed sort of casual vibe, we were really excited, we just sort of trusted that it was happening in wathever reason, and it did, it just happened very fast.
And that's what I see while you are talking about MOTHXR, that everything related to this topic comes so naturally. No stress, no expectations. Just pure passion.
Simon: It's a different process to make a record like how we did. We have never been a part of that, we've never made a record. To going to a room with nothing, just have a laptop and four guys just hanging out with no preconceptions, not even a sound, a vibe, nothing.
Penn: What was really nice, from the first note we have ever made was like "maybe this!", and the further we went the more we were able to be just do it like "what if we go this way". ! That's the sort of way how we got dark and sexy.
What I love about you the most it is that you do it for passion, not for money.
Penn: We earn no money right now.
Simon: We have no record label, no preconception of that way or whether an expectation from anybody. Literally we make a record to have fun. 9 months ago we didn't know we are going to be a band and having a concert here, in San Francisco.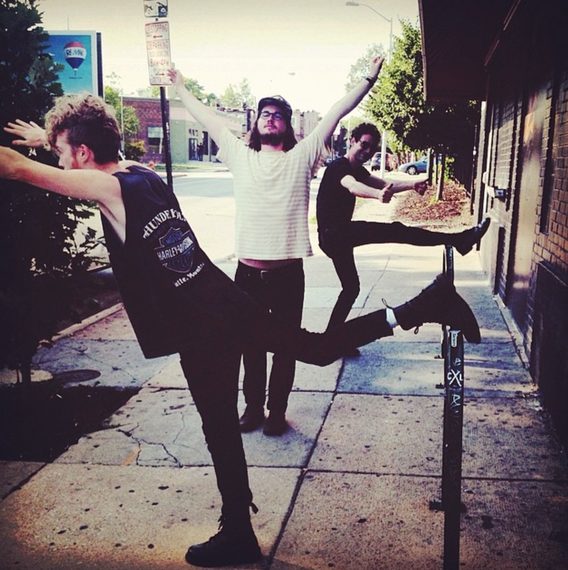 That 8 days shows me that you are all really intuitive.
Penn: It was a totally intuitive process. It was an intuitive move that we can do something in 8 days. Most people would say if they would have only 8 days, that they need some more time, so let's do it later. But we intuitively knew that it's going to work. And what I can say, the best thing what you can do is just stop fu**ing around and do something because than your intuition takes over, and you won't have time to react.
Simon: Intuition is being like the soul driving you in a situation like that. Because we are literally writing music and snapshotting it.
Penn: We couldn't have done it again.
Simon: Whatever you are playing at that moment is pure intuition. Doing this rather than being in a band told by someone to sing a song which has been written, and playing live, we haven't done that, we wouldn't be a band. We make intuitive music, it's different. Whatever we are playing and recording is pure intuition.
Penn: It's like this is you. This is what I have.
Penn: We are doing a lot of stuff, a lot of business, but this is the part of the process right now. We have a whole album recorded, it will be coming out, hopefully in the next six to nine months. We have to figure these things out, it's hard to say what will happen, but we will be touring a lot in the next six months.
Simon: The big plan right now is to go to the UK doing a UK tour supporting Har Mar Superstar. He is a friend of us from Brooklyn as well. We want to get to other parts of Europe as well, but just step by step.
Calling all HuffPost superfans!
Sign up for membership to become a founding member and help shape HuffPost's next chapter